The A – Z of Pod Volunteer
Volunteering & Travel Advice / 26 October 2016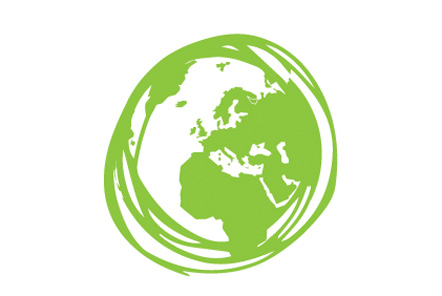 A is for Awards
Pod Volunteer has received a number of awards in recognition of the work we do. These include Best Volunteering Organisation winner in the British Youth Travel Awards, GoAbroad's Innovative New Project award finalist and Global Youth Travel Award's Outstanding Volunteer Project finalist two years running for our Marine Conservation project in Thailand and our Community projects in Ghana. You can learn more about our awards and accreditations here: https://www.podvolunteer.org/about-us/awards
B is for Belize
Belize may be the smallest country we work in, but it is so diverse that there's something for everyone to fall in love with! Nestled on the Caribbean coast between Mexico and Guatemala, its tropical climate, friendly locals and relaxed atmosphere make it a beautiful destination to visit. Belize is also home to our Reef Conservation, Children's Home, Caribbean Conservation and Caribbean Wildlife projects. To learn more, click here: https://www.podvolunteer.org/destination/belize
C is for Cambodia
Cambodia is a beautiful country with so much history and so much to explore. It is famed for its temples, most notably Angkor Wat in Siem Reap, but in Phnom Penh there's also the opportunity to learn about the country's difficult history during the Khmer Rouge. It is increasingly popular with visitors who explore the inland treasures and beautiful beaches. It is also home to our Bear Rescue, Children's Home and Elephant Conservation projects. To learn more, click here: https://www.podvolunteer.org/destination/cambodia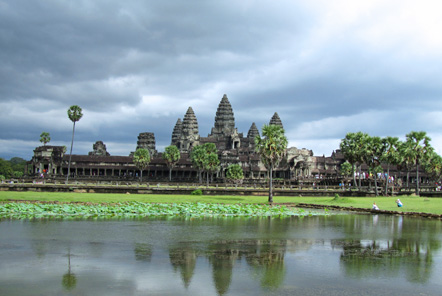 D is for Duke of Edinburgh Award
Pod Volunteer is an Approved Activity Provider for the Duke of Edinburgh Award which is the world's leading achievement award for young people, delivered under special licence by partners. Volunteers are able to gain their DofE residential award at a number of our projects, to learn more, click here: https://www.podvolunteer.org/who-volunteers/duke-of-edinburgh-award
E is for Elephants
It had to be elephants, we love them! We have been working with elephants for over 10 years now and volunteers are able to get involved in a number of ways. Whether you want to assist mahouts in the care of retired elephants in Thailand at our Elephant Care project, observe retired elephants in the forest and help to protect their forest home and the local community in Cambodia at our Elephant Conservation project, or research their behaviour in South Africa at our Elephant Care and Research project, we have the right project to allow you to work closely with these amazing animals.
F is for Families
We have some fantastic families joining our volunteering projects; sometimes it's the whole family, sometimes it's just one parent and one child, whichever way, our projects love families to join them to help them with the work that they are doing and to inspire the next generation from a young age. You can learn more about our family volunteering options here: https://www.podvolunteer.org/who-volunteers/families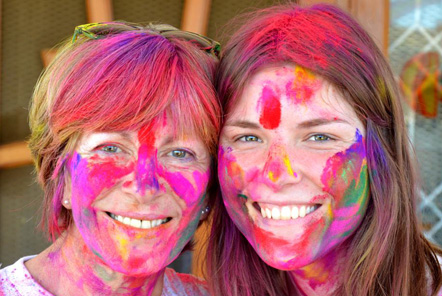 G is for Ghana
Situated in West Africa, Ghana is a stunning, tropical country close to the equator and with a Southern Atlantic coastline. It is home to friendly locals, vibrant bead markets and cascading waterfalls. It is also home to our Building, Child Care, Film and Photography, Sports Coaching and Teaching and Community projects. To learn more, click here: https://www.podvolunteer.org/destination/ghana
H is for Honest
Honesty is at the core of all of our values here at Pod Volunteer, we feel it is the most vital part of what we do. We are very honest with volunteers when it comes to communicating the challenges that each destination and project may bring as we want all volunteers to be completely prepared for their placement. We do not pretend it's a holiday (it's so much better than that)! To learn more about us, click here: https://www.podvolunteer.org/about-us
I is for India
Just the word "India" evokes very different reactions from people. For some, the bombardment of your senses with varying sights, smells and sounds is exhilarating, for others it can make them anxious. Home to the breath-taking Taj Mahal, it is such an exciting country, we really do recommend that you experience it at least once in your life! It is also home to our Animal Rescue, Building, Child Care, Community Education and Summer Volunteering Camp projects. To learn more click here: https://www.podvolunteer.org/destination/india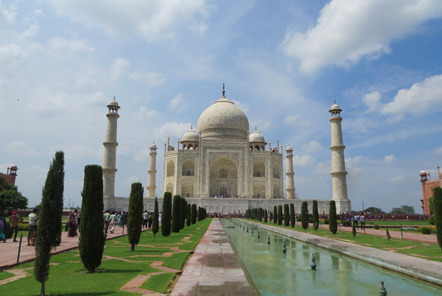 J is for Journey
Aside from the physical journey of getting to your project, volunteering in itself is certainly a journey. Whilst travelling and volunteering, you can experience every emotion, there will be days when you're awestruck by the beauty in front of you, other days where you just want your own bed again and days when you can't believe the people you are having so much fun with were strangers just a week ago. All of these highs and lows make your trip your trip and not just a trip. Our advice; keep a diary and take lots of photos so you can reflect on this journey for years to come.
K is for Knowledgeable
We are a volunteering specialist, we are focussed exclusively on volunteering overseas, it's all we do and it's what we're most passionate about. Our small friendly team has a wealth of overseas volunteering and travel experience all around the world. We have all volunteered overseas and pride ourselves on our project and location knowledge and we are always happy to share this with our volunteers. To meet our team, click here: https://www.podvolunteer.org/about-us/team
L is for Loyal
We are loyal to the projects that we work with. We have long term partnerships with the charities and NGOs that we work with around the world in order to help them to achieve their aims. We have been working with some of our projects for over 10 years! We also love it when volunteers are loyal to Pod Volunteer, coming back time and again to volunteer with us and as a thank you we offer a £75 discount to those who volunteer with us again.
M is for Madagascar
Madagascar is paradise for anyone interested in conservation. With its diverse habitat it boasts incredible rare and endemic species including lemurs. Many people enjoyed David Attenborough's documentary series which focussed on the island and its wild inhabitants. Volunteers who join our Building, Community, Building and Conservation, Conservation and Teaching English projects also get to experience the country in its full glory. To learn more click here: https://www.podvolunteer.org/destination/madagascar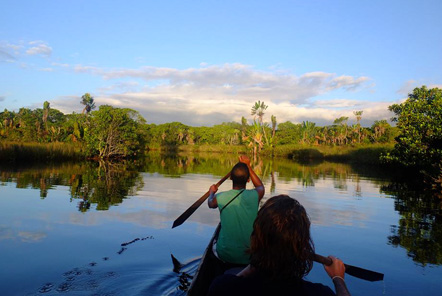 N is for Nepal
Nepal is a small country found between India and Tibet and is home to Mount Everest. This country has a rich culture and visitors can take in the breath-taking views and it is an excellent choice for those interested in trekking. This stunning country is also home to our Child Care, Sports Coaching and Teaching projects. To learn more click here: https://www.podvolunteer.org/destination/nepal
O is for Opportunities
Pod Volunteer offer a large range of hand-picked volunteering opportunities so whether you want to want to help elephants in Africa and Asia, learn to dive and contribute to reef conservation in the Caribbean, research the Amazon jungle and forests of Madagascar, or support children and education around the world, then we have the project for you! Volunteers are needed for 1-12 weeks to help work with animal care and rescue, conservation initiatives, building projects and disadvantaged children and communities in Belize, Cambodia, Ghana, India, Madagascar, Nepal, Peru, South Africa and Thailand. We do occasionally also have job opportunities arise at our projects which you can find here: https://www.podvolunteer.org/jobs
P is for Peru
Peru is a stunning country with a diverse landscape boasting snow-capped mountains in the Andes, giant sand dunes in Huacachina and the UNESCO World Heritage site of Machu Picchu (the ancient Inca city). Its stunning landscapes and beautiful cities make it popular with visitors. It's also home to our Amazon Conservation, Children's Day Care and Community Education projects. To learn more click here: https://www.podvolunteer.org/destination/peru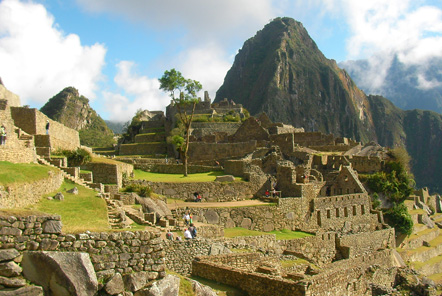 Q is for Quality
We independently select our projects and continually assess them very carefully in order to maintain our high level of quality. We have developed long term relationships with a carefully balanced set of projects and visit all our projects regularly. We ensure that both our projects and volunteers benefit from the placement and that there is a genuine need for volunteers. We also offer a high level of support throughout the volunteering journey, from helping you to prepare for volunteering and travelling overseas, to providing 24/7 back up whilst you are away, we are here to support you. To learn more about our approach to safety and support, click here: https://www.podvolunteer.org/about-us/safety
R is for Responsible
Responsible and ethical volunteering is incredibly important to us. We are driven by the needs of the projects we support. We only offer sustainable volunteering projects that have lasting and positive impact on the local community. To learn more about our approach to responsible volunteers and our policies which ensure this, click here: https://www.podvolunteer.org/policy
S is for South Africa
Bordered by Namibia, Botswana, Zimbabwe, Swaziland, Mozambique, encircling Lesotho and being the point that the Atlantic and Indian oceans meet, South Africa is an incredible destination. From safaris in the bush to the lush vineyards, and from deserts to the metropolitan city of Cape Town which is home to Table Mountain, this country has something for everyone. It's rich in culture and has 11 national languages. It is also home to our Cheetah Reintroduction, Children's Day Care, Elephant Care and Research, Horse Rehabilitation, Kruger Conservation and Leopard Monitoring, Marine Conservation and Monkey Rescue projects. To learn more click here: https://www.podvolunteer.org/destination/south-africa
T is for Thailand
Known as 'the land of smiles', Thailand's tropical beaches, warm climate, delicious food, temples and culture make it a great destination for first time and experienced travellers alike. Whether you're looking to trek in the jungle or island hop, Thailand has it all. It is also home to our Children's Home, Dog and Cat Rescue, Elephant Care, English Summer Camp, Marine Conservation, Teaching English in Tropical Schools, Teaching English on an Island, Teaching English in Bangkok, Under 18 trip and Wildlife Rescue projects. To learn more click here: https://www.podvolunteer.org/destination/thailand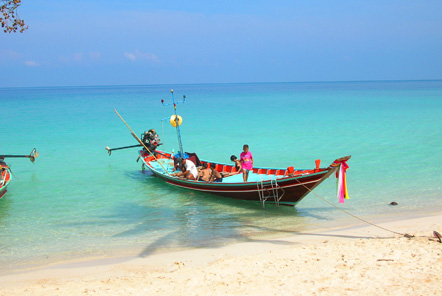 U is for Under 18s
Pod Volunteer believe that under 18s should be given the opportunity to volunteer overseas as the projects that we work with can benefit greatly from their hard work. We appreciate that under 18s often have a great deal of passion and enthusiasm for volunteering overseas and therefore we give under 18s the opportunity to join a group to experience this. Volunteers who are Under 18 can either join our specific Under 18 Elephant Care and Wildlife Rescue project which is led by Pod Volunteer staff: https://www.podvolunteer.org/projects/under-18-elephant-wildlife-thailand or they can join a number of our other projects with a friend or family member who is over 18: https://www.podvolunteer.org/who-volunteers/families
V is for Volunteers
We are incredibly grateful to our volunteers from all over the world. We have volunteers from 8 to 80 years old joining our projects. Last year an amazing 10,199 days and 71,393 hours of volunteering was completed by our volunteers! We'd like to thank all of our volunteers for their hard work and dedication at our projects. To learn more about our volunteers and their achievements, click here: https://www.podvolunteer.org/blog/run-down-of-our-2015-pod-achievements
W is for Work
Volunteering is definitely hard work! The work can be challenging and you may feel completely mentally and / or physically drained at the end of each day. Although you will find that the rewards outweigh this when you can see the impact that you are having on the project and the people, animals, environment or community that you are supporting.
X is for Xmas
Volunteering over the Christmas season is an amazing experience. We have a number of projects around the world which accept volunteers over the holiday season. While it might be a completely different Christmas to what you're used to at home, it will certainly be a Christmas to remember. To find out about our Christmas volunteering options click here: https://www.podvolunteer.org/project-type/christmas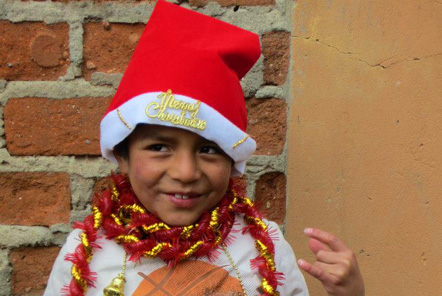 Y is for Year Out Group
Pod Volunteer is a member of the Year Out Group which is an association of leading gap year providers who are subjected to a rigorous membership process and must maintain the agreed standards. Our director Alex is also an executive committee member.
Z is for Zzzz
We'll be honest, it's been pretty exhausting coming up with A-Y and Z is pretty hard, so we're off for some well-earned zzzs!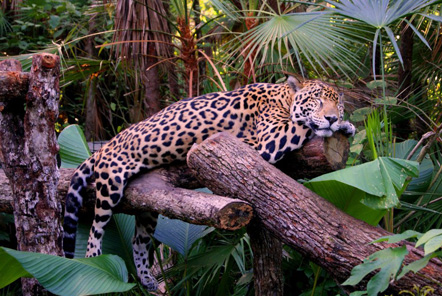 Back