Our mission
1. Help overseas communities:
Relieve poverty and improve education, health and living conditions for socially and economically disadvantaged communities
Improve care for animals in need
Protect the environment through research and conservation projects
By providing: volunteers, funding, skills transfer and advice.
2. Give our volunteers:
The opportunity to directly help overseas communities in need, through volunteering, in a responsible way
A meaningful, safe and enjoyable volunteering experience - which we hope will also encourage global citizenship
By: providing a carefully structured and well managed volunteering programmes where there is a genuine need for assistance; being as accessible as possible and free from discrimination.
Our Impact
In 2016 an amazing 10,144 days and 71,008 hours of volunteering was completed by our volunteers! As well as the volunteer resource, £370,166 was sent overseas to the projects we support, from Pod Volunteer and the Pod Charity.
View the details of Pod Volunteer's 2016 Impact and Achievements
See our Awards and Accreditation page for how we have been recognised and accredited.
What makes us different
Volunteering specialist - we are focused exclusively on overseas volunteering, it's all we do and what we are passionate about
Responsible volunteering approach - we are driven by the needs of the projects we support. We only offer sustainable volunteering projects that have lasting and positive impact on the local community. Read more…
Hand-picked projects - independently selected and continuously assessed projects. We have developed long term relationships with a carefully balanced set of projects and visit all our projects regularly.
Expert team - our friendly team has a wealth of overseas volunteering and travel experience. We have all volunteered overseas and pride ourselves on our project and location knowledge.
Support through the volunteering journey - from helping you to prepare for volunteering and travelling overseas, to providing 24/7 back up while you are away, we are here to support you.
Structured to minimise costs and maximise benefits - as a non-profit organisation with associated charity, we can keep costs down for volunteers and maximise financial donations for the projects.
See our Awards and Accreditation page for how we have been recognised and accredited.
How it all began
Pod Volunteer was set up in 2001 to provide a link between small charities overseas in need of additional resource and people wishing to volunteer their time to do something worthwhile abroad.
Directors Alex and Mike started out wanting to create a worldwide link to small charities, NGO'S and communities in less developed countries. Having both worked in travel previously, Mike as a guide and Alex as a teacher and dive master, they travelled to destinations they felt would benefit. It was in Tanzania whilst helping to set up a small volunteer project that they realised it would really benefit from having volunteers all year round, thus sowing the seed for the future of Pod Volunteer.
We have gradually grown since 2001 and now have projects across the world. We have our own employees in both Thailand and Nepal, Mike's country of birth, to ensure that everything runs smoothly. Generally charities on the ground do not have the resources to market themselves and find it difficult to attract further volunteers. We work to free them from their administration so they can continue working on worthy projects.
Our lives have been shaped by the many different places we have travelled to and the people we have met and worked with around the world. We are passionate about helping others to share these experiences.
What our volunteers say
We are very proud of the feedback we get from our volunteers. 96% of volunteers rate us as 4-5 stars on independent reviews website reviews.co.uk.
We recommend joining Pod's community on Facebook where you can contact Pod volunteers past and present:

Where the money goes
We charge a fee to volunteers for all our placements in order to cover the overseas costs of volunteering and the costs of running Pod in the UK. Fee levels are set to match costs (on a non-profit basis) and any surplus monies are distributed via the Pod Charity.
For more details and a breakdown of our costs please click here.
Pod Charity
Since 2001, Pod has been providing volunteers to help charitable projects around the world. The Pod Charity was established in 2010 to build on this success by providing financial assistance to overseas causes as well and so far has raised over £100,000!
Book with confidence - payment protection and insurance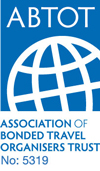 The Association of Bonded Travel Organisers Trust Limited (ABTOT) provides financial protection under the Package Travel, Package Holidays and Package Tours Regulations 1992 for Personal Overseas Development Ltd t/a Pod Volunteer, and in the event of their insolvency, protection is provided for the following:
Non-flight packages commencing in and returning to the UK;
Non-flight packages commencing and returning to a country other than the UK; and
Flight inclusive packages that commence outside of the UK, which are sold to customers outside of the UK.
1, 2 and 3 provides for a refund in the event you have not yet travelled. 1 and 3 provides for repatriation. Please note that bookings made outside the UK are only protected by ABTOT when purchased directly with Personal Overseas Development Ltd t/a Pod Volunteer.
Pod has public liability insurance cover of £5 million and also chooses to take out specialist crisis management insurance.