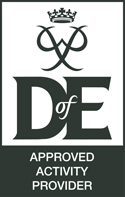 We offer DofE participants the opportunity to achieve the Residential section of their Gold Award, through volunteering at ethical and inspiring projects around the world.
The DofE is a leading youth Charity in the UK that gives all young people aged 14-24 the chance to develop skills for life and work, fulfil their potential and have a brighter future.
To achieve a Gold Award, participants need to complete an extra section in addition to the Volunteering, Physical, Skills and Expedition sections - called the 'Residential'. This involves spending a minimum of five days and four nights away from home on a shared activity or specific course with people they've never met before.
Completing the Residential section of your award whilst on a Pod Volunteer project is an amazing opportunity to step outside of your comfort zone, gain new skills and enjoy new experiences and have fun whilst volunteering on a safe and approved programme.
What projects can I do?
Our 1-12 week volunteering projects include animal care, conservation, building and community development.
Click here to see which projects are eligible for the DofE Residential.
Where do I start?
We have quite a bit of detail about each project on our website, so it's generally best to start by spending some time reading through the different locations and projects. We also have information on each project page on the volunteer placement cost, start dates and availability.
If you would like to go ahead to the next stage and apply for a place, all you need to do is complete our booking form. Remember to let us know that you are completing your DofE award!
If you have any questions please feel free to get in touch with us and we can help you out!
Can I join with friends?
The residential is meant to inspire you to do something different with people you haven't met before, so volunteers should ideally join as an individual. You're not meant to do it in a group of people that you already know however, if you and a friend would like to volunteer together, you can join a project with larger volunteer numbers and team.