Top tips for travelling from the Pod Volunteer team!
Volunteering & Travel Advice / 28 July 2015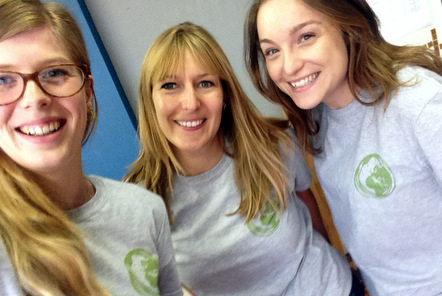 A handy Top Tips guide from the lovely Pod Volunteer team!
TOP TIPS ON WHAT TO PACK?
Sarah: A head torch, a padlock and a mini first aid kit! I wouldn't travel anywhere without these three things. A filing system for all your documents is also incredibly useful; this will make sure that when you need a certain plane ticket – you can find it easily!
Gemma: A little edible luxury from home for the times you feel a little homesick (although remember doesn't do very well in the heat!) An international travel adapter is really useful in your hand luggage so that you can easily charge your phone/kindle if you are at a stop over airport for many hours.
Ellie: My absolute must pack item is a very large scarf that can double up as a blanket or a pillow whilst you're travelling. It's always a life saver when you want to get some sleep at the airport! Although it's important to pack the essentials, don't over pack. If you're travelling through towns and cities you'll be able to buy lots of things locally so there's no need to carry around a ridiculously heavy rucksack from the moment you leave home.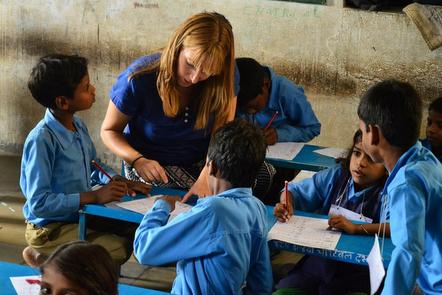 TOP TIPS FOR KEEPING SAFE ABROAD?
Becky: Keep your wits about you! Providing you are aware of your surroundings you can avoid most issues. I've never encountered a serious safety issue whilst travelling but I like to be prepared, and the preparation keeps me relaxed and calm should anything occur.
Sarah: Work out your route home in the daylight – there is nothing worse than getting lost somewhere you don't know after dark.
Gemma: Do not keep all your cash and cards in one place!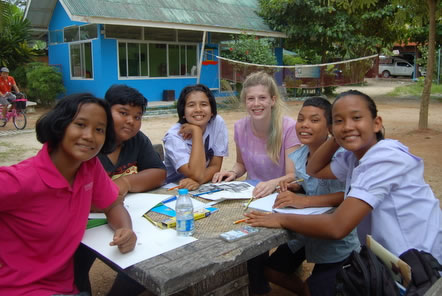 WHAT ARE THE ADVANTAGES FOR YOU OF TRAVELLING ALONE?
Gemma: When you travel alone it's a great opportunity to meet new people and challenge yourself. Plus you will feel so proud that you did it when you get back, if you don't try then you will never know if you are able to.
Ellie: Travelling alone is a quickest way to fully immerse yourself in where you are and what you're doing. Not having a friend from home by your side means that you form closer friendships with the new people you meet on your travels.
Erin: When travelling alone, there is no compromising, if you want to see a temple tomorrow, you can go, you don't need to worry that you think your friend would rather stay by the pool!
Becky: People often want to get to know you and will strike up a conversation with you – alone you are not intimidating and so I quite often found myself linking up with other solo travellers or even being welcomed into a group travelling together. I have met some amazing people all over the world whilst travelling alone and I am not sure we would have met had I been travelling with a friend or partner.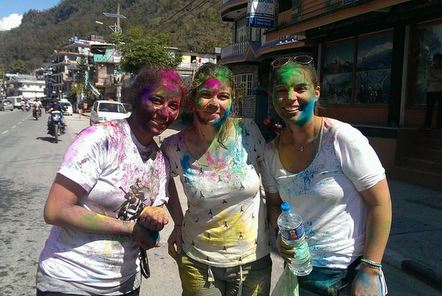 TOP TIPS FOR COPING WITH JET LAG?
Gemma: When you get off your flight at your final destination it's best to eat at your new locations meal times and go to bed at your destinations normal bed time (even if it is a struggle to stay awake all day/go to sleep at first!). This really helps your body adapt and adjust to your new daily clock.
Erin: It's natural and affects everyone differently so try not to compare yourself to others and how they're coping. Every time you look at your watch, don't think what time it is at home as this only makes things worse. Try to get into a good routine (based on local time) from your first day, as the quicker your body adjusts, the more you will enjoy your trip.
Becky: Sleep as much as you possibly can on the journey! I know that's not possible for everyone so if all else fails then on arrival, make yourself push through that first day. It's awful and you will feel horrible for it but it pays off so much in the long run.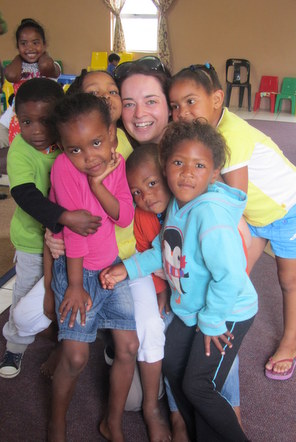 TOP TIPS FOR NOT BEING RIPPED OFF ABROAD?
Erin: Don't make quick decisions, think about how much the item you're looking to buy or taxi journey etc is in your home currency and whether you think it's worth it. If it's not, then walk away. In many countries overseas, haggling is a standard part of buying. Whilst I'd encourage people to enter into the spirit of this, I'd say remember to pay what you think is a fair price for the item you're buying and not just the lowest price you can get for it. A lot of local art or craftwork will have had a lot of time and effort put into it and it's good to respect this with your offer.
Sarah: Learning the language makes a huge difference; people are much more likely to give you a nice price if you are able to show them that you are making an effort. Also sticking to the same shop; if you buy apples every day, buy them from the same stall holder – pretty quickly they will remember you and realise you are coming back – it is much easier this way to establish a relationship. Don't be afraid to haggle or walk away if you think you are being ripped off!
Gemma: Before you arrive in a new destination write down the how much your local money is worth so you can quickly check how much in our new country your new purchase is! It's really useful to take this note of conservation amounts with you during your first week so you check how much the taxi journey is or how much the water is.
TOP TIPS FOR IMMERSING IN THE LOCAL CULTURE?
Sarah: Throw yourself into it. Talk to people! You will find that most people will want to welcome you – especially if you can speak a little bit of the language!
Ellie: Put your phone, camera and laptop down and just enjoy where you are.
Becky: I love getting involved with cooking or doing a small cooking lesson. You can learn about the local cuisine (what you like and what to avoid) but you also have a chance to spend time with a local and speak to them more about life there. Always ask questions; most importantly where is their favourite place to eat?
Gemma: Talk to the local staff at your volunteer project and ask them many questions to learn more about their culture.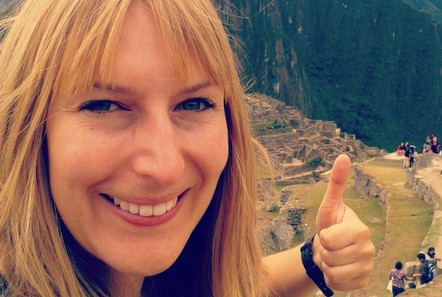 TOP TIPS FOR TRAVELLING ON A BUDGET?
Erin: Try to budget for your trip in advance, working out how much money you will need and allow yourself some contingency money too just in case you need it. The occasional treat of staying in a nice hotel or eating in a nice restaurant is ok if it is an occasional treat, but if you do this too often you may well find yourself running out of money quickly. Staying in hostels, eating local food and travelling by public transport where possible can save lots of money.
Gemma: Rather than buying new plastic bottles of water treat your own water using special travel water treatments.
Becky: Eat like a local! So many places you can find a café with a menu in English (and the odd familiar home dish on the menu) but the price difference is huge and the quality is often quite poor. Comparatively if you eat locally you will often get freshly prepared authentic dishes for almost nothing. Ask around - locals often have a good recommendation.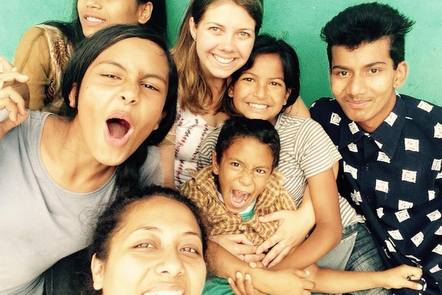 TOP TIPS FOR COPING WITH THE HEAT?
Erin: The heat and humidity abroad can be tricky to get used to. It's important to wear sunscreen (at least factor 25) and reapply throughout the day. Staying hydrated is really important so drink lots of water and make sure you always have some with you. Where possible sit in the shade, you'll notice that this is where most locals will be!
Becky: Always wear loose fitting clothes and drink water all day long – sometimes it's counter-intuitive to cover up but actually longer light material clothes are better and protect your skin.
Gemma: Drink lots of water, as you will be sweating much more than normal you will be amazed how much you need to drink to drink to keep hydrated and avoid heat stroke. I prefer to limit the time I spend in very cold air con since the shock of going from the hot to cold make the body find it hard to regulate it.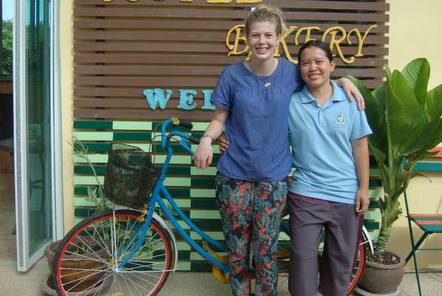 TOP TIPS FOR TRAVELLING RESPONSIBLY AND ETHICALLY?
Gemma: My top 3 tips for responsible travel are:
1. Support local shops and people as much as possible to help support the local businesses and their families, and don't bargain too hard- an extra 10p won't mean much to you but means a lot more to them! If possible try and by your souvenirs from a fair trade and women's community tourist shop.
2. Try to limit the amount of waste plastic that you make by using a reusable bottle and using a reusable shopping bag rather than plastic bags.
3. Make sure that your wear clothes that are culturally appropriate. Showing too much leg or your shoulders in certain areas (especially religious buildings) will make you get unwanted attention and people will respect you more for respecting their traditions and culture.
Ellie: Shop locally. Buy your food and drink from restaurants, shops and stalls owned by local people to help local economy.
Becky: Respect local customs and attitudes, always read up on cultural differences and etiquette in the place you are travelling to and all good guide books cover this. Simple things can cause offence that you may be completely unaware of and so it's best to arrive knowledgeable. For example in India and Nepal using your left (unclean) hand to give money or eat food can be seen as very inappropriate, showing the soles of your feet in Thailand (or touching someone's head) is deemed very insulting and in Malaysia it is rude to point using your first finger. Our friends at Right Tourism also have some brilliant guidance on how to travel ethically in regard to animal welfare issues.
Erin: The responsible travel policy on our website is a great resource and is full of advice for how you can travel responsibly and ethically.
Back
SHARE THIS ARTICLE...
Share this article with your friends and followers by using the social media buttons below: