What to wear on your volunteer placement
Volunteering & Travel Advice / 21 June 2013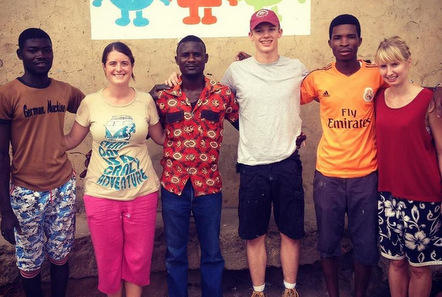 When volunteering overseas it is important to dress appropriately in order to show respect to the communities you are working in. It can sometime be tricky to know what this means, so we have written this guide to help you decide what to pack!
Pod placements are based in Asia, Africa and Central and South America, where locals tend to dress more conservatively, showing a lot less flesh than we may do at home. When volunteering we recommend that you attempt to cover your shoulders, chests and knees.
Child Care, Community and Education Placements
Working with children can get messy! Children with dirty hands and covered in paint are the norm when volunteering at children's home, child care centre or school so bring clothes that you don't mind getting dirty!
Whilst Child Care volunteers can be more causal, Education volunteers should dress as smartly as possible. Teachers are held in a very high regard in the countries we work in and are expected to look smart whilst at work. You should bear in mind that it may be very hot in the classroom, so linen trousers and shirts work really well.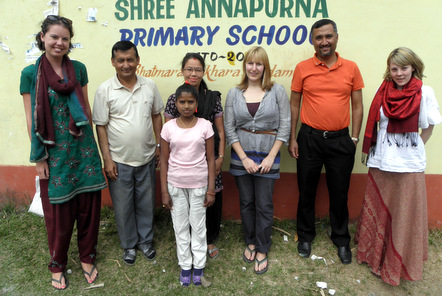 Animal Care and Conservation Placements
Working outside can often be dirty work! Some placements will be more conservative than others, so no matter how hot and sweaty you may feel, it's important to take into account local customs on how much flesh, is too much flesh! Lose T-shirts and cargo pants/shorts are advisable as they are cool, but will also keep you covered up.
It's also important to wear sensible footwear to ensure that you don't get an injury whilst working. At many placements, it's very easy to sprain an ankle or drop things on your feet, so it's best to wear sturdy sandals or walking boots.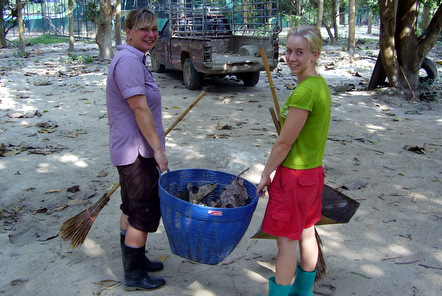 Dress like the locals
In your free time, you can dress less conservatively and more comfortable. We suggest looking around at the locals, and using them as a guide for what to wear.
Local people often take a lot of pride in how they dress. If you wear jeans with holes in, or do not take care of your appearance, the locals will notice this, and most probably question you about it. Once, I wore jeans with a hole in the knee and a local beggar offered to fix them for me because she was worried I must be so poor as to not be able to afford new clothes!
One last tip would be to avoid wearing expensive jewellery (even if the locals are). This draws attention to you and you may be at more risk from pickpockets. Leave your favourite necklace at home, and pick up a local one from the market. This will help you blend in and give you a great souvenir when you return home.
In Nepal, Pod gives a welcome present to all new volunteers and provide them with a Kurta Suluwal, which is a traditional Nepali dress. It is amazing how much difference this can make peoples attitude towards you. Nepali women love it when you wear their style of clothes, it's a great ice breaker and is a very practical item to have on placements.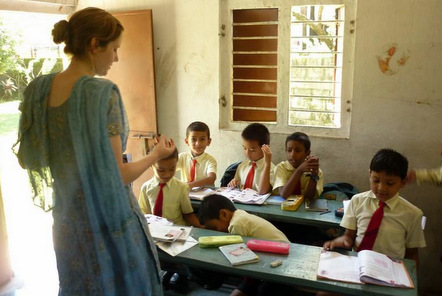 For more information on what to pack for each of our trips, please see the "What to pack" section of your Volunteering Guide (which will you receive once you have applied)!
Back