The impact of volunteers
Volunteering & Travel Advice / 28 April 2017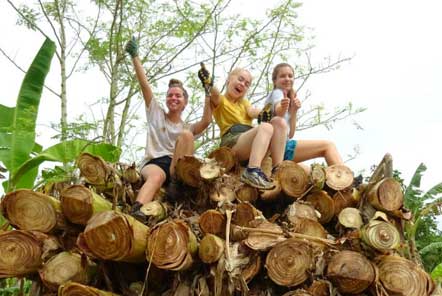 We often highlight or write articles that promote the benefits of volunteering to the volunteer, but rarely is there a study done of the impact on volunteers to the community projects themselves.
WYSE Travel Confederation, the world's leading trade association for the global work and volunteer abroad industry, undertook the study 'Project Perspectives on the Benefits of Volunteer Travel' in the context of the 17 UN Sustainable Development Goals (SDGs). We think the conclusion makes a good read and with their permission, we wanted to share some of their findings with you!
For those volunteers wanting to read the full report, a copy can be requested HERE.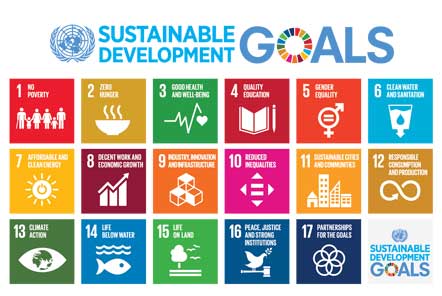 What did WYSE find? - Their Conclusion
In general, volunteer projects seem to have long-standing relationships with sending partners, and communication between them is dynamic and deemed sufficient for their needs. This perhaps contributes to the overall satisfaction projects reported regarding the training and preparation that volunteers arrive with.
This would seem to suggest projects and partners have an open and productive relationship that is mutually beneficial. Projects deem the majority of volunteers to be trained well enough to provide immediately valuable contributions upon arrival to the work at hand.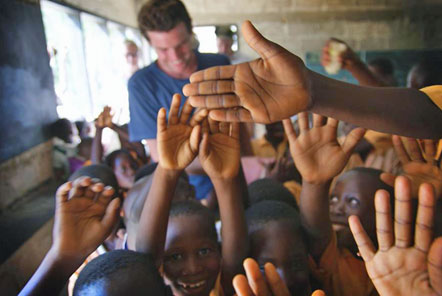 Cross-cultural engagement and increased project awareness were identified by project coordinators as the main benefits that volunteers bring to the local community as a result of their time spent volunteering. This is in line with the sentiment of volunteers, who viewed cultural exchange as a benefit for not only themselves, but also their host communities. Again, this seems to suggest a general eye-to-eye understanding between volunteers and host projects regarding expectations of the volunteer experience.
When Sustainable Development Goals are considered in relation to how projects benefit the communities, projects felt that volunteers contributed most to goal 4 "Ensure inclusive and equitable quality education" and goal 3 "Ensure healthy lives".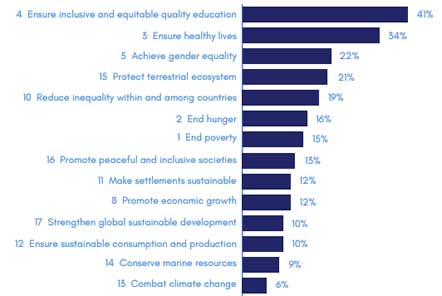 Some volunteers were aware of the way in which their work could reach deeper into the community than just the people they came into direct contact within a project too:
"By teaching the children English, they return each day and in turn teach their parents; which makes it easier for them to communicate, to educate themselves, and even obtain a new or better job. This has tremendous socioeconomic impact."
When volunteers were asked to specify the areas in which their trip had influenced their thinking, they most frequently mentioned social, cultural, and global issues, suggesting that the cultural exchange experienced as part of a volunteer assignment abroad contributes to new reflections and ideas about the complexity of global social issues.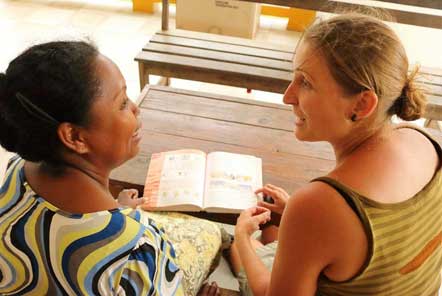 "...the community benefitted as people gained knowledge about other countries and cultures and learned about different lifestyles. I also want to point out the long discussions about differences and similarities of both countries that brought understanding."
Aside from the mutually beneficial aspects of cultural exchange, with an average of 3,000 volunteer days per year per project, communities stand to benefit economically from hosting young volunteer travellers that spend on average EUR 67 per day in the destination. Although most projects receive fewer volunteer days in total (43% of projects have 500 days or less) volunteer travel has the potential to bring tourism spend into areas that it may otherwise not reach.
The positive nature of the overall experience for most volunteers meant the vast majority (85%) were thinking about volunteering again in the future.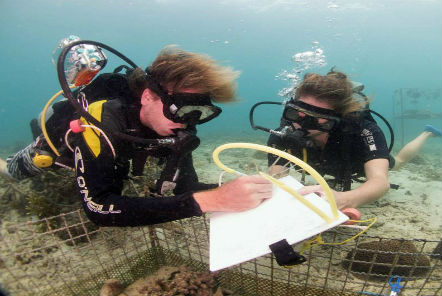 Given the high levels of cooperation and communication between projects, partners, and volunteers, it could be implied that all stakeholders of international volunteer travel make valuable contributions toward meeting the sustainable development goals. Perhaps even more important is their power to generate awareness of the important issues behind the SDGs and inspire future volunteers to travel to make a difference.
To find out how you can join a volunteer placement, visit our projects page here.
Back
SHARE THIS ARTICLE...
Share this article with your friends and followers by using the social media buttons below: