Emma's Gold DofE award at the Elephant Care and Wildlife Rescue project
Volunteer Experiences / 02 February 2017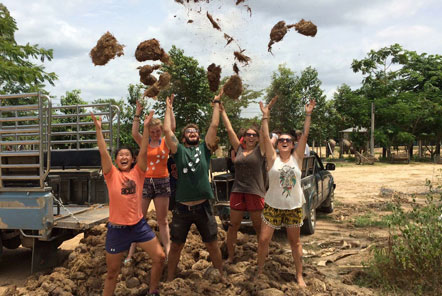 Volunteering at one of our projects is an amazing way of completing the 'Residential' section of the Duke of Edinburgh Gold Award!
The 'Residential' section is designed to encourage participants to step out of their comfort zone, whilst gaining new skills and experiences - we cannot think of a more rewarding and memorable way to do this than at one of our projects!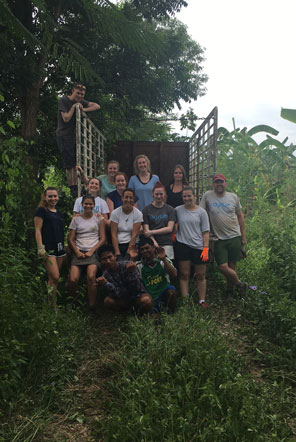 A number of our projects have been approved as being eligible for volunteers to complete their Duke of Edinburgh Residential award at, including our trips specifically designed for volunteers aged 16 and 17 years old; the Under 18 Elephant Care and Wildlife Rescue and Under 18 Teaching English Expedition projects. Click here to find out where else your Duke of Edinburgh award could take you!
If you are undecided as to which of these projects is the right one for you, we have some useful tips to help you find the right placement for you.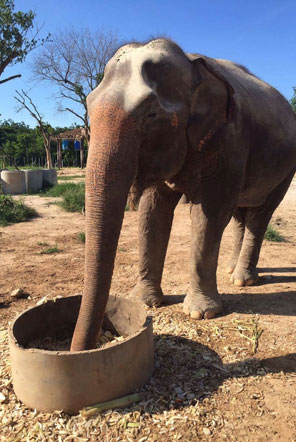 Emma's experience at our Elephant Care and Wildlife Rescue project in Thailand!
Emma joined our Elephant Care and Wildlife Rescue project in Thailand for 3 weeks in the summer of 2016, whilst successfully completing her Duke of Edinburgh Residential award. Emma has shared with us her fantastic experience and some photos from her time in Thailand.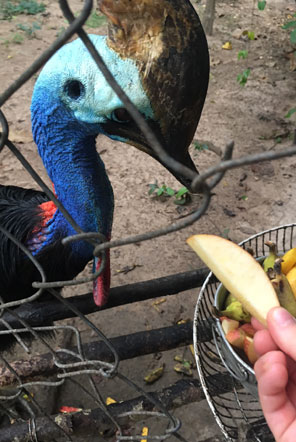 An opportunity to meet new people whilst getting stuck into the volunteering role!
Volunteering overseas is a fantastic opportunity to meet new people and make what could be lifelong friends;
"The centre was amazing and I met some brilliant people there which made the experience far more enjoyable! Feeding and cleaning out the wildlife enclosures was very fulfilling, but not as fun as watching the animals play with their enrichments which we had made by hand!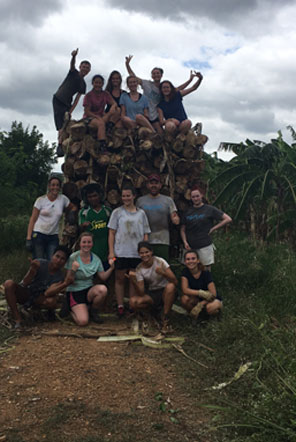 As for my time with elephants I would not have changed it for the world it was amazing! You form a bond with them and that makes the work you do with and for them feel more valuable. Overall my experience was brilliant and even the tough jobs like harvesting the banana trees was made a lot easier with the amazing team atmosphere the sanctuary has and the job turned out to be a lot of fun!"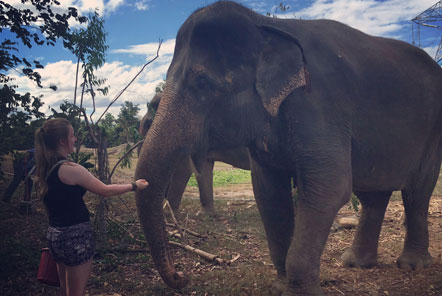 Making a difference whilst on a safe and DofE approved project
Emma explained that she realised the positive impact the project was having to the life of the elephants after she saw how they were treated in the tourist industry during her travels;
"…we saw some elephant camps while visiting the temples and it made me realise the amazing things the centre is doing for elephants."
Volunteers at our Elephant Care and Wildlife Rescue projects are a vital support to the centre's efforts in rescuing wildlife at risk as well domesticated elephants that have been used in tourist industry and seek to improve their quality of life. These projects need volunteers to support their amazing work throughout the year!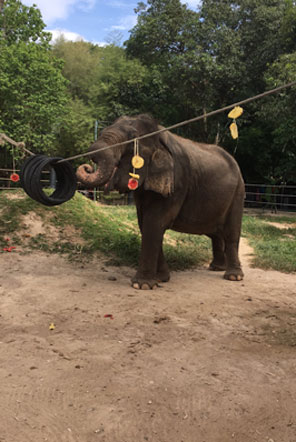 Joining one of our projects to complete the Duke of Edinburgh residential section, provides an amazing opportunity to have a positive impact, whilst having the reassurance of being supported throughout the placement;
"Pod was very helpful throughout the process of planning and booking our stay as well as giving me support whilst I was there. The amount of contact they had made the experience and preparation time far better".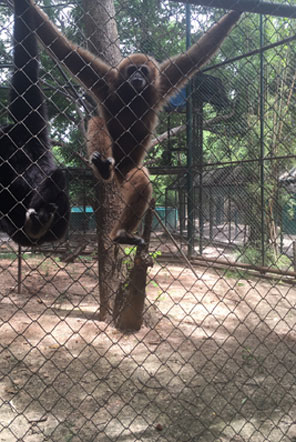 Please do not hesitate to get in touch if you would like to find out more how you can complete your Duke of Edinburgh award at one of our projects. We look forward to arranging your volunteering placement!
Back
SHARE THIS ARTICLE...
Share this article with your friends and followers by using the social media buttons below: