Poem for the plight of the turtles
Volunteer Experiences / 26 June 2019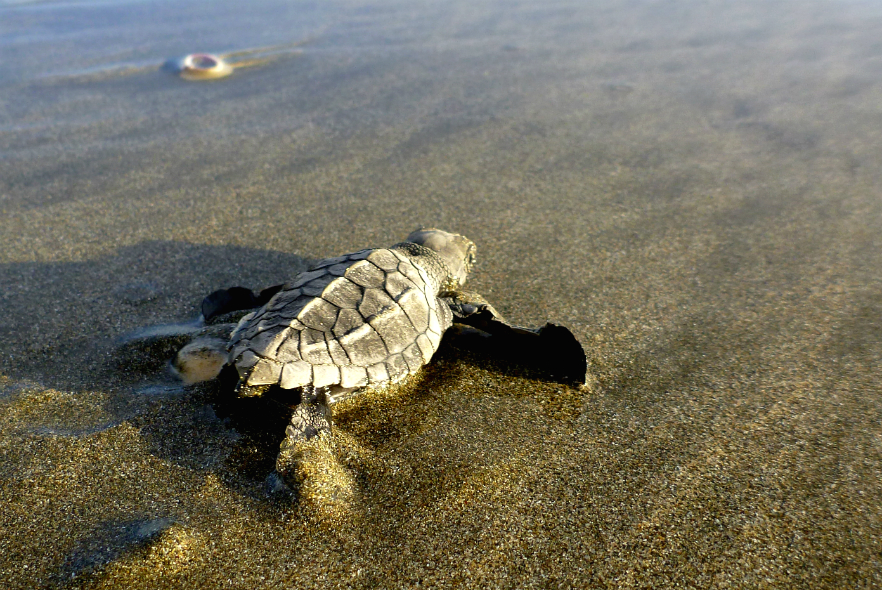 Each year the UK office solution company BE Offices award 2 of their employee's places to volunteer overseas at one of our volunteer projects as part of their corporate volunteeering scheme.
Over the years they have joined our volunteer projects in Thailand, Cambodia, Nepal and Belize and this year they are set to join our Turtle Conservation project in Costa Rica!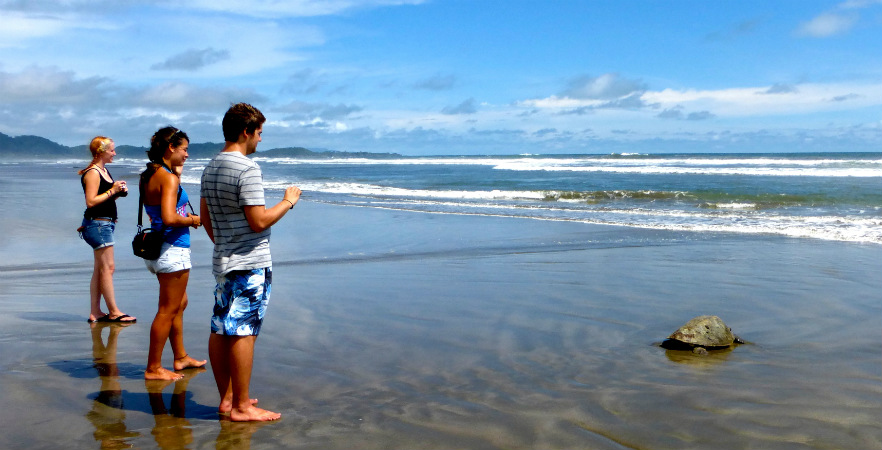 We are delighted that Tom and Megan have been chosen to support the team working on stunning beaches to help protect and conserve the sea turtle populations. They will help by collecting data, placing eggs in safe hatcheries and patrolling the beaches to reduce the likelihood of the eggs being eaten by animals or taken by members of the local community. The main turtles that nest on the beaches are the rare Olive Ridley turtles. With the help of volunteers the project has been a great success, seeing an 80% reduction in the number of turtle's nests that have been destroyed!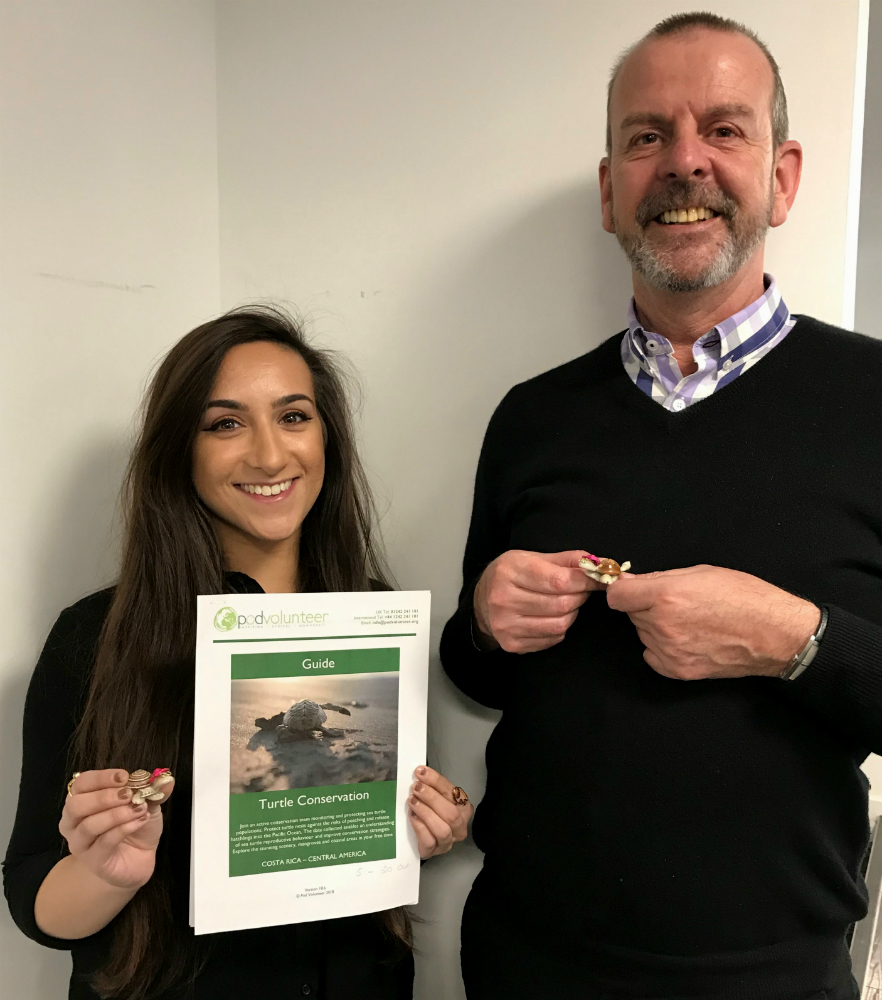 We absolutely love the poem written by Tom Morgan, which he submitted when he applied to be part of the corporate volunteering trip this year and look forward to hearing all about their experiences in Costa Rica.
The Song of the Turtle
I am warm and I'm snug in my eggshell of leather
I don' want to move, not now, not never
But a yearning is stirring in my little belly
So, I break open my egg, and give it some welly

I dig upwards in sand and fight to the top
And race to the sea and dare not to stop
I run and I flap as quick as I can
Thank goodness to sometimes have the assistance of Man

For to swim is a must for me to grow big
To be called Man of the Sea, not Lumpy, not Pig
To return to the beach when Mother fell ill
For eating some plastic for which there's no pill

I'll swim and I'll grow and eat what tastes nice
Some Squid and small fish and maybe some rice.
And then when I am five, all big and quite strong
I'll sing a sweet tune, a true mating song

My Wife, she'll lay eggs, again in the sand
And I'll help bury them, I'll give her a hand
For when time is right my daughters and sons
Will again run for freedom before the dawn comes

We won't see them hatching, we hope they stay warm
For we have to go back to the sea all forlorn
Our babies are soft and a nice tasty dish
For birds and some crabs and even some fish

But help is at hand, our plight is not scorned
For Pod Volunteers have hereby been warned
For seek us they will, and keep us all warm
Till all of my siblings are healthy and born

Release us they will in seas blue and clean
And watch us through darkness and where we have been
For when time is done and we all turn old
A story of kindness will hereafter be told.
You can learn more about our Turtle Conservation project in Costa Rica here.
Back