Our projects in Nepal
Project & Pod News / 06 June 2017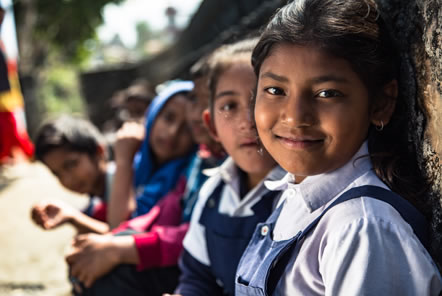 Pod Volunteer has been supporting projects in Nepal since 2007. Over the years we have developed strong relationships with the projects in Pokhara and have worked hard to continue to support them, both financially through the Pod Charity and physically through the support from our volunteers.
The placements we work with are underfunded and understaffed and so the extra assistance that volunteers are able to provide is so important. Pod Volunteer currently supports several different local projects through our three volunteer roles, Child Care, Teaching and Sports Coaching; here we explain which projects we support and why we support them!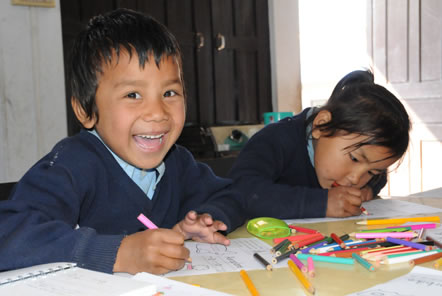 Who are the projects we support?
Street Children's Centre and Children's Home
The street children's centre cares for children who have previously been living on the street by providing safe accommodation and basic food. The ultimate goal of the centre is to re-introduce the children to their families and rehabilitate the entire family unit, or in cases where this is not possible, to find a permanent home for them.
We also work with another children's home on the countryside on the outskirts of Pokhara. The children that live here cannot live with their families for a variety of reasons and many of the children have come from a traumatic background and so the children's home provides a safe environment for the children to learn and grow in a supported and caring atmosphere.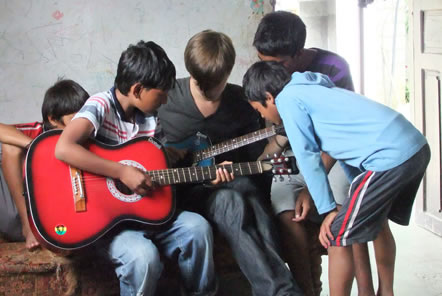 Primary and Secondary schools
We work with several primary and secondary schools in the region and our volunteers are matched to the placements depending on the needs of the project at the time. The schools we work with provide free education for children from low income families, they have very limited resources and the English levels can be very low. The primary schools have pupils aged between 5-12 years old and the lower secondary school has students between 6-16 years old. The class sizes vary from 6 students in to 35 students per class depending of the location and size of the school.
The students are taught in a traditional style, with more emphasis on reading and writing than on using the language to speak and so the students speaking and listening skills tend to be weak.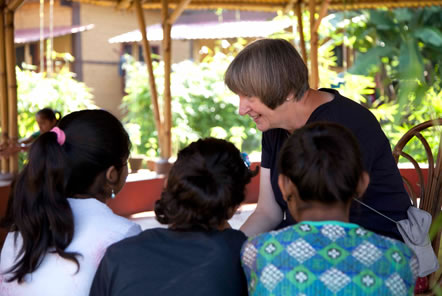 Child Care Centre and Nurseries
The child care centre we work with is a day care centre for low to middle income families. The project allows local families to work whilst their children are cared for in a safe and secure environment.
The centre cares for children aged between 6 months and 5 years old. Younger children socialise and play in a safe environment whilst older children are involved in nursery education sessions learning about topics like the colours, days of the week, animals and the alphabet. Attendance varies from day to day but there are usually between 20 - 30 children each day, with only 3 members of staff.
The nurseries we work with are usually a part of the primary and secondary schools and so many of the children who attend the nurseries have older brothers and sisters at the schools. The children that attend are usually aged between 3 - 5 years old, and are taught basic English lessons as well as spending time playing and socialising.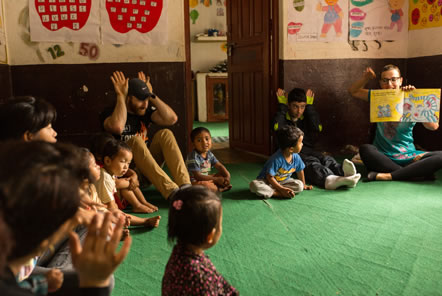 Women's Refuge
We work with a women's refuge that focuses on education, care and empowerment of local women and girls who have been mistreated, exploited or abused. They offer accommodation for girls at risk and provide academic classes, vocational training, education on women's rights and safety, support counselling and therapeutic services aimed at helping women to get out of the sex trade.
In Pokhara the tourist industry is one of the biggest employers and so English proficiency is vital to the girls' job prospects.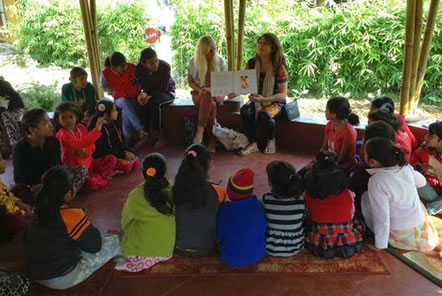 Why do we support these projects?
Since we established these relationships, we have been privileged enough to be able to see first-hand the positive impact that volunteers can have! Since the projects began, the local staff have seen that interaction with volunteers has naturally improved the children's English and has also improved the children's confidence and small group work helps to increase their self-esteem.
As well as this, there has been a hugely positive impact on some of the teachers through their exposure to new teaching methods and teacher training sessions. The increased ability and confidence with speaking English, gives the young people an educational advantage and an opportunity to move onto further education or better jobs. Tourism is a large source of income in Pokhara and so having a good command of English is essential to make a living; through working alongside our volunteers, many of the children continue to improve their understanding and spoken English.
We believe education is key to solving many of the root causes of poverty and our volunteers on all three roles play a vital part in this process for these children.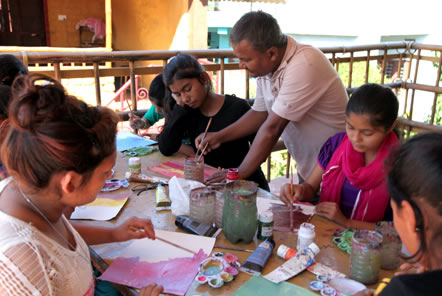 Volunteers work act as positive role models for the children, inspiring a passion to learn and developing creative thinking. They are able to bring their own skills to the role and inspire and motivate the children to try something new and have opportunities they wouldn't have otherwise!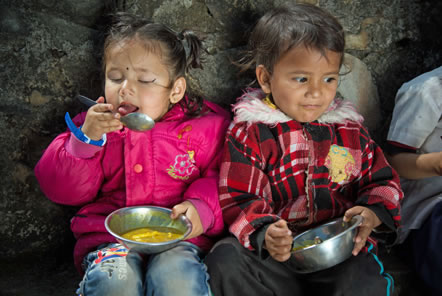 Over the years, through the Pod Charity, we have been able to achieve many of the aims we set out to. Currently the Pod Charity is able to cover the rent and land rent at the two children's homes as well providing financial support so that two of the schools and the child care centre can buy the stationary needed and provide the children with a hot, nutritious meal at lunchtime.
We have been able to introduce counselling sessions for some of the most vulnerable children, and over the years have been able to donate new shoes, school uniforms and clothes when needed and organised growing up talks.
When we look to the future, our long term aim is to be able to keep up this level of support and improve on it!
We aim to benefit and have a positive impact on as many children as we can and support the local community to do this as well; for this, volunteers are so important.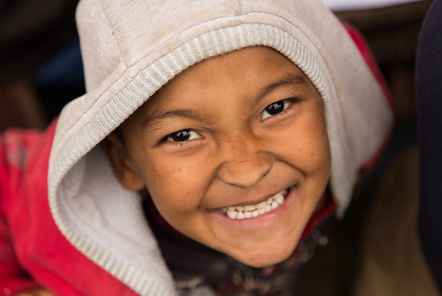 To view current fees and start dates for these projects please see: https://www.podvolunteer.org/destination/nepal/
Find out what it is like to volunteer at these projects from our volunteers: https://www.podvolunteer.org/blog/my-time-in-nepal-volunteer-stories
Back