Hear from the Under 18 Elephant Care and Wildlife Rescue team
Volunteer Experiences / 30 August 2017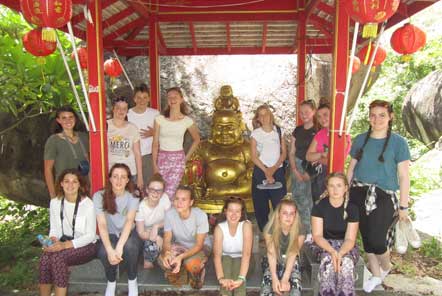 'I am under 18, how can I help elephants in Thailand?' If this is a question you are asking yourself, then we have the answer for you – our Under 18 Elephant Care and Wildlife Rescue trip to Thailand!
This trip runs every summer for 2 weeks and is led by dedicated Pod Volunteer Team Leaders. It is for volunteers aged 16 and 17 years old and takes place at our Elephant Care and Wildlife Rescue project in Thailand! If you have a passion for animals, want to learn about what life is like for animals in Thailand, and make a real difference at an ethical project then this may be the opportunity you have been looking for.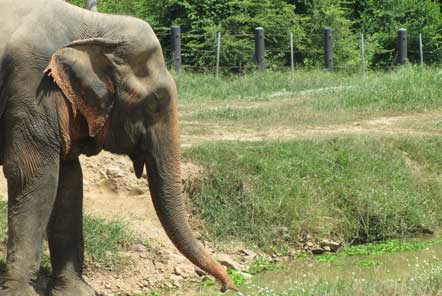 On our trip in 2017, Sarah the Pod Volunteer Team Leader chatted to a few of the volunteers to see how they were finding volunteering and if they had any advice for volunteers considering this trip...
Why did you want to join this project?
Lena: Because I was interested in working with animals in later life and I wanted to get some ideas and experience! It is also great as it counts as my DofE Gold Residential award.
Amber: It is great to get experience for university because if you want to be a vet and this counts towards that!
Madeleine: I knew I wanted to do something where I could give back to the place I was visiting so that I could truly experience the culture of a place and not just be a tourist. I chose this project and this organisation specifically as they emphasised the ethical reasons to join and I felt it was understood what was important. It also felt like a really supported trip and I was looked after the whole time, before and during my travelling.
Brooke: I wanted to work with elephants and do something that was actually helpful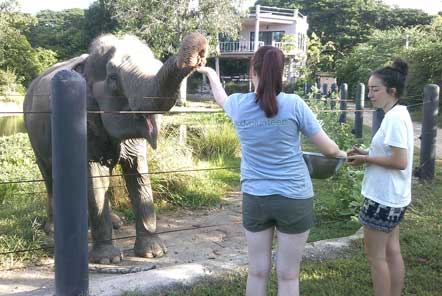 How do volunteers help this project?
Maddie: We run this place, without volunteers this wouldn't work. Volunteers are needed to do all the jobs. Everyone is different and they bring different skills and ideas which help the centre progress
Amelia: The jobs we are doing are actually needed, if you mess around the centre doesn't work and the animals don't get fed or looked after. It is really important work we are doing!
Olivia: They contribute financially which is needed here as well as with physical help
Kat: Volunteers give their time and effort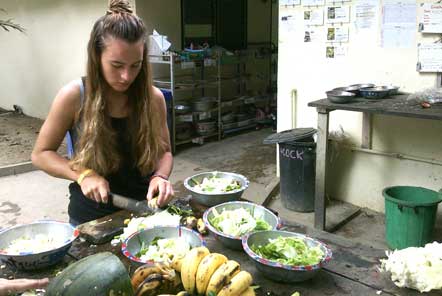 What qualities make a good volunteer?
Ellen: Willingness! You have to be tough and want to help
Lena: Hard working, open-minded and a good communicator!
Kerry: A bit of get up a go! You aren't going look your best so get on with it
Madeleine: You have to be willing to listen to other people, put yourself last to the animals and other volunteer's needs before your own. You are part of the bigger picture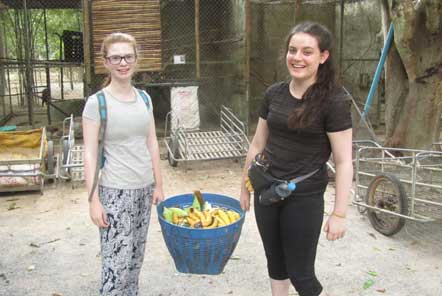 Do you feel you have gained anything from this project, if so what?
Kerry: Definitely! It puts everything about what you think you already know about how animals are treated into context, you see and learn so much about animal welfare. I have also made some great friends and had a chance to travel and explore and new culture
Ellen: I am really good at peeling bananas now! I have started to open my eyes and see the world and I have realised that my phone is not important! I have even lost all of my Snapchat streaks and I don't even care
Amelia: Perspective. I have gained a real understanding of animal welfare and what it actually means to take care of an animal – it isn't about what you need or want it is about them! You learn to make strong friendship bonds in a short space of time
Amber: We watched a video of the Phajaan process and it really opened my eyes to the welfare of the elephants and what has happened to them in the past. It is so great they can have this quality of life now!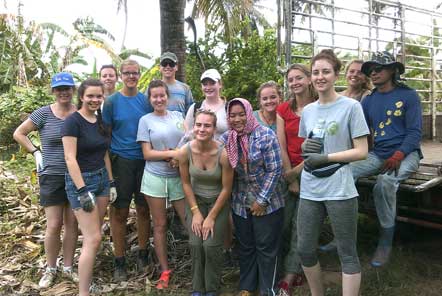 What has been your highlight of this trip so far?
Amber: I loved going to the night markets and experiencing more of the culture! I really liked exploring at night and seeing real life
Amelia: I really enjoy working with the mahouts and seeing how much they care about their elephants
Maddie: I love the smoothies, also how well the group has got along! We got close really quickly.
Kerry: Walking with Pai Lin, one of the elephants. She is an inspiring story and I loved learning about her and working with her
You can find out about the story of Pai Lin and other elephants at the centre here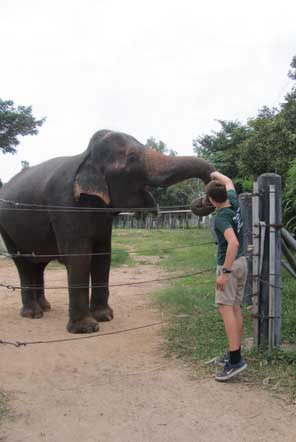 Is there anything you have found challenging?
Amelia: Never feeling clean is hard. I have found it hard to put the animals first over what you want, feeding them before you get your own food, and not touching them as it is best for them, but once you understand why this is how it has to be, it is easier
Lena: The sun! They tell you that is strong and they are not kidding
Amber: Harvest!
Ellen: Having to go home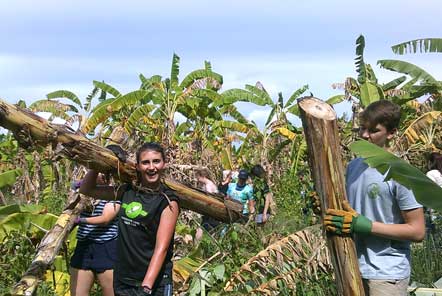 What advice would you give to future volunteers?
Amber: Do you research about what this trip it and be committed. Everything is really clear that Pod sends you so read it all and work out if it is what you want! Get on with it and make the most of it. Get stuck in and get your hands dirty! Drink lots of water and eat whether you like it or not
Kat: It is not a holiday so expect hard work, be sure that you are up for it
Kerry: Use your initiative and do things, you will get more out of it if you do! Also don't scratch your bug bites
Madeleine: Bathe in bug spray, also if you are a picky eater bring lots of snacks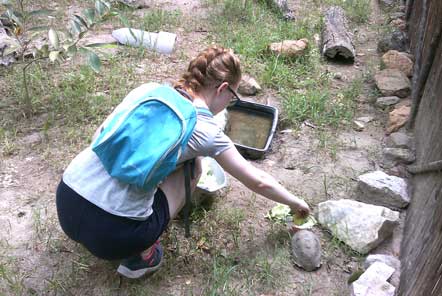 Would you recommend this trip to Under 18's considering it?
Kerry and Amber: Yes!
Kat: Yes but you have to be prepared that it isn't going to be easy. You need to be passionate about animals if you want to be here.
Madeleine: Depends on who you are, don't come expecting a holiday. Come if you are willing to be open to different culture, be willing to sacrifice luxuries you don't have, and if you are Amber bring lots of Pringles! Make sure you have an open mind and some experience being outdoors and not having all the things you usually have. I wouldn't recommend it for people who want to go to a tourist destination and not work
Maddie: 100% - if you want to do something you want to remember for the rest of your life then yes
Lena: Yes definitely!
Olivia: Yes I would definitely come back, I am really sad to leave.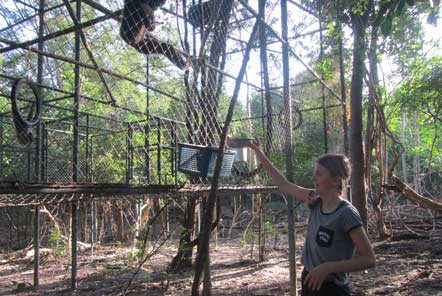 If you are interested in finding out more about joining this trip, you can do here: https://www.podvolunteer.org/projects/under-18-elephant-wildlife-thailand
Find out more about our Under 18 options and see which one is right for you here: https://www.podvolunteer.org/who-volunteers/under-18
Back