Community Outreach project in India funded by Pod Charity
Charity News / 12 August 2015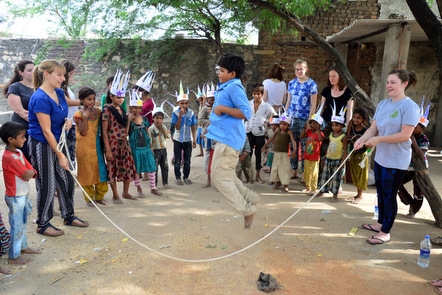 The Pod Charity donated a grant to our partner project in India and this summer the team in India used the grant to establish a new community outreach project in Udaipur.
The community outreach project was established by the local team with the support of the Pod Charity to support a neighbouring community who rely on collecting rubbish to sell in order to generate income for their families. In India they are known as the rag picking community.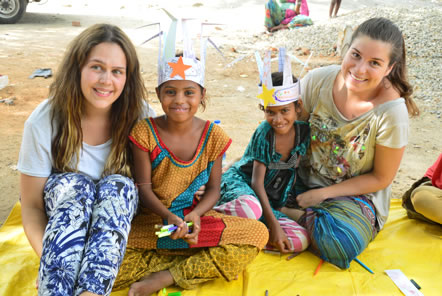 The project aims to encourage the community to start engaging with the education system. The majority of children from the community do not go to school, so the team works with them slowly to start gaining their trust and developing their skills through games and activities run by the local team and volunteers.
The Pod charity grant was used to build a shelter and community area where activity sessions can take place. The long term aim of the project is to establish a women's empowerment group thereby increasing the skills of the community as a whole.
Gemma from the Pod Volunteer UK team was in India during the first few weeks of project where she was supporting a team of Summer Volunteering Camp volunteers.
"It was brilliant to see the enthusiasm of the children to learn new creative skills which, without the project they would not have the opportunity to do any arts or group activities. With the help of the local team and volunteers we run sessions where the children made snake paper chains, masks and crowns, it was amazing to see children's pride in their own creations. We also taught them to skip, skittles and my personal favourite the Macarena!"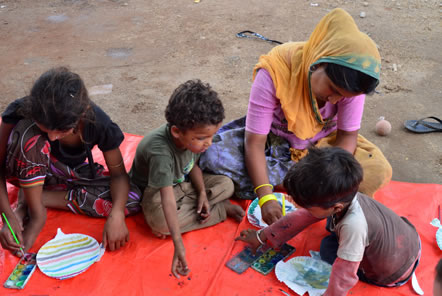 The community outreach project encourages children and adults of all ages to join in and learn new skills. There are currently 25 children aged between 3 to 15 years old who attend the community outreach sessions and it is great that often the local women are interested in join in the activities too.
"It is a great first step to encourage the children and the community to have an interest in education so hopefully in the future they will be willing to sign up to attend the local schools with the support of their family".
Although new government initiatives now provide free education to all children the desperately low staff numbers mean that the team and volunteers assistance is essential to help support the children's education. Volunteers in India support the local schools and child care centres as well as helping to encouraging increased school participation through the new community outreach project.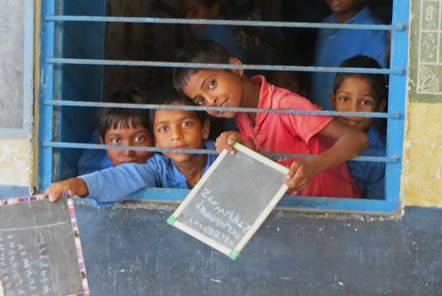 If you would like to support the new community outreach project then you can join our Child Care, Community Education or Building projects in India.
Back