A new play area for the children in India
Charity News / 28 October 2016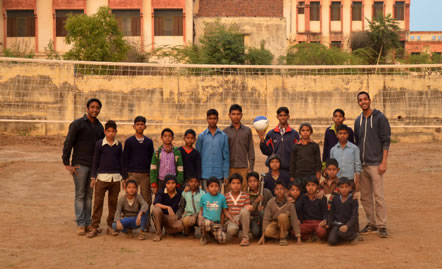 Using donations from Pod Charity which were fundraised by past volunteers and charity donations the team in India have been able to build a new playground, for the children at a safe sheltered home for children in the city of Udaipur.
Before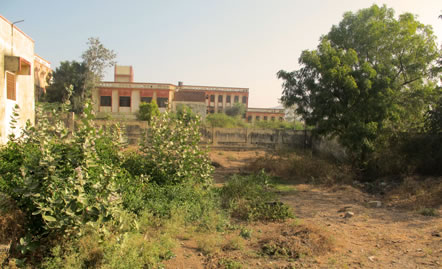 During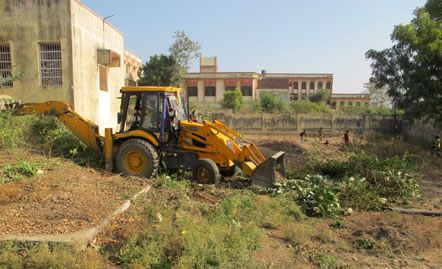 The children can now play safely outside their home as the land which was once abandoned and overgrown has been cleared, levelled and sports equipment has been installed which means that the children can enjoy sports and games in the evening and weekends. The children now enjoy playing football, basketball, as well as the nation's favourite game- cricket!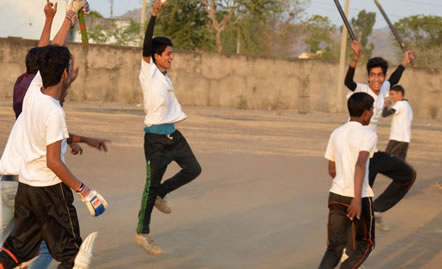 The team in India has donated chairs for the disabled children's school where Pod volunteers run weekly after school activity sessions with the children. The chairs enable the children to more easily participate in their daily lessons.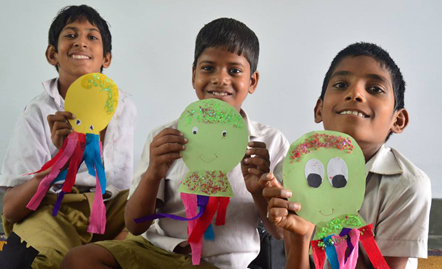 The children in the local community are able to access the free education in primary school but are required to attend lessons in a school uniform and provide their own books and stationary, which unfortunately not all families can afford. A grant from the Pod Charity had funded school uniforms and study material for the most disadvantaged children in the local community.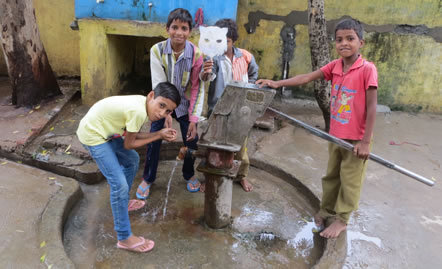 If you would like to donate to support our community projects in India please visit:
Virgin Money Giving - Pod Charity
If you would like join our volunteer placements in India please see the project pages for more details on the volunteer role:
Child Care - https://www.podvolunteer.org/projects/child-care-india
Community Education - https://www.podvolunteer.org/projects/community-education-india
Summer Volunteering Camp - https://www.podvolunteer.org/projects/summer-camp-india
Building - https://www.podvolunteer.org/projects/building-india
"Without our volunteers we wouldn't be able to achieve our goals and help those underprivileged communities, as our work completely depends on our volunteers' involvement...together we can provide support to the less privileged people of India to develop the knowledge and skills which will assist them in leading positive and independent lives..."
Ravi, Founder of the community project in India
Back
SHARE THIS ARTICLE...
Share this article with your friends and followers by using the social media buttons below: