A Double Christmas Rescue at the Elephant Care project
Project & Pod News / 29 December 2017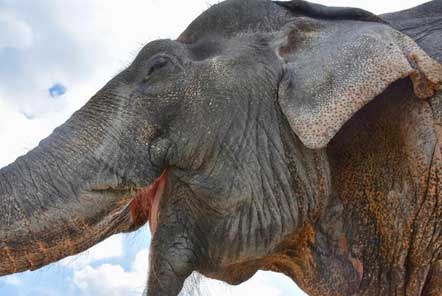 We are thrilled to share some very exciting news from our Elephant Care project in Thailand!
Thong Ma and Poom Puang are two friends recently rescued by our team and have now joined the herd at the sanctuary. You can meet the rest of the elephants at the centre here.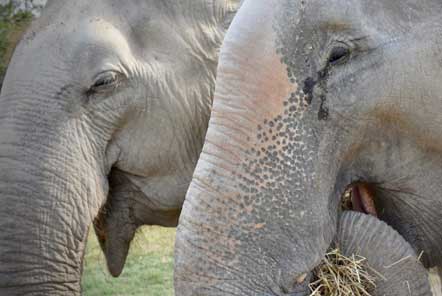 Thong Ma's Rescue
Thong Ma has spent a over 55 years in chains and during the last two years she was sadly confined to a 30cm chain so that visitors could pay to feed her bananas. Prior to this she spent a number of years giving rides to tourists and as a logging elephant.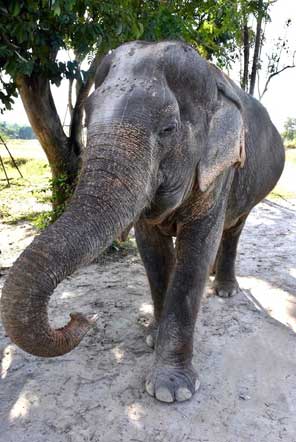 Understandably after years of living in an cruel elephant camp at first she was nervous of her new surroundings at the Elephant Care sanctuary. However, after being given treats of fresh fruit, Thong Ma has started to explore her new home! It will take some time for her to adjust, but the team with the help of our Pod volunteers are determined to make her transition as smooth as possible.
Poom Puang's Rescue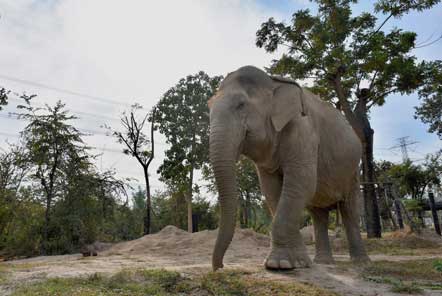 Poom Puang was a friend of Thong Ma at the elephant camp and it was incredible that the team were able to secure her rescue soon after Thong Ma's, following her friend on the 4 hour journey to her new safe home at our Elephant Care centre. It is likely she has spent much of her 45 year life giving rides to tourists at the camp. Poom Puang has also spent decades working in the logging industry, the scars of this are very evident with a particularly deep scar on her trunk.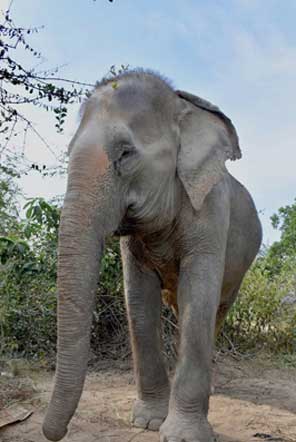 Friends Reunited!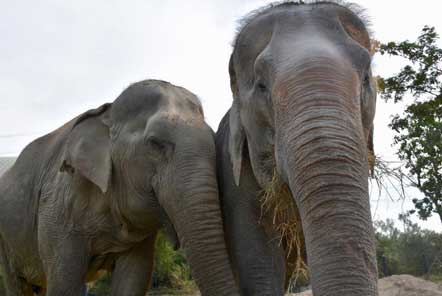 The two rescued elephants were reunited on Christmas Eve after spending some time adjusting to their new home! They will from now on enjoy a happy, relaxing and free retirement at the centre. A huge well done to all the staff and volunteers who were involved in this incredible double rescue!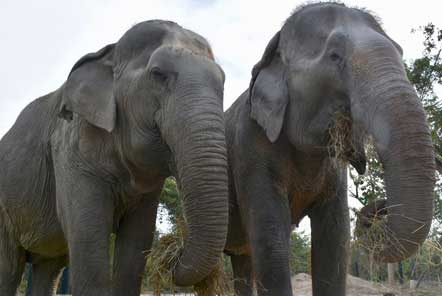 If you would like to help care for the elephants at the sanctuary, please see the following page for more details: www.podvolunteer.org/projects/elephant-sanctuary-thailand/
We look forward to bringing you more updates from the project and new rescues throughout the year!
Back
SHARE THIS ARTICLE...
Share this article with your friends and followers by using the social media buttons below: