2021 - The year of the new African elephant
Project & Pod News / 23 August 2021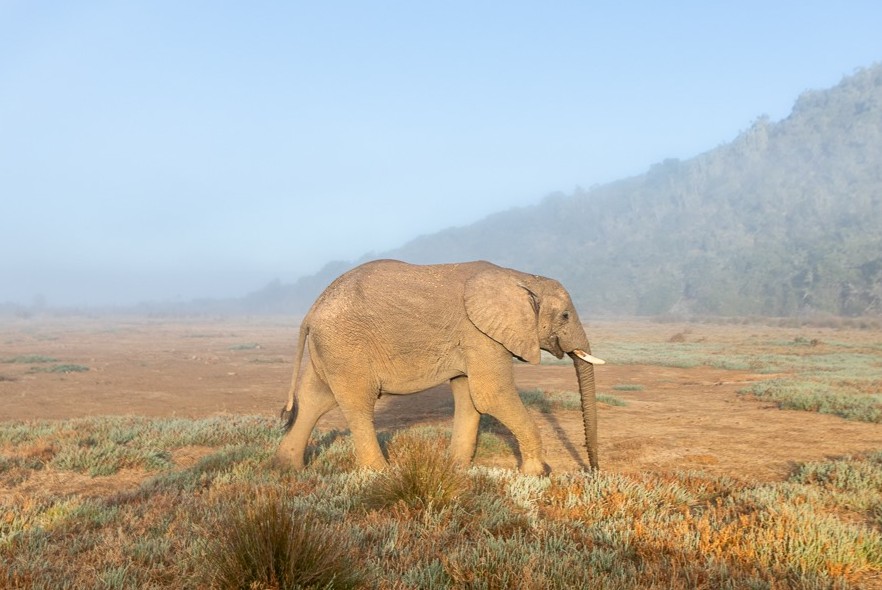 There has been much debate over the years as to whether the elephants found across Africa are all the same species. However, this year the IUCN Red List has classified African elephants as two separate species: the African forest elephant (Loxodonta cyclotis) and the African savannah elephant (Loxodonta africana).
Both species of African elephant are listed as threatened. The forest elephant has seen a drastic population decline of 86% over 31 years causing it now to be listed as critically endangered, whilst the savannah elephant has seen a population reduction of 60%, leading to it's listing as endangered. New genetic evidence has allowed the two species to be separately classified and as they can now be evalutated separately, it means that the population data can be accurately analysed when looking at the impacts of habitat change, poaching and conservation efforts. The classification by the IUCN will hopefully lead to improved and more specific conservation efforts for both species.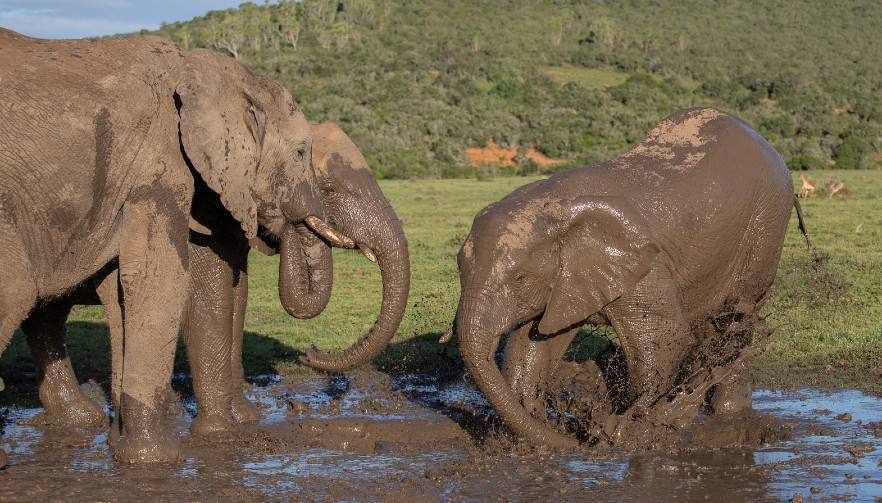 "These two Red List assessments reflect the outcome of the IUCN SSC African Elephant Specialist Group taking a bold, collaborative, evidence based decision to assess the African elephant as two separate species for the first time and understanding the implications and consequences of this shift. The outcome are robust assessments that provide users with the options to focus conservation efforts appropriately for the Critically Endangered forest elephant and the Endangered savanna elephant. It will be essential for IUCN SSC to engage with African range states and other agencies in dealing with the implications of the assessments," said Dr Jon Paul Rodríguez, Chair of the IUCN Species Survival Commission.
Forest elephants are found mainly in the tropical rainforests in Central and West Africa, whilst savannah elephants are found in the open grasslands, bushlands, swamps and deserts of Sub-Saharan Africa. The main physical differences are that the forest elephant have a smaller body size, smaller ears and straighter, downward facing tusks.
Savannah elephants are found at our Elephant Care and Research, Endangered Wildlife Conservation and Big 5 Conservation projects in South Africa.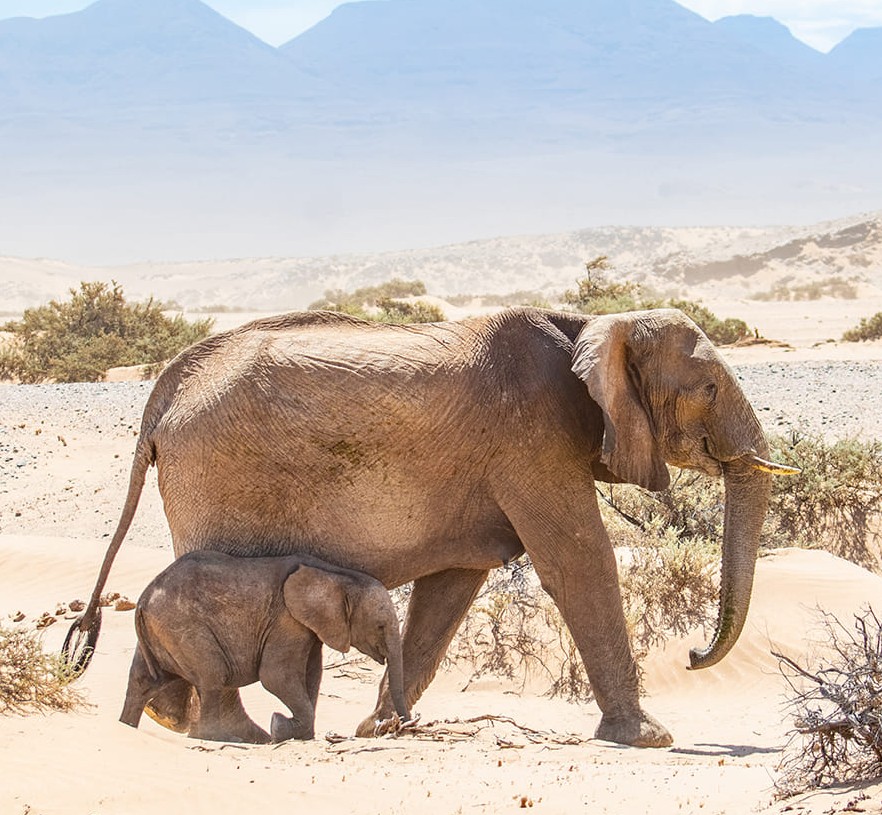 In Namibia our volunteers research the wild savannah elephants which live in the deserts at the Desert Elephant Conservation project. Although these desert elephants are not currently identified as a separate species or sub species from savannah elephants, Namibia's desert-dwelling elephants have specially adapted to their dry, semi-desert environment. They have adapted by having a smaller body mass with proportionally longer legs and seemingly larger feet than other elephants. These physical attributes allow them to cross miles of sand dunes to reach water. It could be the case that in the future these desert elephants may even be able to classified as a separate species.
Back
SHARE THIS ARTICLE...
Share this article with your friends and followers by using the social media buttons below: