You're never too old to volunteer!
Volunteering & Travel Advice / 12 June 2019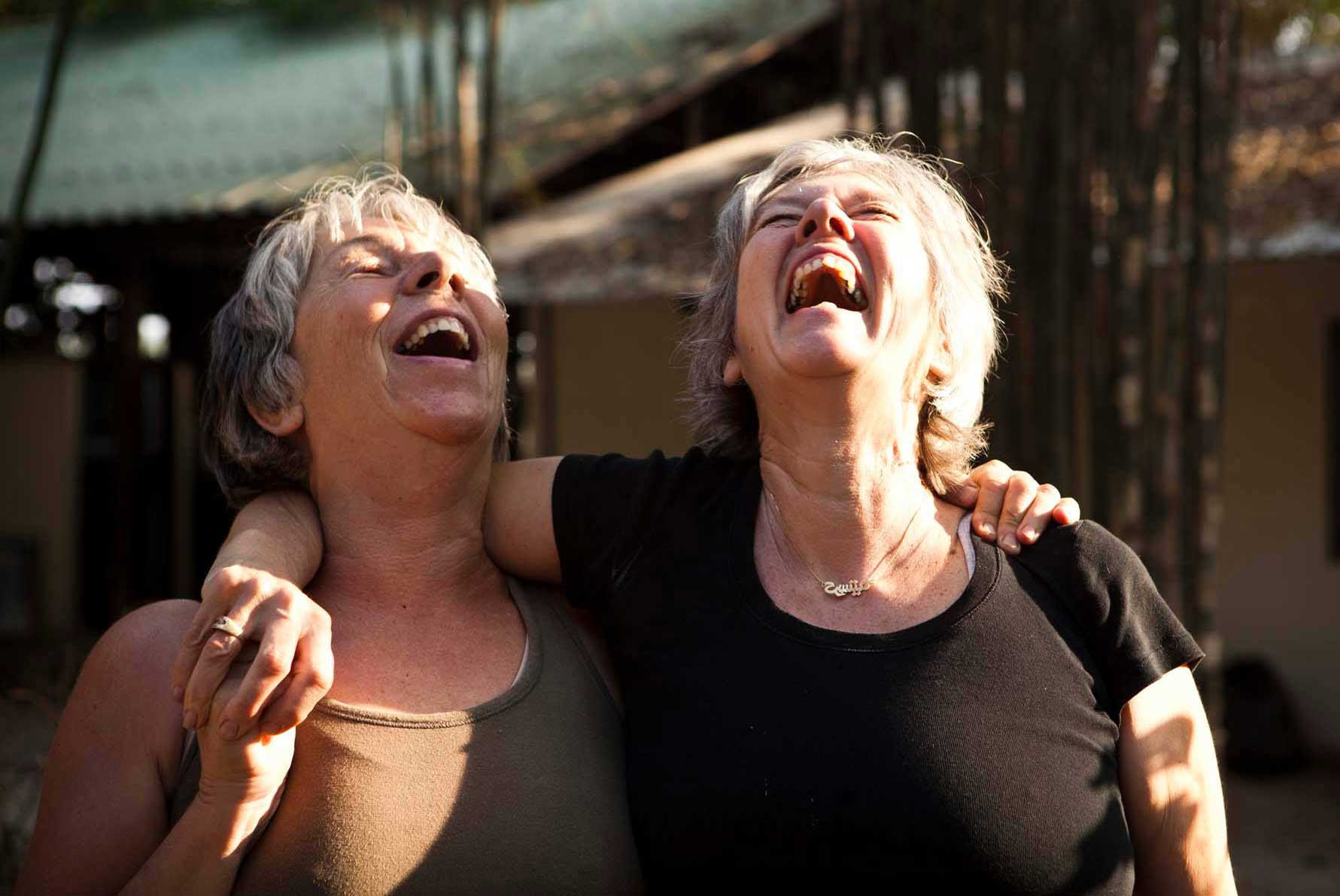 There's a myth that volunteering overseas is just for those fresh out of school, college or university and we often have volunteers getting in touch asking if there are upper age restrictions to joining a volunteer project.
We're here to prove to you that this just isn't the case! At Pod Volunteer, we have volunteers joining our projects from all over the world and of all ages. Volunteering overseas is open to anyone, of any age and we believe that a diverse group of volunteers adds to your overall experience – so why should the young ones have all the fun!
Taking a career break, travelling with your family, or going abroad once you've retired is a fantastic way to see the world whilst giving something back. Perhaps you've always dreamed of working with elephants, or you're keen to challenge yourself by learning a new skill whilst surrounded by other people that are passionate about their work. Whether you've reached retirement or just want to take a more meaningful holiday, there are many opportunities out there for mature volunteers who are looking to do something unique.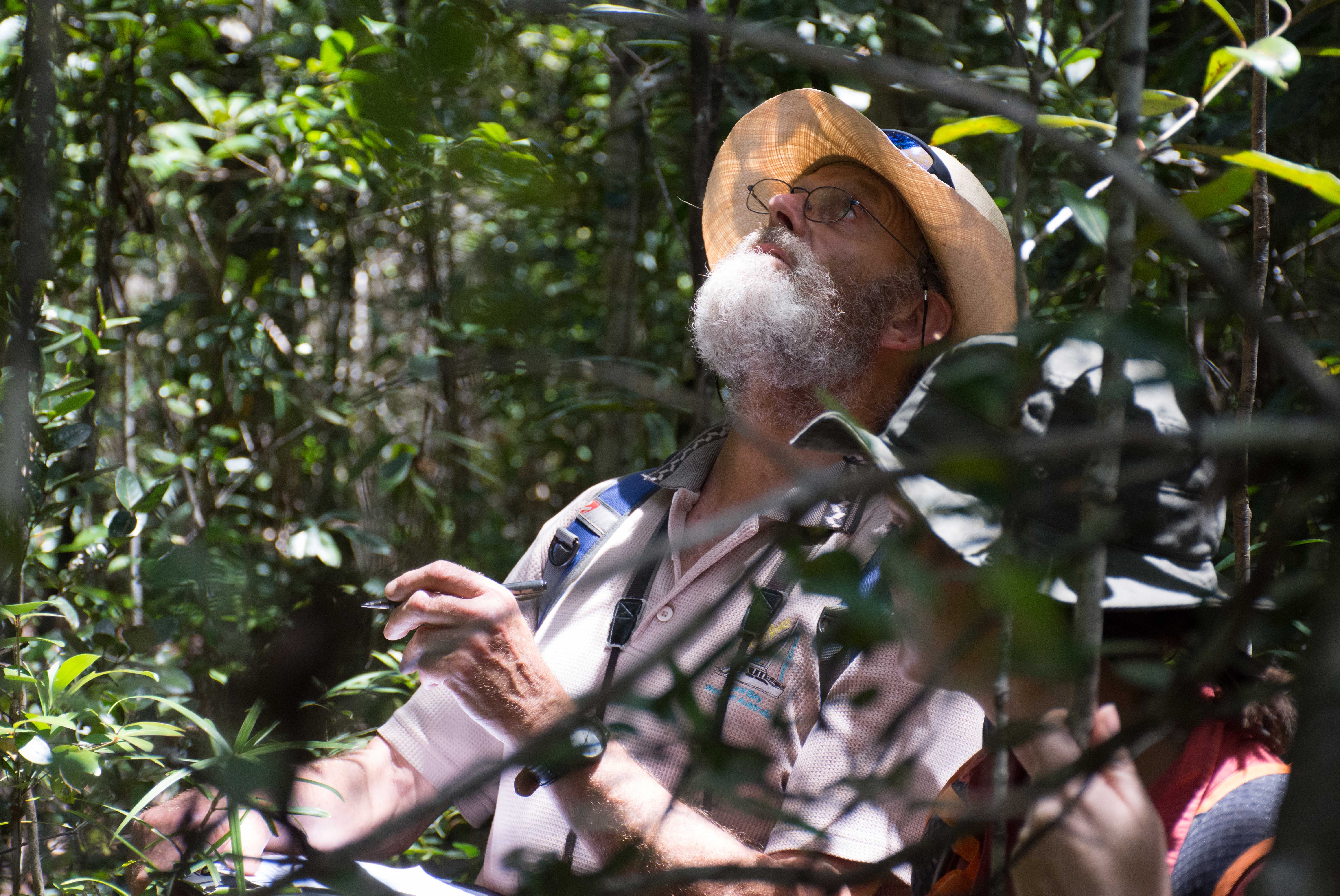 One of the best ways to learn more about whether volunteering overseas is right for you is to find out about others' experiences too. We love hearing about how all our volunteers get on at their placements and are delighted to share the experiences and reviews from some of our older retired volunteers with you here: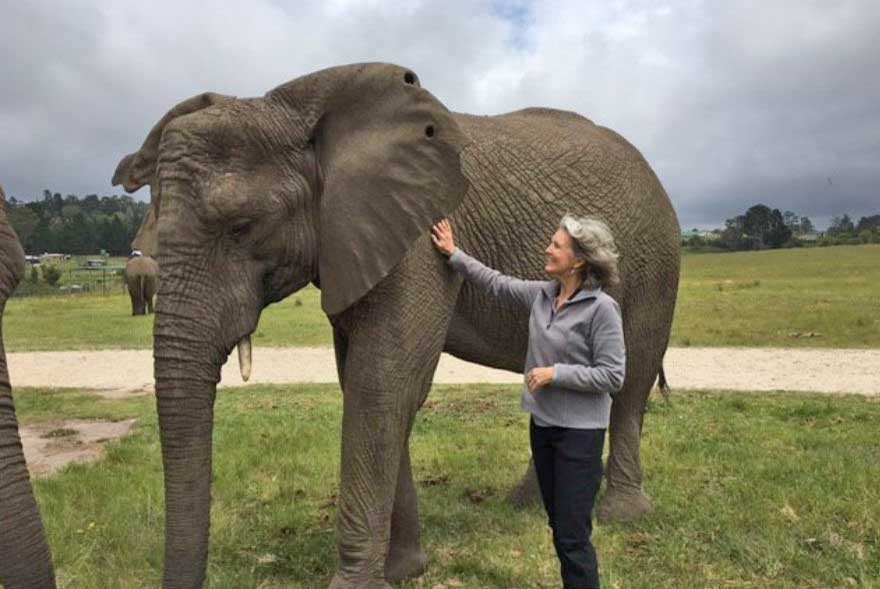 "Volunteering with the elephant research project was a truly wonderful experience. The staff were so supportive as we learned to identify the individual elephants and to record the observation data and while very professional, they were great fun as well - much laughter and good times! The elephants themselves were magnificent creatures and it was a joy to get to know them as individuals.
I don't think any of us volunteers ever tired of watching them and would use our free time on the weekends to go out to the field and just spend time with them. Special treats are when they decide to go swimming or to indulge in a mud bath! The guides are wonderful with the elephants and I so enjoyed watching their relationships.
It was an incredible experience with memories to last a lifetime."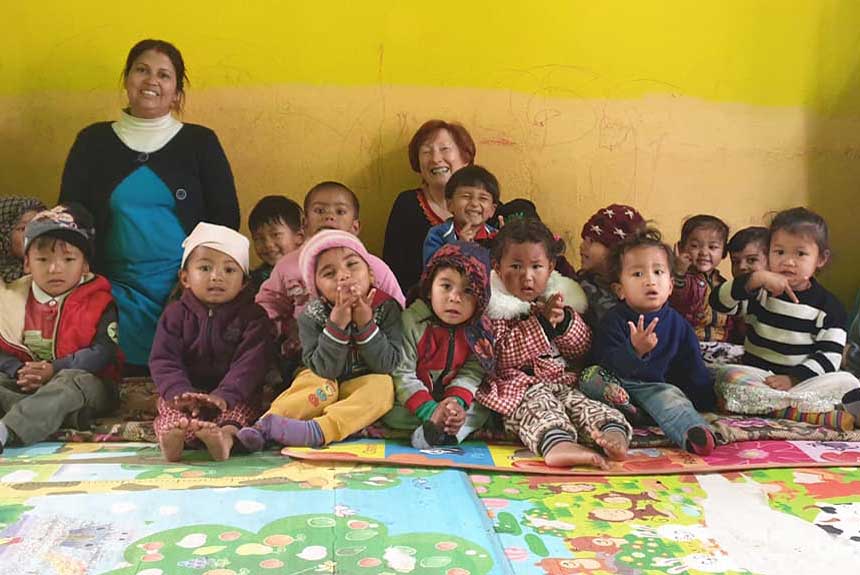 "I spent two weeks helping in a nursery in Pokhara and loved it. There were 17 children in this year's group, all about two and a half (they start school at three). We spent the day with a mix of free play, constructive play (nursery rhymes in Nepalese and English, counting games, colouring, and storytelling) and some direct teaching on a variety of topics such as hygiene and different animals and the way they lived. We danced, sang and enjoyed ourselves. They had a very simple lunch (rice and lentils/ eggs/ bread and milk) and then (the most challenging!) settled them for a sleep.
Pokhara is fascinating with its busy, noisy teeming life in the foreground and the wonderful Annapurna mountain range in the background. Highlights, apart from the children, was the climb to The Stupa (boat across the lake then through the wooded hillside to the beautiful Peace Pagoda) and the early morning trip to Sarangkot to see the sun rise over the mountains.
Don't go expecting to 'give' - go expecting to learn. The Nepalese have a lot to teach us in terms of patience and enjoying life despite physical challenges"

"We volunteered for four weeks in Belize on the Caribbean Conservation project and we had a great variety of experiences, something different every week! Our first week was spent visiting local schools to look at their conservation projects and we helped the children plant trees. After that we were on a mangrove-counting exercise on the cayes and stayed at the Creek base. Then we helped clear a nature trail, identifying trees and birds and creating signs and information for the trail, and finally we took part in a bio-diversity project.
Our host family was delightful and made us very welcome and we spent weekends exploring the town and on trips including kayaking, snorkelling and a visit to Guatemala. All our hopes and expectations were fulfilled, the staff at the project and everywhere were really friendly and helpful.
Despite having no previous conservation experience we were keen to make a real contribution to the work of the teams, and they all made us feel valued and useful. We were constantly doing things we had never done before, and were busy all the time, but this was what we hoped for!"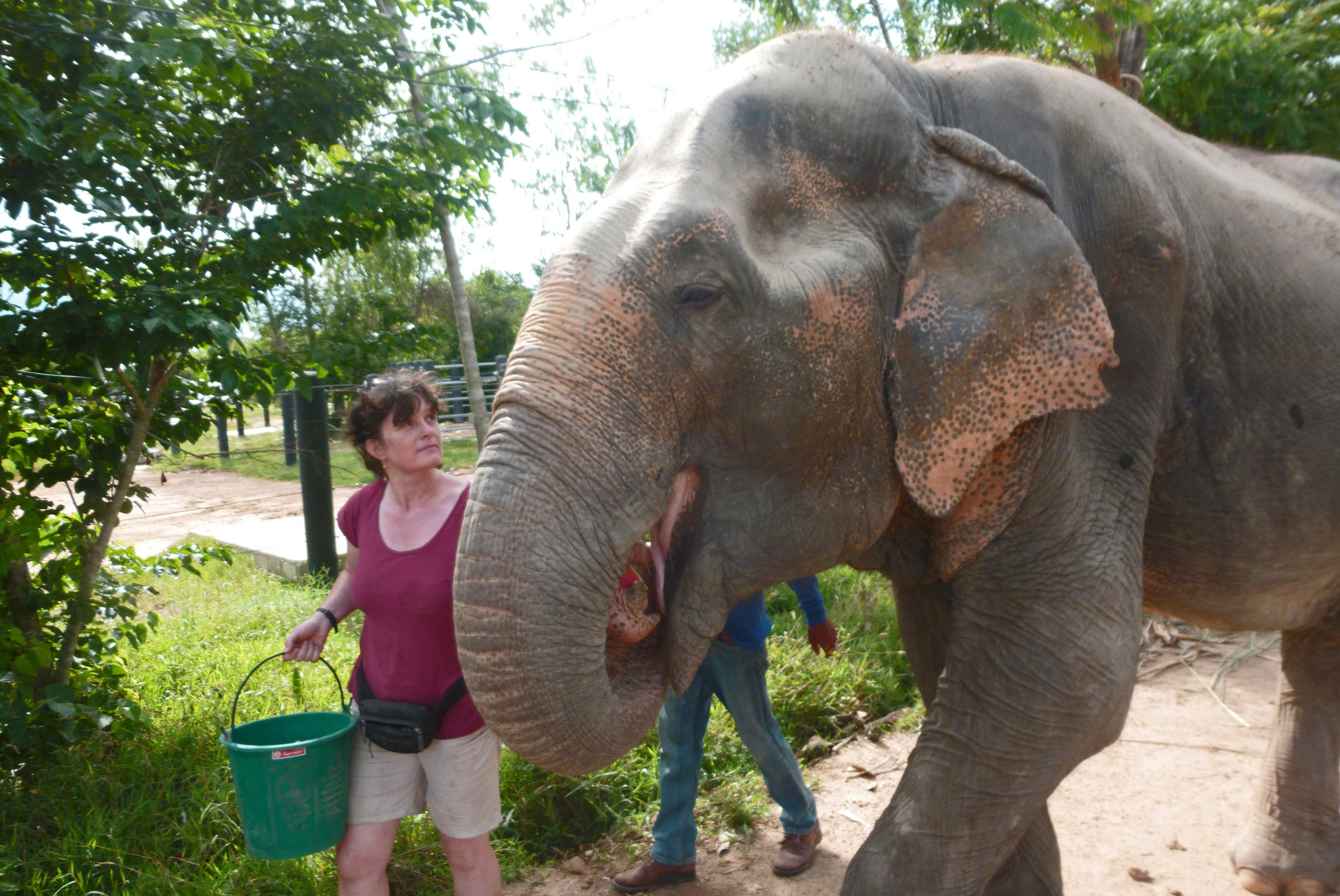 "I worked for 2 weeks with the Elephant Care Project in Thailand and loved every minute of it. You get dirty, tired, wet and very thirsty...but each moment of hardship was outweighed by a million of privileged, treasured moments, up close and caring for the elephants. Feeding, washing and walking with them....and being allowed to and able to be so close was just a life-changing and truly amazing experience!
It's the best thing you will ever do! I am 64...nearly 65 and I keep well and fit... Just give your all... enjoy the huge privilege of the work... the delicious food that you never have to cook! You won't ever regret it... and every one of those elephants needs your help… every day!"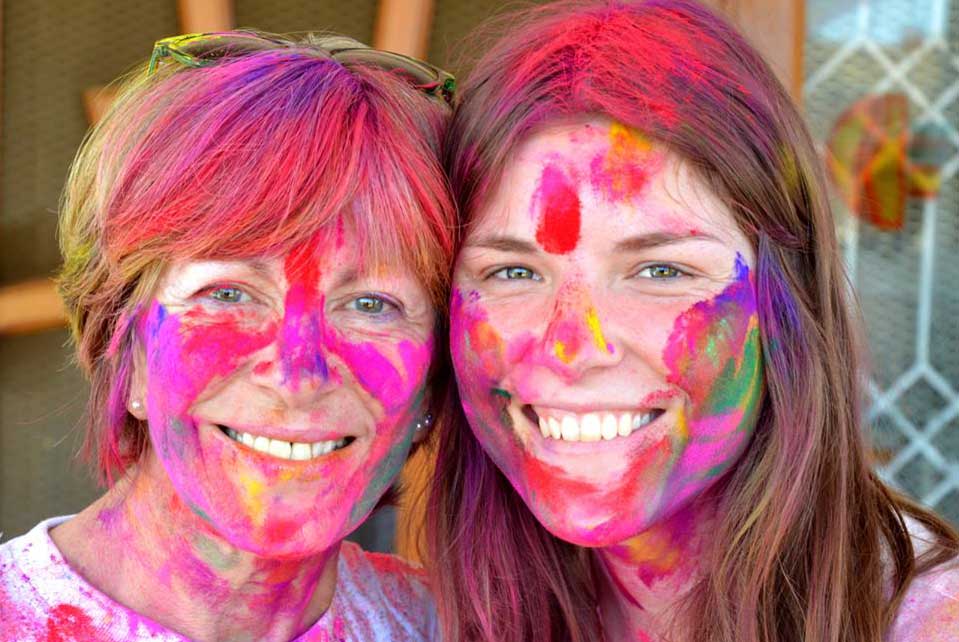 "My time spent volunteering in India exceeded my expectations on so many levels. From working with preschoolers, to doing art projects in a school for the handicapped, to playing board games or Jenga at a community outreach project the volunteer's time and effort was valued and appreciated. Life outside of the classroom also exceeded any preconceived expectation.
For starters the directors in India, Ravi and Gaurav along with Ravi's wife Neha were helpful, welcoming, informative and had clear expectations of the volunteers. Through information sessions, language classes and discussions around the dining table they provided unique insight into life in India. Their dedication to improving the lives of the less fortunate in their country and more specifically in their area is apparent in all they do.
The stunning city of Udaipur was also a big surprise. Located only a few kilometres from our residence in Bedla, Udaipur is absolutely beautiful. The trips led by either Gaurav or Ravi brought us to other sites that were equally stunning. My eyes were opened to the rich history and culture of Rajasthan and India.
The teaching is always the most rewarding. Through teaching and working with children I find we volunteer teachers are privileged to be shown an "inside view" to family life. Go for it.....go for as long as you can.
This was my fifth POD Volunteer placement. I know with POD I will have a support system before going and on the ground in whatever country I select. I also know that my placement will be "legitimate" and my volunteer time will be valued."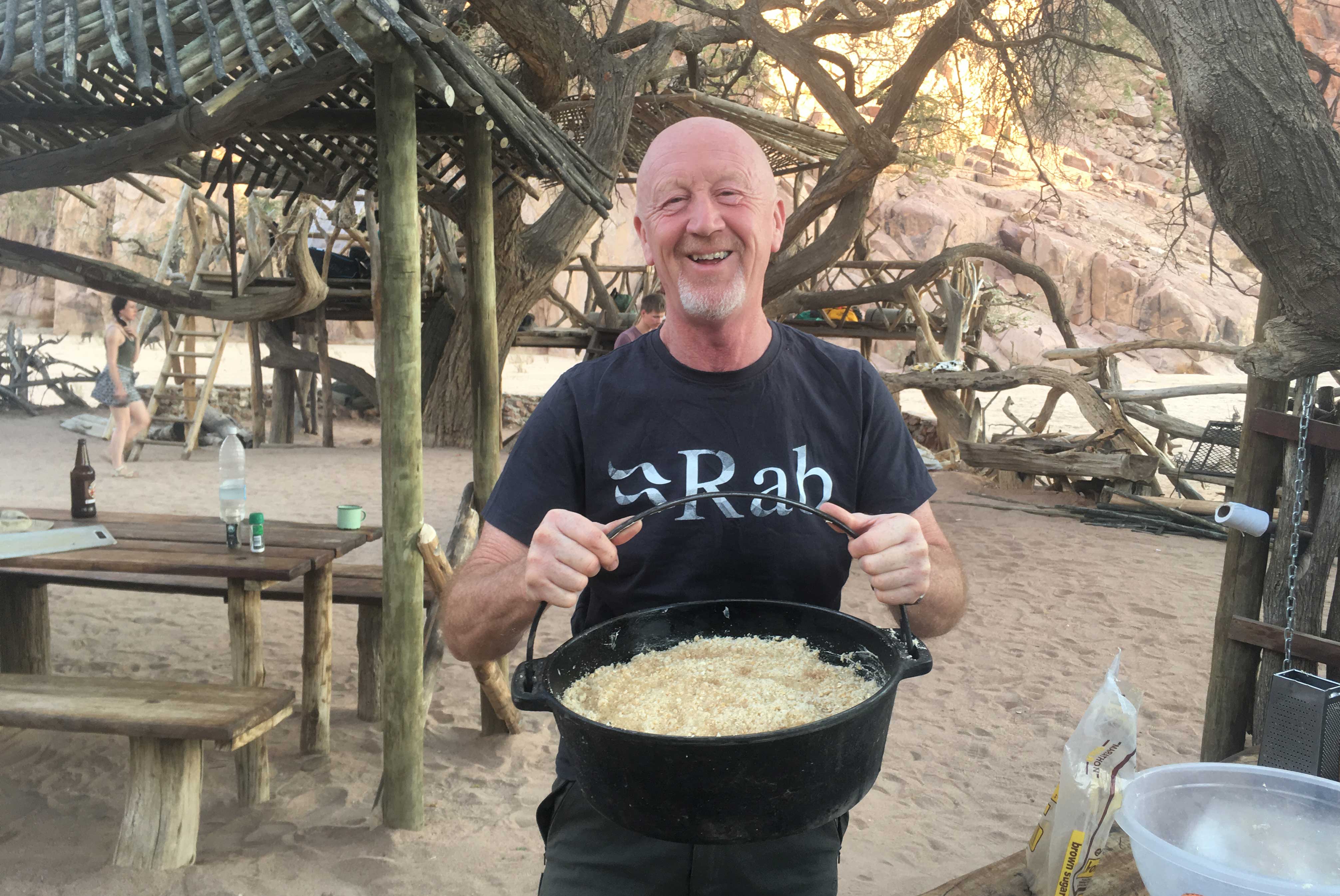 Whether you are retired or simply thinking of volunteering later in your career, there are fantastic volunteering projects that offer a great alternative to a normal holiday.
Throughout your life you've built up a wealth of invaluable life experience and (no doubt) you are a lot smarter then you were back in your teens. You may have gained valuable knowledge and skills which can be transferred to volunteering and will make you an excellent and valuable addition to any volunteering team, whether this is in child care, animal rescue, conservation, building or community work.
There are volunteer projects around the world to suit everybody's interest so dive in and see what takes your interest – To find out how you can start your own volunteer adventure visit our find a project page to pick a project that suits your interests.
You can also find out more about volunteering in retirement here: www.podvolunteer.org/who-volunteers/retired
Back