You're never too old to volunteer!
Volunteering & Travel Advice / 01 October 2014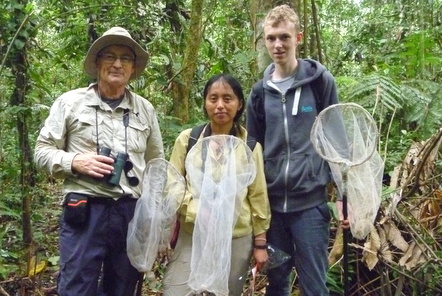 There's a myth that volunteering overseas is just for those fresh out of school, college or university.
We're here to prove to you that this just isn't the case! Volunteering overseas is open to anyone, of any age so why should the young ones have all the fun!
Taking a career break, travelling with your family, or going abroad once you've retired is a fantastic way to see the world whilst giving something back.
Whether you've reached retirement or just want to take a more meaningful holiday, there are many opportunities out there for mature volunteers to do something unique. If you are retired, you will be in the fortunate position of having more free time to commit to a placement. Or, if you only have a few weeks, there are some great short term volunteering projects that are a great alternative to a holiday.
Throughout your life you've built up a wealth of invaluable life experience and (no doubt) you are a lot smarter then you were back in your teens. You will have gained valuable knowledge on things like child care, conservation, building, community work – these are extremely valuable skills and will make you an excellent addition to any volunteering team.
There are volunteer projects around the world to suit everybody's interest so dive in and see what takes your interest – To find out how you can start your own volunteer adventure visit our find a project page to pick a project that suits your interests.
Back
SHARE THIS ARTICLE...
Share this article with your friends and followers by using the social media buttons below: