What is happening during lockdown at the Desert Elephant Conservation project in Namibia!
Project & Pod News / 18 August 2020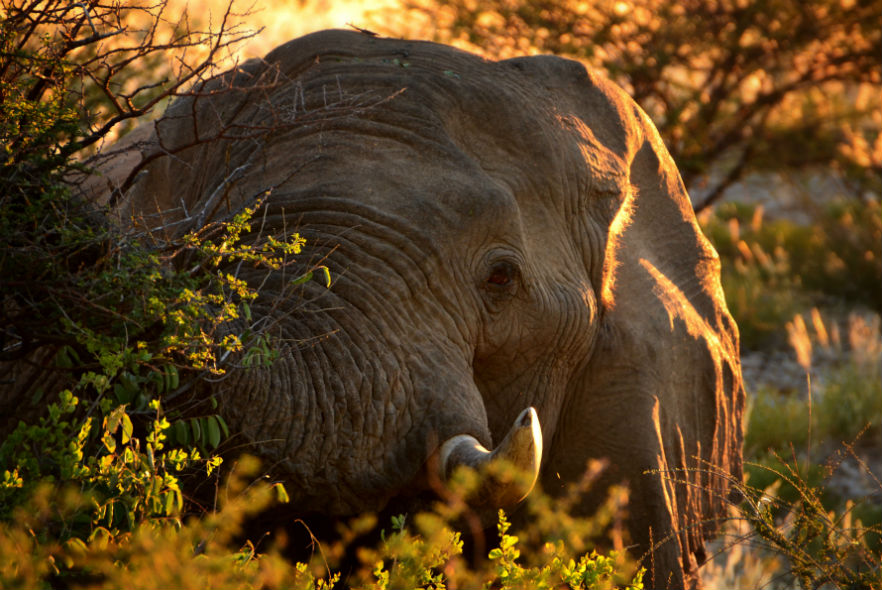 There may be currently a lockdown in Namibia, but that does not mean efforts have slowed down at the project. In fact the team are busier than ever without the assistance of volunteers!
We are pleased to share some of the exciting work the team have been up to over the last few months…
Following the herd eastward
The conservation team have continued to track and monitor elephants in the desert to ensure they are able to continue protecting the herds. The team were surprised when one herd ventured further east than they would normally and were found to be exploring a completely new territory. It is presumed the elephants have ventured elsewhere due to the unusually high rainfall in the East – a sensible decision for the herd to head where there is more food and water to bathe in!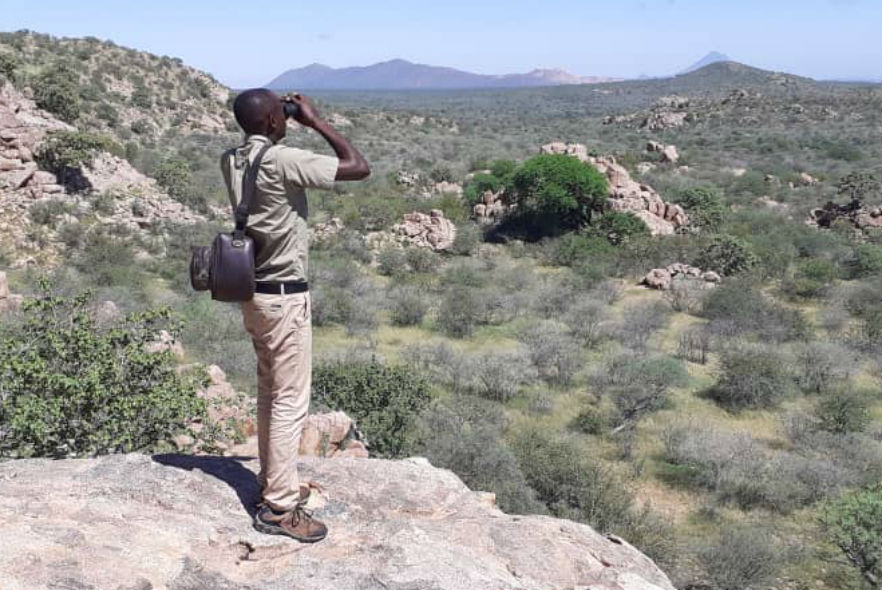 The herd's change in direction does however pose challenges as the project team have not worked as much with communities within this area, meaning the communities may have less patience when elephants break fences and damage their crops. The project has therefore upped their efforts to connect with local farmers and educate the new communities on how to be safe around elephants – to promote a peaceful coexistence between these elephants and their new human neighbours.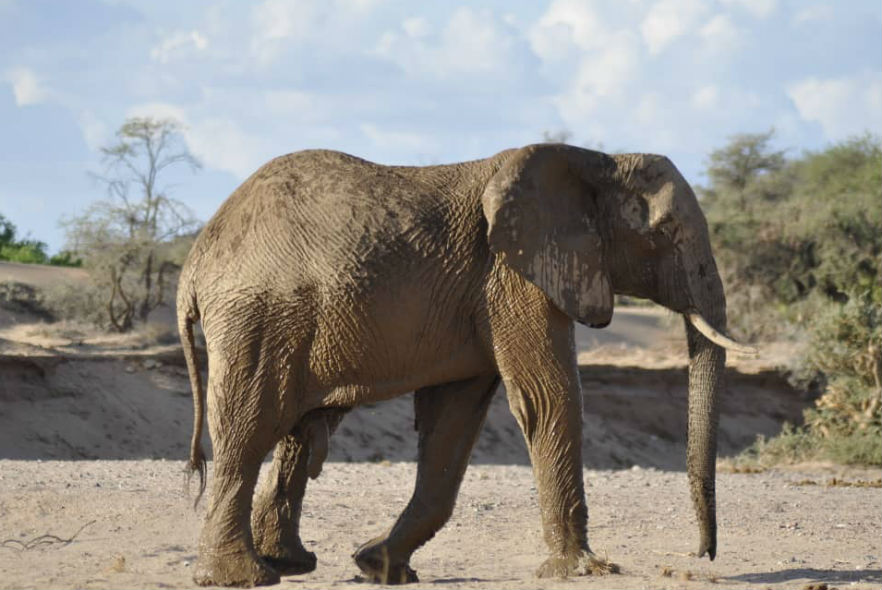 Installing solar-powered water pumps
The team have also been working with local communities installing two new solar-powered water pumps. These replace diesel-power pumps that often spill and are more environmentally hazardous than the solar-powered alternatives. The new pumps are also non-stop – communities, livestock and wildlife are all able to drink water whenever they need to!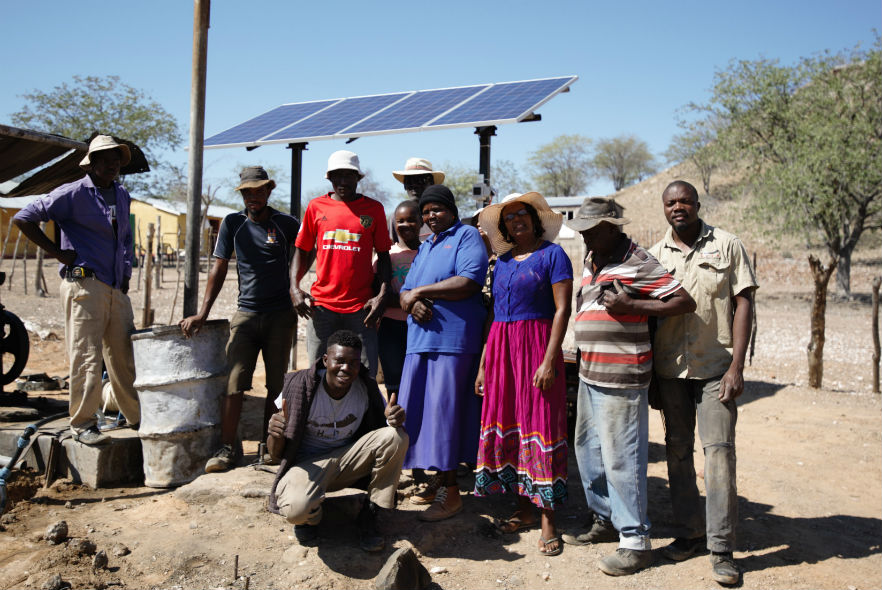 Preparing to welcome back volunteers
Volunteers are an invaluable assistance to the team in developing a greater understanding of these elephant herds by tracking and recording data on them, as well encouraging a harmonious relationship between the community and desert elephants. This is achieved by building protective walls around farmer's water points or constructing a separate water point for elephants to use.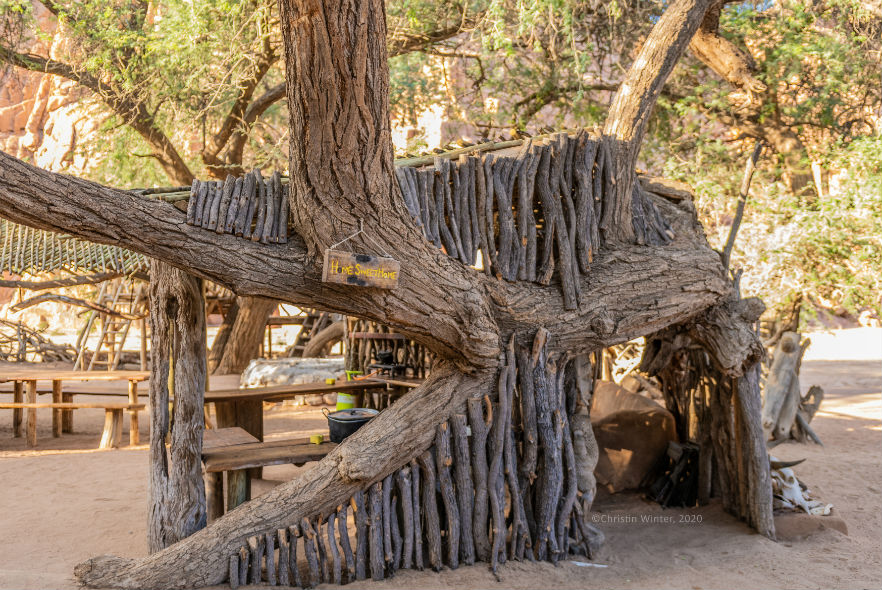 The team are excited to welcome back volunteers when they are able to and have taken time during this period to renovate the volunteer base camp ready for their return. Camping with fellow volunteers under the stars is what many consider a memorable part of volunteering at this project and their experience will be enhanced by the fantastic upgrade to the camp!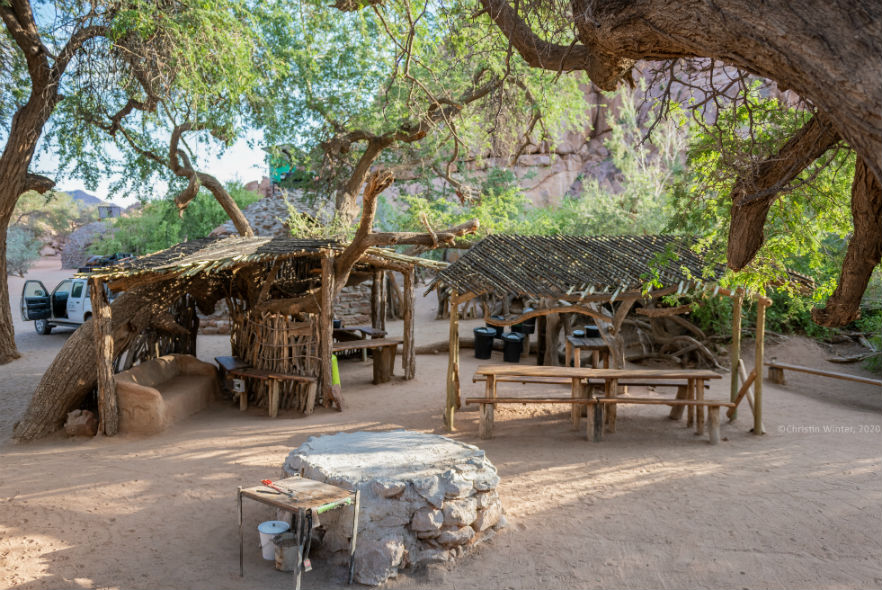 If you would like to learn more about what volunteers get up to at this project, you can read more here.
Back
SHARE THIS ARTICLE...
Share this article with your friends and followers by using the social media buttons below: