The Pod Team are running for charity!
Charity News / 24 August 2016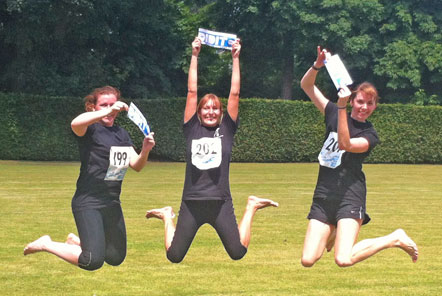 Alex, Ellie, Gemma, Mike from the Pod team, plus our friends and family are taking part in this year's Cheltenham Half Marathon on Sunday 25th September to raise funds to support the Pod Charity.
If you would like to join us there are still spaces available and we would love to see you there! Just get in touch with Ellie at elli[email protected] and we can send you over more details.
For most of us this will be the first time we have ever challenged ourselves to complete a long race, yet alone complete a half marathon so it's taken a lot hard work and training but we are very excited to be on track for the event!
If you would like to support the Pod Charity and you can sponsor us here.
The Pod Charity supports projects around the world to help to relieving poverty and improving education, health and living conditions in disadvantaged communities, improving care for animals in need and protecting the environment through research and conservation projects.
It will be a long and hard 13 miles (21km) but we are delighted to be able to support the great work of the Pod charity, wish us luck!!
Back