Volunteering for the whole family in Sri Lanka!
Volunteer Experiences / 30 May 2020
Volunteering abroad as a family is an increasingly popular way to explore and have a different experience during the school holidays!
Mags joined our Elephant and Wildlife Conservation project in Sri Lanka with her family and found there was plenty for them all to get involved in. Together they supported the fantastic team on the ground, in their conservation work and in striving to help the local communities and wildlife live peacefully together in stunning Sri Lanka.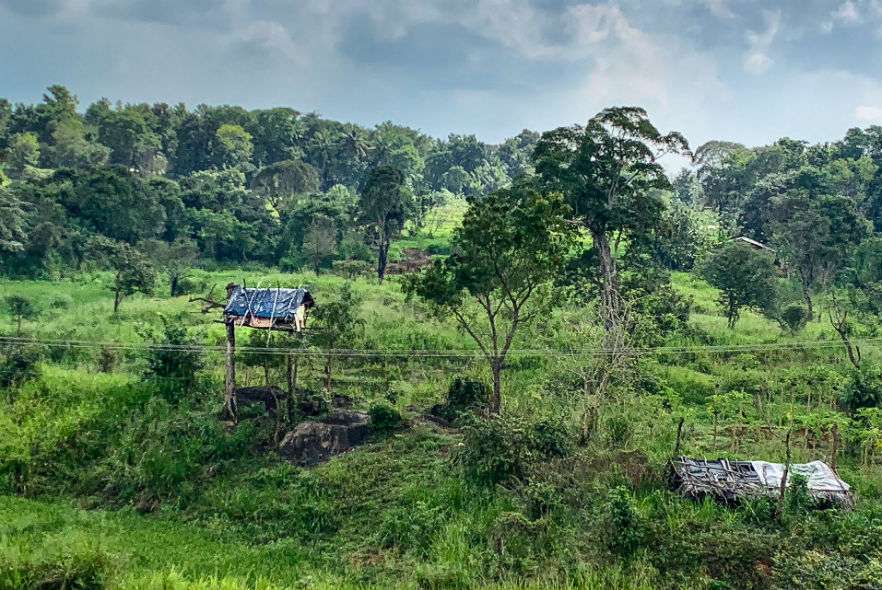 You can get a flavour of what it is like to join this project as a family in the following extract from their blog documenting their experiences. If you are interested in reading more, you can read the full article here.
"...We are volunteering in Sri Lanka, collecting primary data at a macro level for a scientific research wildlife conservation NGO, in the central province of Sri Lanka.
It's February half term and we're on holiday.
Living at the scientific research field centre, a stone's throw from Wasgamuwa National Park, we are part of a team of volunteers collecting data and monitoring wild elephants in the ever present battle to reduce the elephant-human conflict here in Sri Lanka.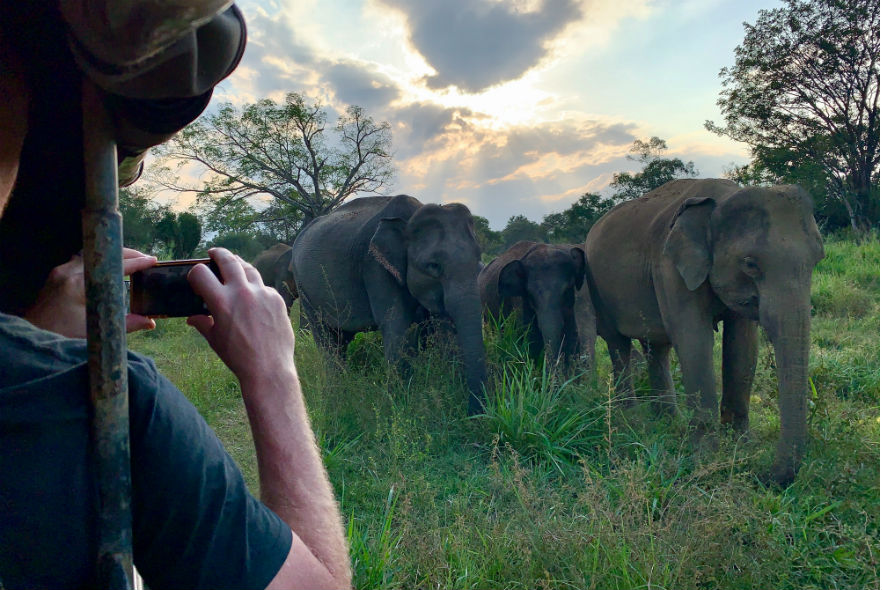 We take turns with the single measuring tape, fastidiously jotting down our measurements onto our clipboard, to reveal the gender and age of each elephant whose deposits we're examining.
Tearing apart the compost-like fibres, we search for tell tale seeds in their diet. Dung analysis is an age old method of studying animal health and dietary habits, with micro analysis capable of even delving into the genetics of each animal.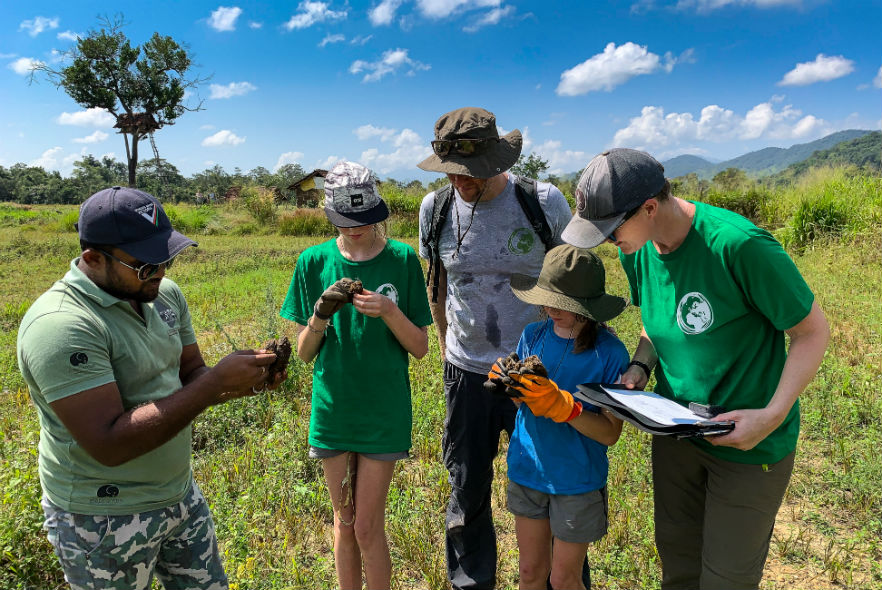 "Our" elephants, it seems have been feasting on a mixture of teak bark, grasses and mimosa (a pink flowering shrub whose leaves magically shrinks back when touched – causing much excitement to our girls).
Also present are tell tale signs of crop raiding – watermelon, rice and aubergine seeds.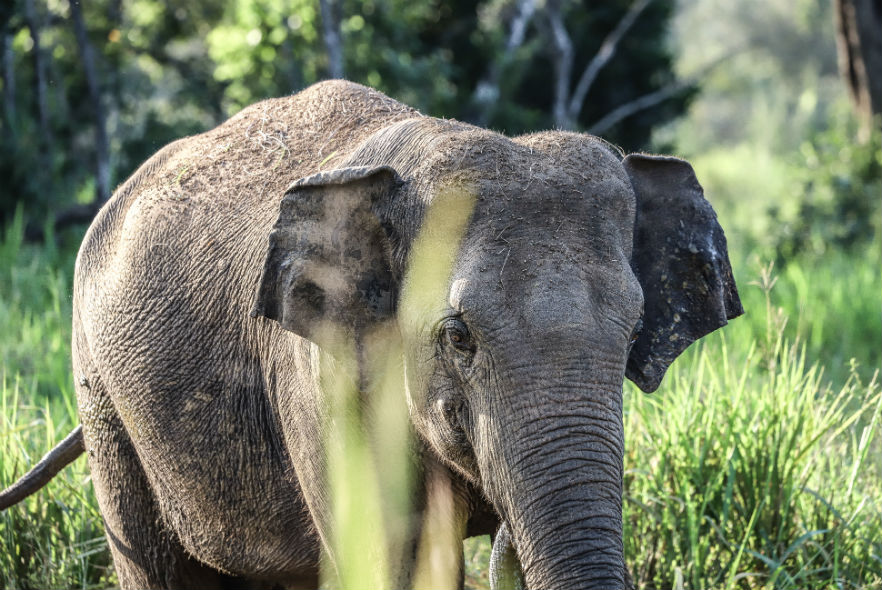 Crop raiding is a habit that causes regular conflict between humans and elephants. Wild elephants irresistibly drawn towards agricultural land at night by the scent of crop and spice plots cause untold damage to crops.
Apparently rice is like chocolate to an elephant … who knew?
Volunteering is a growing trend in adventure travel.
We've embraced it.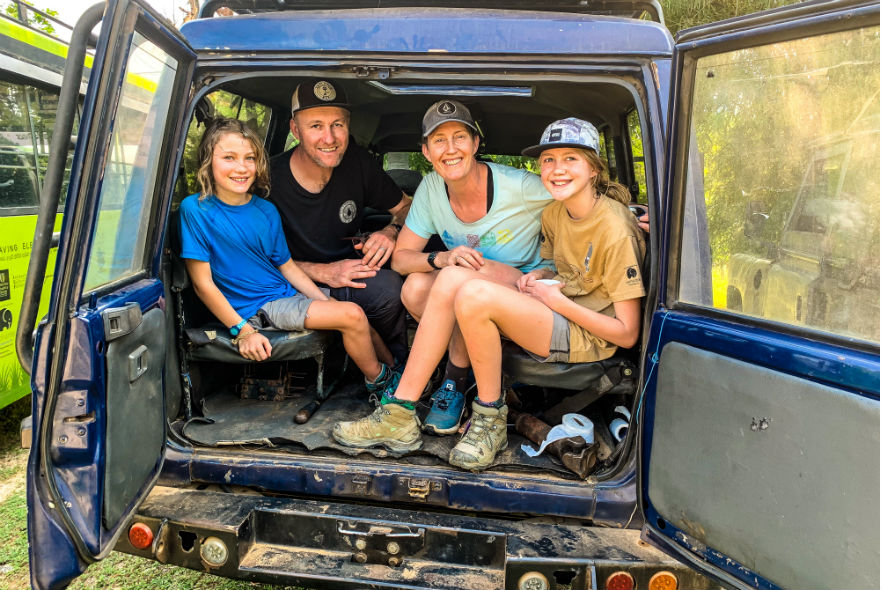 It's the perfect way to discover a country from the inside out and once you've experienced this deeper level of connection, it's difficult to return to a bog standard 'all about me' holiday.
Volunteering in Sri Lanka with Pod Volunteer, on an elephant conservation project gives us the chance to experience wild elephants in a completely different way than merely scheduling a morning safari in one of the jeep satiated national parks.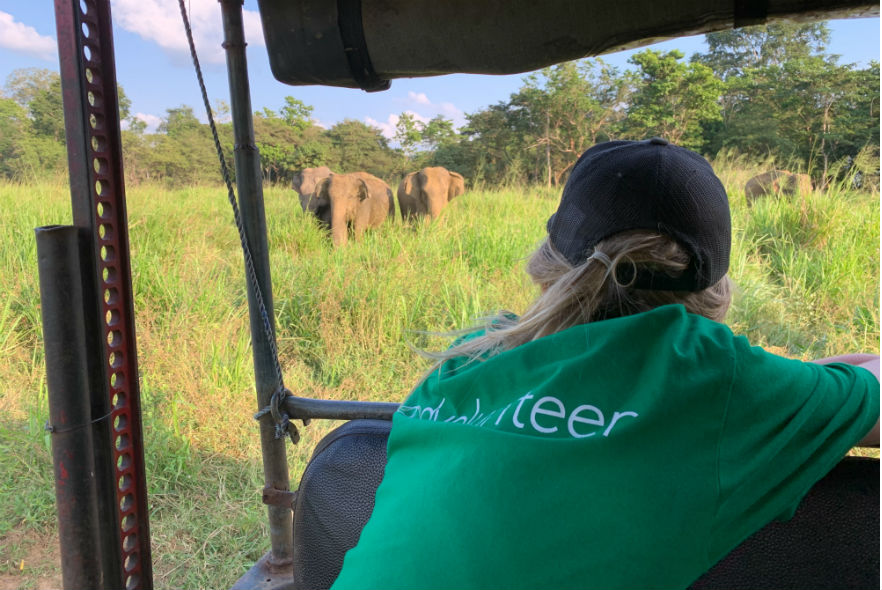 We are impressed so far. The hands on approach, working alongside field staff and ecologists, make this project feel incredibly authentic – something not always guaranteed in this booming volunteering tourism sector, which is unregulated and often unethical..."
Mags has also created a fantastic video of her family's time at the project:
If you too would like to volunteer with your family, we have hand-picked a range projects that are great options for families to consider and where they are able to offer a valuable contribution to the project's on-going work. We also offer a £100 discount for every volunteer who is under 18 at the time of joining, and for some projects we even offer special family pricing.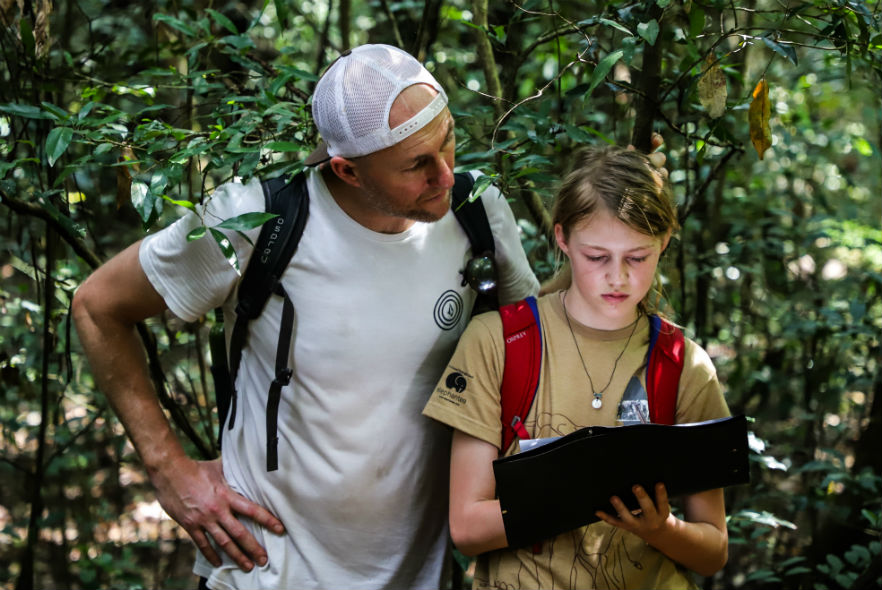 You can find out more on the options available for your family at: https://www.podvolunteer.org/who-volunteers/families
For more information on how volunteers are able to work alongside the team at this inspirational project and help wild elephants and wildlife conservation in Sri Lanka, see our project page.
We look forward to hearing from you and your family soon!
Back