Volunteering abroad - everyone is at it!
Volunteering & Travel Advice / 23 March 2015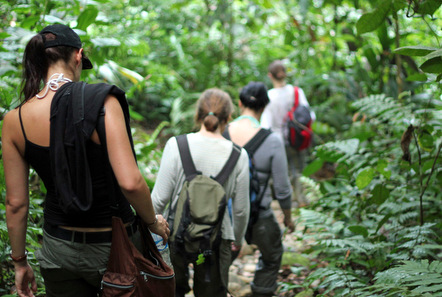 Volunteering is an opportunity open to anyone with everyone having something unique to offer. It was announced this week that Prince Harry will be doing some conservation voluntary in Africa in the near future. This got us thinking about the other famous faces that have volunteered abroad…
Prince William
Harry is clearly following in his brother's footsteps as on his gap year, Prince William volunteered in a ten week programme in Southern Chile where he taught English and worked with others to construct a school.
Angelina Jolie and Brad Pitt
Anyone who is up to date on world affairs will be well aware of the work undertaken by Angelina Jolie and Brad Pitt. Angelina Jolie is a UN Goodwill Ambassador and has worked continually for the prevention of sex crimes being used as a weapon in war. Aside from this thought, she has done much, less high profile volunteering such as working with street children in Cambodia and Sierra Leone. Brad Pitt is one of the founders of an organisation, Not On Our Watch, (along with George Clooney, Don Cheadle, Matt Damon, David Pressman and Jerry Weintraub), designed to tackle and prevent genocide from occouring.
Ben Affleck
Whilst taking time out form his busy life as a movie actor, Ben found time to volunteer in the Eastern Congo with local communities to support victims of sexual violence and to help to improve healthcare.
George Clooney
As well as being one of the cofounders of Not On Our Watch, George Clooney has volunteered and worked as an activist in Sudan to promote peace and education in the region.
Hilary Swank
Known for her work in the film industry, Hilary Swank took herself completely out of her comfort zone to volunteer in Northern India, in a village called Palampur. She spent a lot of time working in an orphanage there working with the children, teaching them English.
Benedict Cumberbatch
Prior to appearing on our screens as Sherlock, Benedict Cumberbatch was volunteering in Tibet. He spent a year teaching English at a Tibetan Monestary, and has said that he has the most fantastic time, working hard but learning so much.
Bono
It is hard to write an article about celebrities making a difference in the world through volunteering without including Bono. Bono has long been involved in the volunteering field in Africa, donating time and money to many causes primarily aimed at obtaining equality and justice and strengthening democracy.
Volunteering abroad gives you the opportunity to work with other likeminded people with the sole aim of improving the conditions of that particular nation, be it through education, conservation or wildlife work. All of these celebrities, and many more have donated time, money and effort to projects internationally with the hope of bringing about a brighter future.
If you are interested in volunteering abroad, (we can't promise it will be with a celebrity!), please complete our online application
Back