Video: Thailand Elephant Care
Volunteer Experiences / 30 March 2015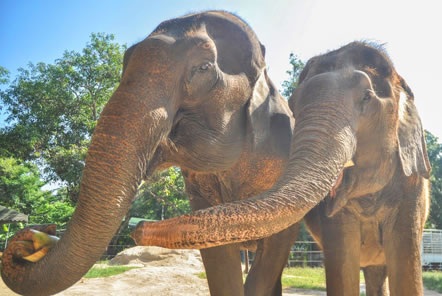 Johnna and Adam volunteered at the Elephant Care project as part of their holiday to Thailand. They created an amazing video of their experience living and working at the centre which they have shared with us!
If you can't see the video above please click here
"Volunteering abroad gives you an opportunity to see how other people in the world live. It makes you appreciate what you have and you learn so much when you are outside your comfort zone. It was a wonderful, unforgettable experience and I wanted to share this video we had made of our time there. Thank you so much for your help and coordinating of this trip of a lifetime!"
- Johnna
If you are interested in volunteering at this project, you can read more about our Elephant Care project in Thailand here.
Back