Video Update: Community projects in Ghana
Volunteer Experiences / 24 August 2016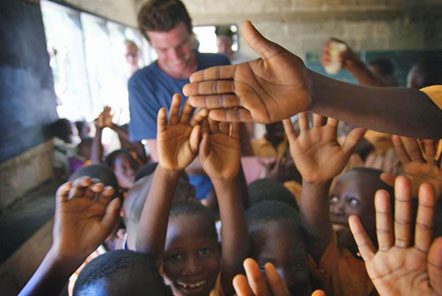 In Ghana we have a variety of amazing roles that volunteers can get involved in including Child Care, Sports Coaching, Building, Teaching and Film and Photopraphy. This great video made by our past volunteer gives you an insight into the valuable work taking place and what volunteers do!
Neil is the Ghana charity Director and looks forward to welcoming more volunteers to support their vital work helping to alleviate poverty and through community initiatives-
"We love our volunteers and the community welcomes them with open arms! They are a key part of the charity and the team in Ghana. They help the local team assist and reach more communities by giving their time and energy"
You can find out more about our range volunteer opportunities in Ghana which volunteers can join for 1 to 12 weeks here!
Back
SHARE THIS ARTICLE...
Share this article with your friends and followers by using the social media buttons below: