UK business sponsors meals for children in Nepal
Charity News / 22 August 2017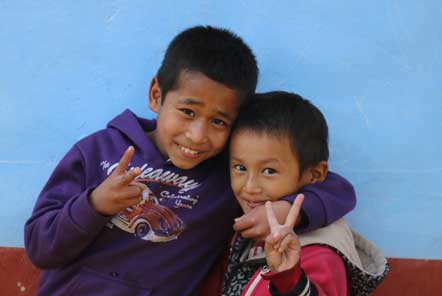 Asha Foundation is a Children's Home located in Pokhara and with the assistance of Outdoor365, Pod Charity provides aid to help the school children supplement their basic diet with meat as well as the rent of their farmland. Outdoor365 is a UK based Outdoor Accessories, Gear & Equipment company who very kindly donate monthly to support the children in Pokhara with meals.
Janice is the Pod Volunteer Charity Manager on the ground in Nepal and she visits the home each week and shares her blog and interview with us here:
Pod Volunteer has been working with Asha Foundation for over 7 years and they send volunteers to Asha every Friday afternoon for about 2 hours to spend time, play games and do different activities with the kids.
In addition to meals supported through Outdoor365 donation, the farmland that Pod Charity provides helps the Children's Home and they are very proud of what they have in their farm and they will happily share what they've grown with you.
Two weeks ago Ella (a Pod Volunteer) and I were given some fried salted corn grown in their farm. Saying no was not quite an option as they were so excited for us to try it so we both did and really enjoyed the tasty corn. Asha Children's Home aims to become self-sufficient with the farm. They even have a cow so the milk tea that they gave us used the milk from their very own pet cow – they were very sweet and the children always remember to ask you if you want sugar in your tea or not , they always put a smile on my face!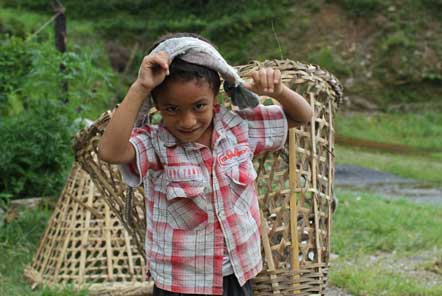 I had a chat with the chairman about what the support from Outdoor365 and Pod Charity support has done for them and here's what he had to say:
"We are very much thankful for the support that Pod and Outdoor365 has been providing which has helped us to remain self-sufficient. When government officials visited the house and saw the cows and the farmland, they told us that they've never seen any Children's Home that has done so well and don't have to rely on others for the basic requirements. Being self-sufficient is incredibly important and was highly regarded by the government. So from the outside it just seems like we're getting to eat good food, on the inside there's much more to having this farmland for the longevity of this orphanage.
So we will always remain very grateful for your support and not just for the farmland but also for the money that you provide us for protein and meat. Words won't be enough to express our gratitude towards you but we are humbled by your support that has done great things for this tiny little home in the outskirts of Pokhara."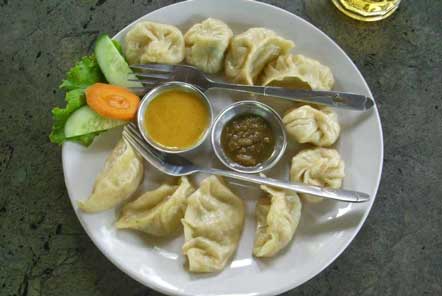 What kind of food do you grow in your farmland?
"We grow all sorts of vegetables in the farmland like luffa gourd, cauliflower, cabbage, spinach, ginger, garlic, you name it, we grow them here (said with a huge smile). The ones we mostly grow is the climber vegetables. And we also grow seasonal crops like corns that we recently harvested and that you tasted too."
Who works in the farm and do they enjoy it?
"The older kids, the caretaker ladies and myself, we all work together in the farm. And kids definitely do enjoy working there and I think it's quite necessary they learn these skills too."
What are the benefits of this farmland?
"The main benefit from the farmland is that we don't have to buy any vegetables. We also get to grow expensive vegetables like ginger and garlic that we use in almost all vegetables we prepare and specially meat. We get all the seasonal vegetables from our farmland and we never have to worry."
Anything you'd want to say to Pod and the business supporters who've been helping you out?
"Me, along with all the kids have benefitted so much from having the food and farmland. They're learning agricultural skills which is getting less and less in our country. This has taught them to learn to be self-sufficient. The kids are learning important skills for life and they are getting good vegetables to eat on a regular basis without having to spend too much money on them."'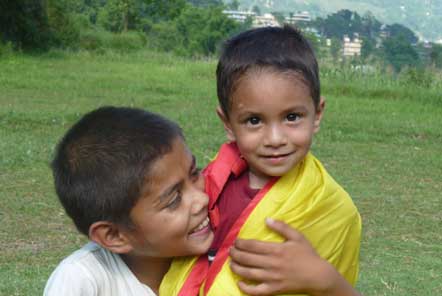 We are very grateful to be supported by the Outdoor365 group behind Multi-tool-store, Swiss-Store, LedLenser-Store, Buck-Store, True Utility, Gerber-Store, Headtorches365 and Farrar-Tanner ecommerce stores.
If you would like to find out more about the amazing work the Pod Charity does or donate, you can visit here for more details.
If you would like to find out about the volunteering opportunities there are in Nepal, please see here.
Back