Top 5 Weird and Wonderful Travel Insurance Claims
Volunteering & Travel Advice / 23 January 2014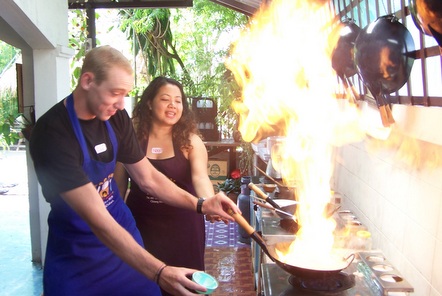 The travel industries top 5 oddest insurance claims!
1. Buried Treasure
Two children on a beach holiday buried their parents' video camera in the sand to prevent it from being stolen whilst they went swimming, but could not remember where. Thankfully, the insurers paid out.
2. Driven to distraction
A young British traveller, distracted by the appearance of a group of women in bikinis, broke his nose when he walked into a bus shelter in Athens. The insurance company paid up for the hospital bills.
3. Monkeying around
A couple on their holiday in Malaysia returned to their lodge to find that monkeys had stolen their clothes and scattered them all across the neighbouring rainforest. Fortunately, their insurance company paid their claim.
4. Coconuts!
The cause of more deaths worldwide per year than sharks - A holidaymaker in Sri Lanka needed hospital treatment after a coconut fell on her head while she was reading in the shade below. Her insurer covered her medical expenses.
5. Jaws!
A pensioner, whose false teeth fell out while he vomited over the side of a cruise ship, put in a claim to his travel insurers for new dentures under "lost baggage". We're unsure of his success!
As odd as these claims are they show that anything can happen when you leave everyday life behind and embark on your foreign adventure.
Good travel insurance is essential. Medical bills in particular can run into thousands of pounds whilst overseas so don't leave yourself exposed to the risks; protect your trip with Banner Travel Insurance.
Banner has worked closely with Pod Volunteer to ensure that our policies are a perfect fit for the activities you're likely to undertake on your adventure, leaving you to worry about having fun and making the most of your experience.
Mark our word, when your false teeth fall overboard on that ferry, you'll be sorry you weren't covered!
Back