Top 10 volunteer projects of 2018
Project & Pod News / 28 December 2018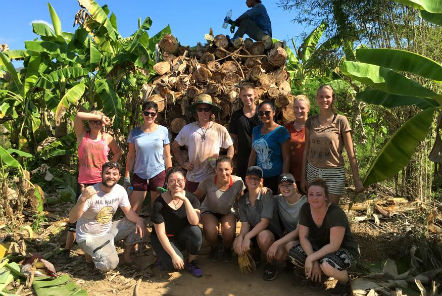 Here are our most popular volunteer placements of 2018. Our volunteers let us know about their experiences joining the projects around the world this year.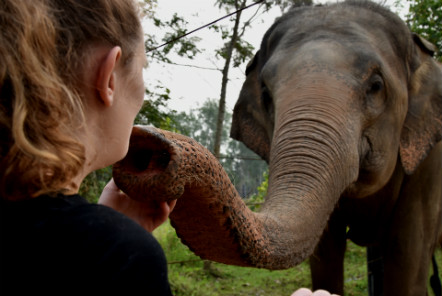 Louise - "I spent three weeks working with the elephants - this was something I had been thinking about doing for 20 years (I am 55) and finally had the opportunity to take time away from work and home to do this. It was a fantastic experience. I have learnt so much about the elephants and other wildlife animals at the project and the problems faced, not just in Thailand, as this is a worldwide issue, with elephants and wildlife animals in captivity. Everyone was friendly and happy to share their knowledge and expertise."
2. Wildlife Rescue in Thailand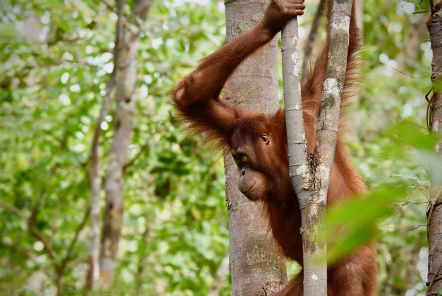 Narelle - "This was my first volunteering experience, first time overseas and first time travelling alone. At the Wildlife Rescue Centre looking after animals such as the macaques, gibbons, lorises, civets, otters, pigs etc. Here we prepared their food, cleaned their enclosures, made them enrichments and participated in 'special projects' which included scrubbing pools. All of these activities helped to ensure that all of the animals are living their best life, with the ultimate goal of releasing them back into the wild. I loved working with all of the animals especially the gibbons as they have great personalities and are a joy to be around. I found the most rewarding thing was knowing how vital the volunteers are and that your help is making sure these animals are living their best life, free from the torture and abuse from humans. It was fantastic to experience how beautiful these creatures are and amazing to meet like-minded friends along the way."
3. Wildlife Rescue in Costa Rica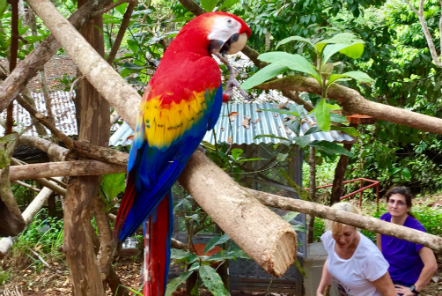 Sara - "Everyone was very helpful at every step of the volunteering placement process. From the day I arrived, I knew I wouldn't want to leave! The staff, interns, and other volunteers were all very nice and welcoming. Working at the sanctuary was very rewarding and helped me learn a lot about wildlife rescue and the native animals of Costa Rica. The location was beautiful; it was a great place to house the sanctuary animals as well as the wild animals in the area. This experience helped me confirm my career path and inspired me to pursue wildlife veterinary medicine. I enjoyed every day at the sanctuary and I found it very difficult to leave."
4. Thailand Marine Conservation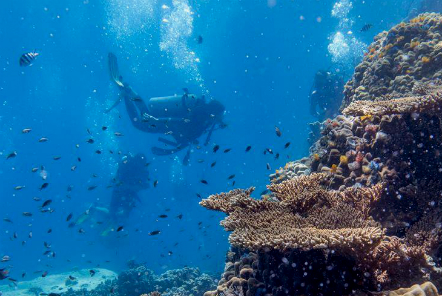 Ailish - "My four weeks on the reef conservation project were some of the most rewarding and inspiring weeks of my life. The team there is absolutely fantastic and you can tell right from the start that they are genuinely passionate about what they do, and this flows onto all of the volunteers there. Our duties varied and including tasks such as attaching coral fragments to the restoration devices, conducting EMP surveys, tending to the baby turtles, and underwater/land clean-ups. I also took the opportunity to complete my Rescue Diver certification whilst I was there, and would recommend it to anyone who is on the project mid-long term. Thanks to Pod for facilitating and supporting such a meaningful volunteering project."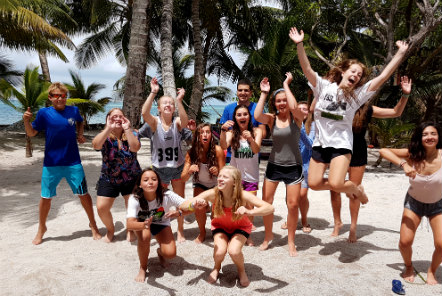 David and family - "Our family had an amazing experience with Reef Conservation project in Belize. Spending 5 days on a remote island with a fun and engaging group of international travellers who were all committed to the conservation of the coral reef and the sport of scuba diving was unforgettable. The island was beautiful; the facilities sparse, but that's exactly as it should be. The experience took me out of my day-to-day life and "off the grid," allowing me to really appreciate the beauty of the water and the reef."
6. South Africa Kruger Conservation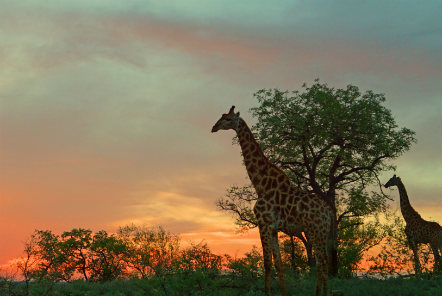 Alejandro –"It was an amazing experience - for me, it was like paradise. You get to enjoy the amazing wildlife whilst helping the local research team. You wake up at 6:00am to watch the sunrise while driving to designated activities – on your way, you will see all sorts of wildlife. You will go out again at the sunset and see even more wildlife! It is pure enjoyment with labour, helping and having fun. The best organisation ever and they have some awesome guides working there. You'll learn so much about nature and culture and have the best time whilst also relaxing at camp, watching hippos and crocodiles from the lounge areas, track seeking in the bush or in transact spotting big mammals."
7. Thailand Dog and Cat Rescue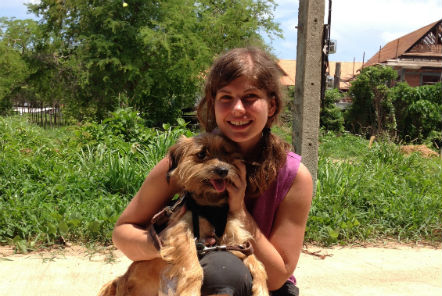 Chelsie – "My experience was honestly amazing. I had never travelled before and never on my own, so this was very daunting for me. However it was the best thing I have ever done. You meet amazing people, volunteers and supervisors, and the reason we are all there in the first place, the cats and dogs. These guys are what the centre is all about and everyone has a huge amount of love for these animals which is shown every single day. The role is not easy, it is very hard work and physically demanding, but absolutely worth every second and I would love to do this all over again!"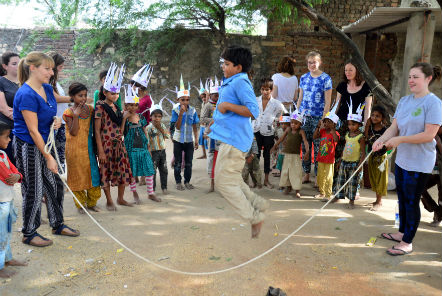 Alessia – "My volunteering experience in India was truly life changing! The kids are absolutely adorable and love to learn. The progress that you see in just a few weeks of teaching them is so rewarding! The Volunteer role is one of a kind and really allows for you to make difference. Along with the volunteering, the local team is amazing. They are accommodating, informative, extremely friendly and fun! Traveling around the local areas is beautiful and the cultural immersion that I experienced is something I will never forget!!
I would recommend this trip to anyone who loves to travel and to help others! I will be doing this again, this has been the single best experience I have ever done! It's rewarding, fun, and life changing!"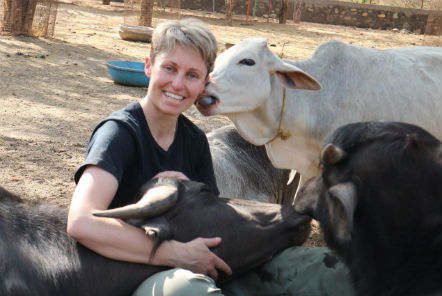 Bel – "I worked at the Animal Rescue project providing assistance to the staff with caring for the animals in their care. Some of the tasks included: calf feeding, clearing out the goat and sheep area, filling up water bowls, and physiotherapy to animals that have sustained limb injuries or who are permanently disabled, mange baths, sitting with poorly dogs for company and comfort, brushing the sheep, and brushing the donkeys.
The staff at the Animal Rescue project are friendly and helpful. They are very busy though and there's lots of work to do with animals brought to the hospital several times a day. This is why volunteering there is so important. I wanted to do a Volunteer 'holiday' which involved working with animals. After doing some research, I was very impressed with POD due to the brilliant reviews from previous volunteers and because they are justifiably an award winning company. I would recommend it to any animal lovers out there considering it!"
10. South Africa Marine Conservation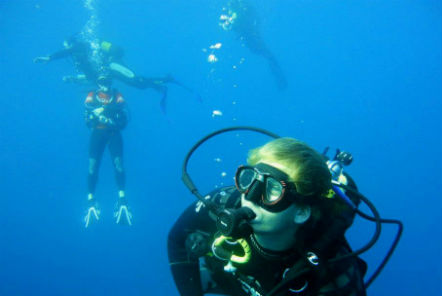 Alex – "The dive sites were amazing and everyone there was always supportive, nice and easy to talk to. On our dives we looked for Potato bass, Turtles and Rays to ID and put into a database. Although trying to find the specific name of the turtle or potato bass could take a while it was always interesting to find out who we saw and how long it had been since their last sighting.
I also really enjoyed the lectures because we learnt so much about Sodwana Bay, coral reefs and other marine environments, and if you had any questions they would always know the answer. This project was an amazing experience that I will never forget"
It's never too early to start planning your next trip, so get in touch and apply so we can help you plan the perfect trip: https://www.podvolunteer.org/apply
Back
SHARE THIS ARTICLE...
Share this article with your friends and followers by using the social media buttons below: