Tinker's journey to being released!
Project & Pod News / 28 October 2020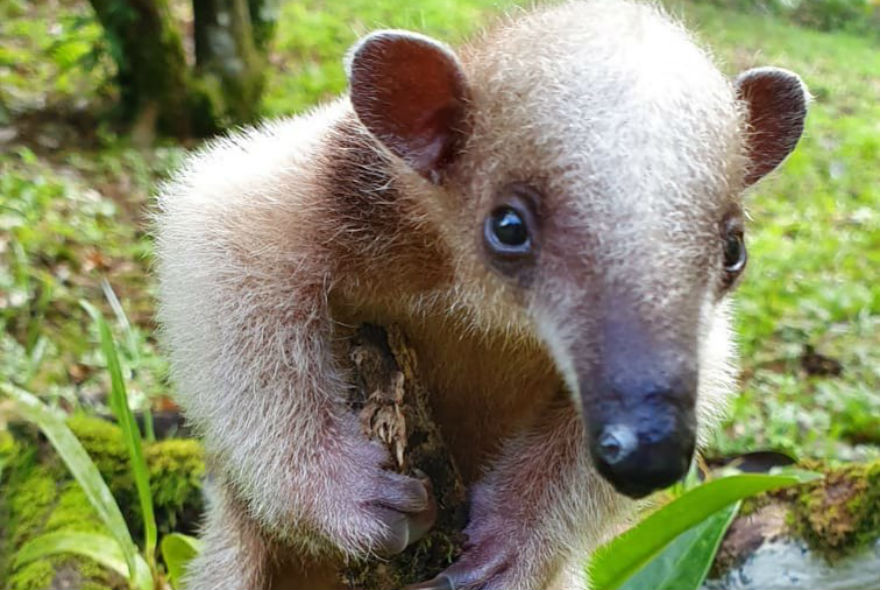 Tinker the tamandua (a species of medium-sized anteater), was rescued by the team at the Wildlife Rescue project in Costa Rica after being found alone back in November 2019 at only a few weeks old. Generally, a young anteater being abandoned by their mother is an indication of the baby being in poor health, but this fortunately wasn't the case for young Tinker.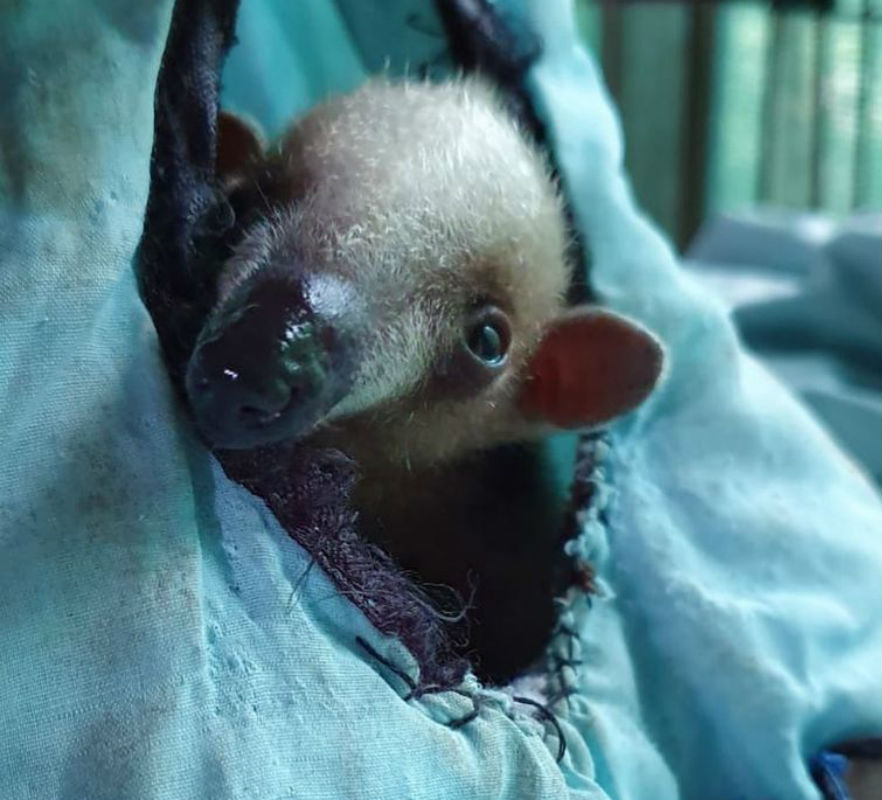 Tiny Tinker was raised by the dedicated team in the nursery and was slowly introduced to food she would be accustomed to in the wild such as termites (it took some convincing for her to try these!).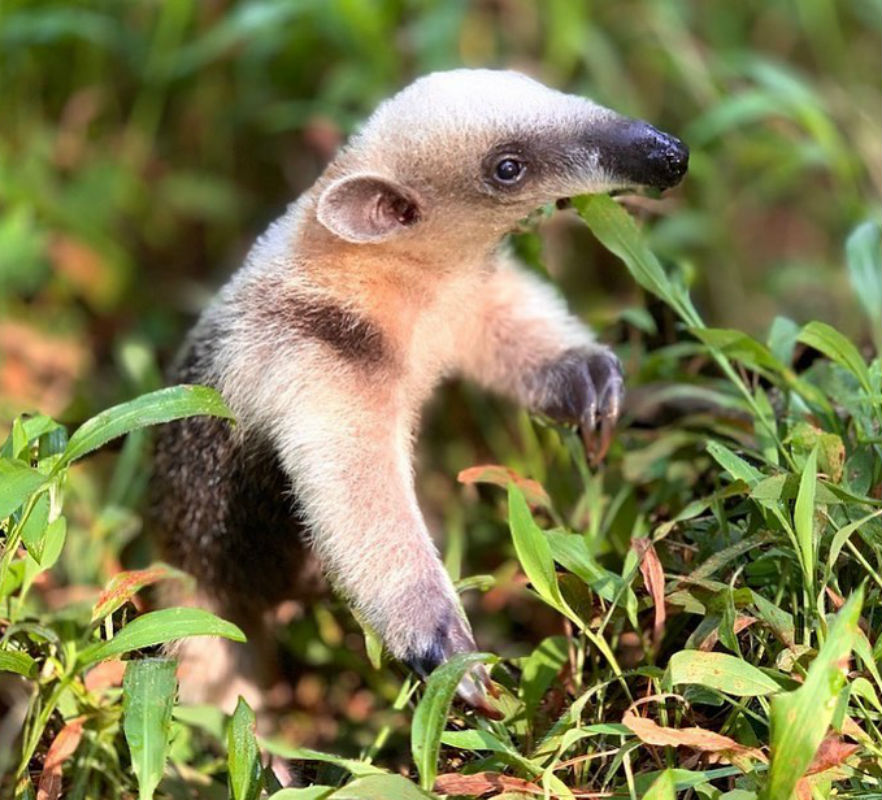 In time Tinker gained confidence in exploring her surroundings and climbing low hanging trees and rapidly grew to a healthy size.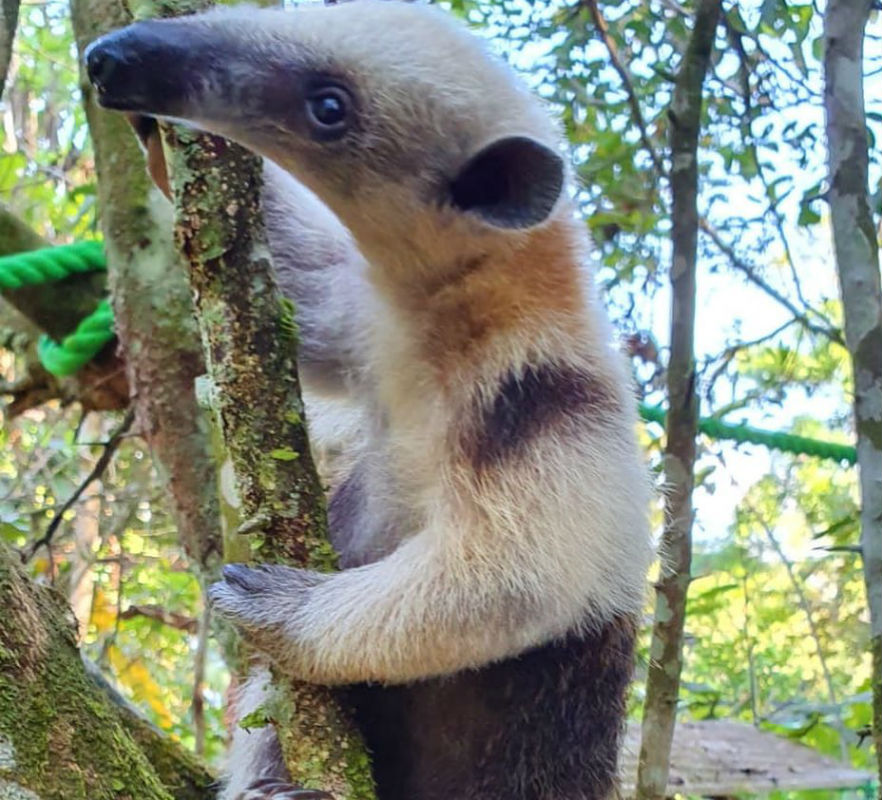 When Tinker was ready, the team introduced her to the pre-release area (known as the 'boot camp'!) for daily forest walks. The purpose of these being to monitor how she interacted with her environment and her general behaviours. Data was collected daily to assist the team's monitoring including activity (behaviour), substrate, weather, height, and posture. In time the team were satisfied that Tinker was expressing natural behaviours, despite not having been taught these by her mother, such as seeking shelter from bad weather and foraging.
In the video below, Tinker shows that she was able to demonstrate a 'defensive stance' as you would expect to see when an anteater encounters a predator in the wild.
Once Tinker reached an ideal weight, she was released into the wild initially with a tracking harness to enable the team to undertake a final assessment of her readiness for a full release. Tinker took to living wild in the rainforest well and travelled so far that it took the team a while to pick up her tracking signal! Tracking Tinker led the team through all kinds of terrain as she climbed high in trees and burrowed underground looking for food. A sure sign Tinker was ready to live independently!
This video shows her slurping a nutritious smoothie before her trial release:
The odds were initially against her, but the team's enthusiasm and dedication helped Tinker on the road to freedom. She is, however, certainly missed as was such a memorable character to all who worked with her.
Tinker's successful release is thanks to the team's tireless efforts to take her through the stages of rehabilitation and release. The team are looking forward to welcoming volunteers back to the sanctuary to assist in caring for animals who sadly cannot be released. This being important as it enables the specialist team to put in the time and focus required to prepare an animal for release. The team captured this amazing footage of her big release:
If you would like to learn as to how you can get involved, you can find out more here, we would love to hear from you!
Back
SHARE THIS ARTICLE...
Share this article with your friends and followers by using the social media buttons below: