The Wonderful World of Wildlife Rescue!
Volunteer Experiences / 20 August 2019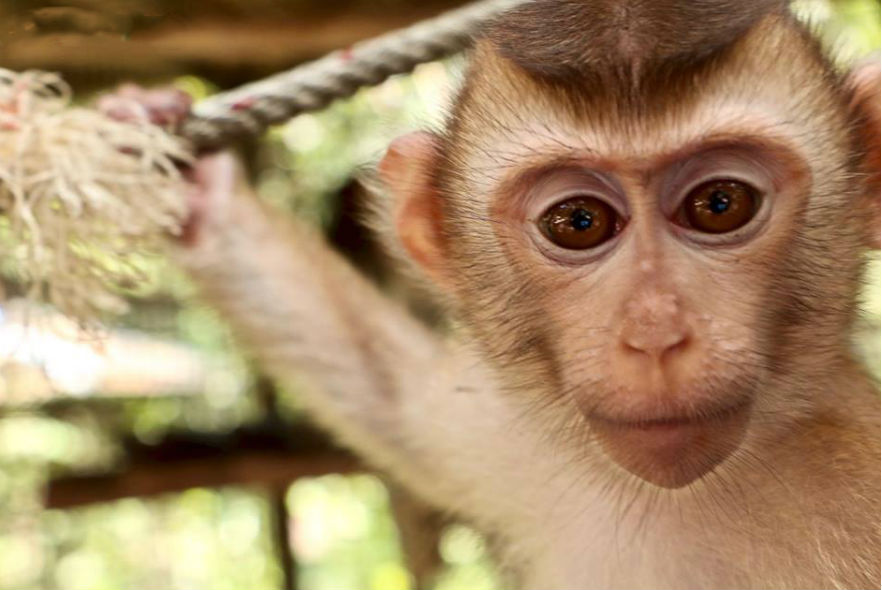 Nestled amongst beautiful temple grounds, our Wildlife Rescue project in Thailand offers animal lovers the amazing opportunity to gain experience in providing care for an incredible array of wildlife - from cheeky macaques to beautiful moon bears!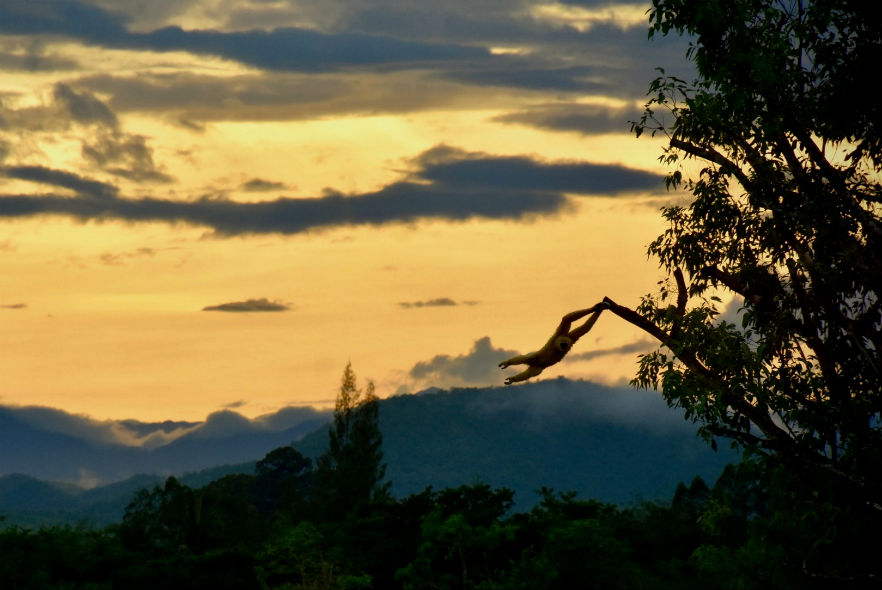 Home to over 650 animals, the Wildlife Rescue project seeks to rescue and rehabilitate animals who have been rescued from poor living conditions, saved from the illegal wildlife trade, the pet industry, the tourism and entertainment industry, or directly from the wild, where they may have been victims of road traffic accidents, dog attacks or other human caused accidents. The centre has created enclosures for the animals which are as close to their natural environment as possible with the ultimate aim of releasing them back into the wild. Sadly, due to the experiences of many of these animals, this is not always possible so the team strive to ensure they live the rest of their lives happy and healthy!
Due to the high number of animals who rely on the centre as a safe home, volunteers are an integral part of the project. Iona from the Pod Volunteer UK office recently had the opportunity to join the team and learn more about what it takes to look after so many amazing animals!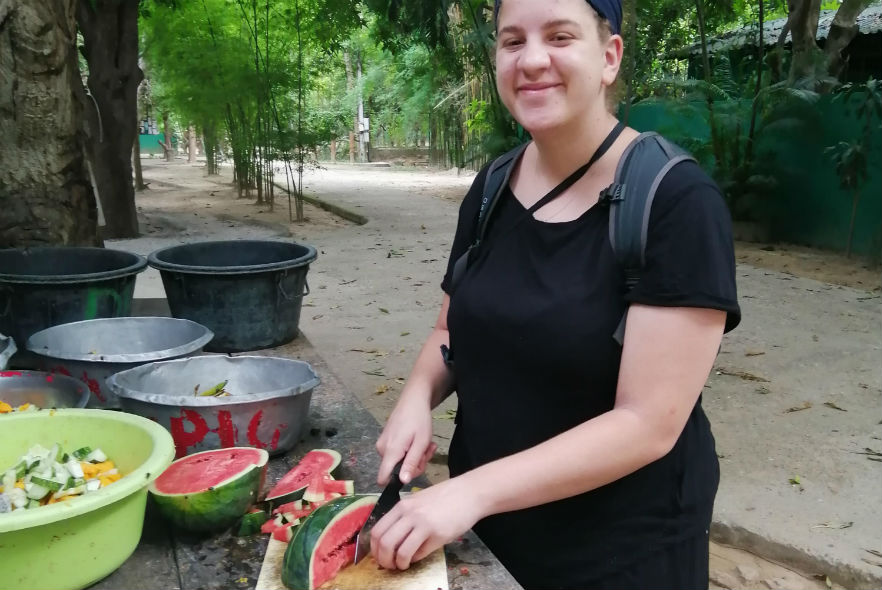 "At our Wildlife Rescue project in Thailand, there is always a flurry of activity at the centre! Each morning, volunteers check which team they have been assigned to – this might be working with the primates, bears, nocturnals or 'other wildlife' which includes iguanas, otters, pigs, a cassowary and many of the animals who are being treated at the vet centre. For volunteers who are with the team for longer than 4 weeks, they will also have the opportunity to help out in the quarantine centre which provides an exciting insight into how the team care for new arrivals. The quarantine team will need to monitor behaviour, create enrichments and adjust food as some of these animals often have not had an appropriate diet throughout their life – one of the macaques lived on fried rice and noodles for most of her life as a family pet!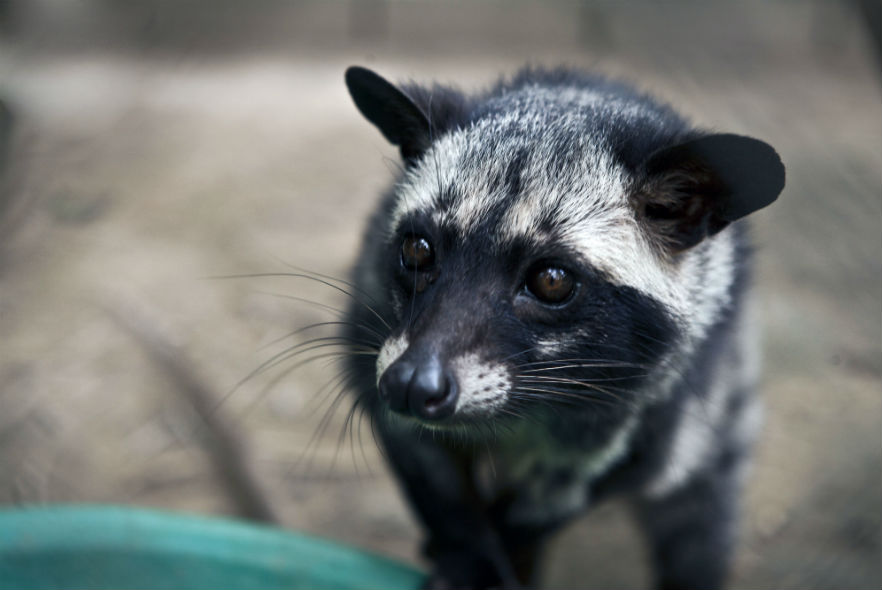 Most days start with a lot of fruit and veg! Wildlife Rescue volunteers will work together to soak, rinse, chop and distribute all the food for each animal around the centre. It can take a few days to get used to the dietary requirements of each animal but everyone works as a team so asking questions is a guarantee.
Once each team has finished this task, it is now time to distribute the food! Often, volunteers will need to scatter feed to prevent the wildlife residents from becoming too lazy and to encourage natural behaviour. For the primate teams working with macaques, it is also important to ensure that food is spread out to allow each macaque the opportunity to eat – there can be pretty intense hierarchies in the macaque world!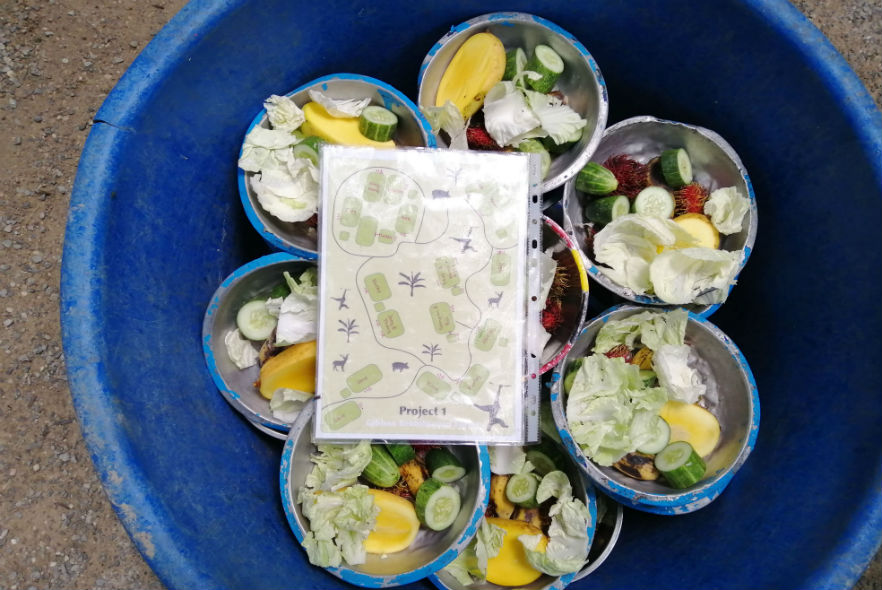 Another key part of the Wildlife Rescue role is creating enrichments – these are small treats that are put together in creative and challenging ways in order to encourage natural behaviour. They may be egg boxes filled with boiled eggs, balls of hay hiding tasty fruit or fruit tied together and hung from slightly harder to reach places. The team always ensures that each part of the enrichment is biodegradable and often enrichments include the super important "elephant string" to tie everything together.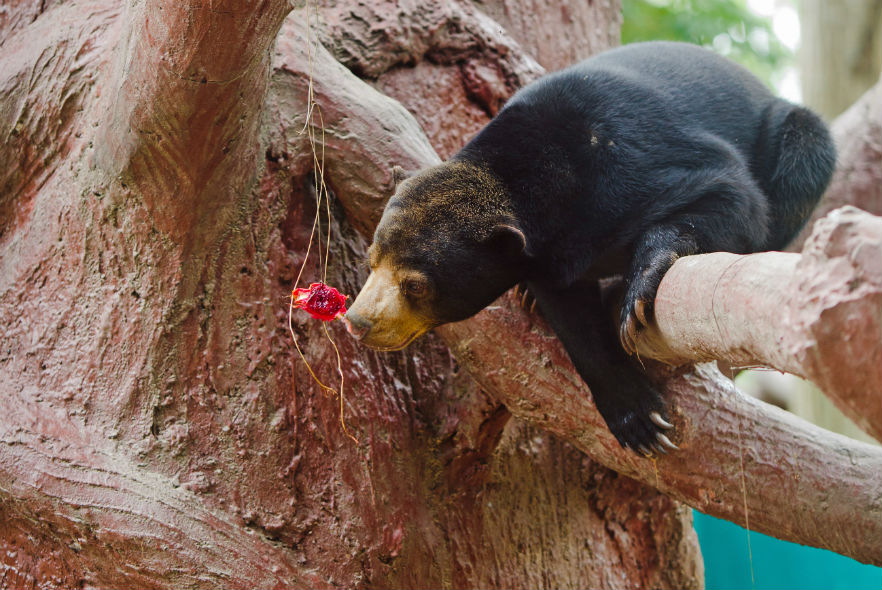 And last but certainly not least, the Wildlife Rescue role always involves maintenance and cleaning! It is so important to ensure that enclosures are kept to as high a standard of hygiene as possible in order to minimise spread of illness and maximise animal happiness! Day to day, this includes sweeping, removing any leftover food and poop and scrubbing water dishes before refilling them. It is also likely that you will get involved in scrubbing pools – hard work but definitely satisfying. While I was volunteering with the team, volunteers from both the Wildlife Rescue and Elephant Care roles banded together to refurbish Dodo the bear's enclosure – this included scrubbing paths, mixing concrete and painting. Although this was a pretty physically demanding task, the end result was so worth it!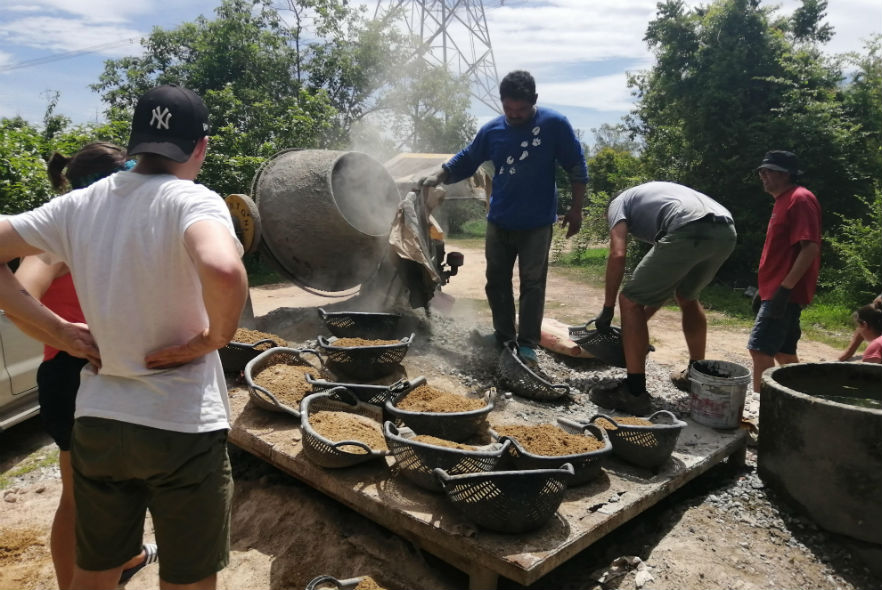 Spending time with the Wildlife Rescue project was an immensely rewarding experience which I will always remember. Although it can be challenging at times and you have to accept pretty quickly that you will get covered in dirt almost instantly, learning about the pasts of these incredible animals really spurs you on to give it your best. The local team and volunteers are doing such valuable work and it was amazing to be a part of this – I can't wait to come back!"
If you would like to find out more about our Wildlife Rescue project in Thailand, click here: https://www.podvolunteer.org/projects/wildlife-rescue-thailand
Back