The Under 18 Elephant Care and Wildlife Rescue team share their experiences!
Volunteer Experiences / 07 November 2018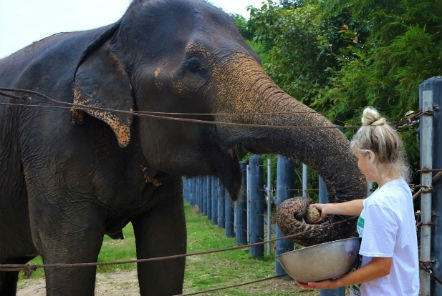 Annually Pod Volunteer organise a trip to Thailand, exclusively for 16 and 17 year olds who are passionate in helping to care for and learn more about the 500+ animals living at the tropical wildlife rescue sanctuary!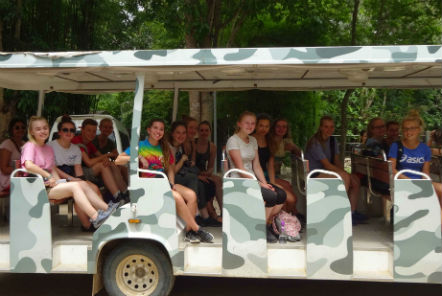 This summer's team of 16 volunteers plus their Pod Volunteer Team Leaders, Alex and Lucy, spent 2 weeks putting their love of animals into action and really got stuck into the role, whilst learning more about Thai culture and taking the opportunity to explore local sights.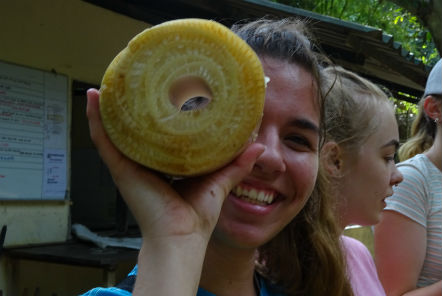 Megan joined the 2018 team and has kindly shared with us her incredible video, capturing her time in Thailand. We love watching this as it brings back some great memories from the trip:
A snapshot of the 2018 team's experiences!
The 2018 team share their thoughts on the trip:
Amy: "By far the best 2 weeks of my life! Working with the mistreated animals from 6:30 each day was a lot of hard work but definitely worth it! You definitely feel like you are helping and making a difference to their lives. Such an amazing opportunity to take part in and to go with such amazing people just made the whole trip even better! The memories will last forever."
Ava: "…The two weeks went by sooo quickly but were the most rewarding two weeks of my life and I made some great friends. It was really busy - I was on the wildlife rescue role first which meant preparing and feeding a whole array of animals from a brain damaged cassowary to loads of loud crazy gibbons…"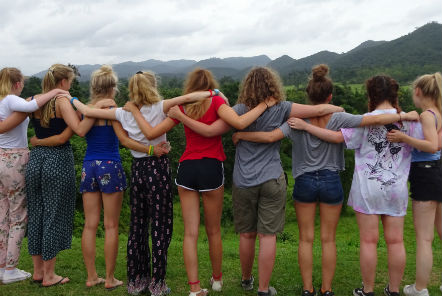 Shoni: "My experience in Thailand was one of the best... I made plenty of new friends and Alex and Lucy, our Pod leaders, were extremely helpful and fun. Thank you Pod Volunteer for giving me this chance to help animals and learn more about them."
Emily: "The U18 trip to Thailand was the best, most unforgettable two weeks of my entire life. We spent the two weeks looking after and caring for Asian elephants, Bears, Monkeys, Pigs, Dogs, Tortoises, Birds, Cows and much more. Each day we worked from 6:30 till 5:00 preparing food, enrichments and cleaning out enclosures. Although it was hard work it was so much fun working with the animals and the other volunteers. I wouldn't change the whole experience one bit as I met the nicest people and hope to go back when I'm older."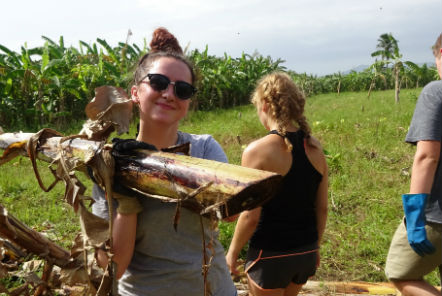 What did you find most rewarding?
Heather: "Knowing that these animals are now in safe hands and being able to make their life just that little bit nicer by feeding them and giving them enrichments."
Megan: "Seeing how happy the animals are and how they appreciate all the hard work you put in. They wouldn't have such a great life if it wasn't for the volunteers so it makes you feel like you're really making a difference."
Emilie: "I found helping the elephants the most rewarding because they all seemed very happy that they were able to live in a safe environment because of the team's work."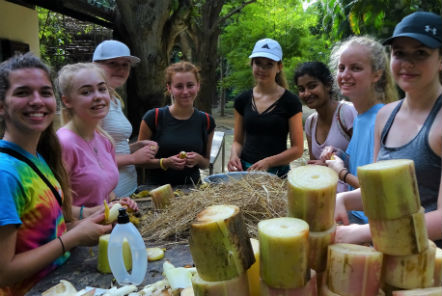 What did you find the most challenging?
Emily: "The humidity, hot weather and early mornings are hard at first but you get used to them."
Shoni: "Keeping up with the work, there was plenty to do and we had long days."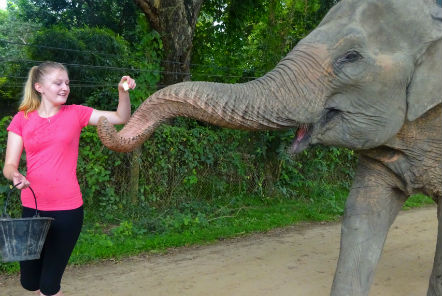 What advice would you give to others who are considering joining this trip?
Hannah: "Be ready to work hard and get involved- you are not going for a holiday. To make the most of the opportunity by taking part in everything and allowing yourself to open your eyes to a different culture and way of life."
Amie: "Bring more clothes than you think as you get dirty and bring a lot of antihistamine!"
Millie: "The long hours are entirely worth it, but be prepared to work hard."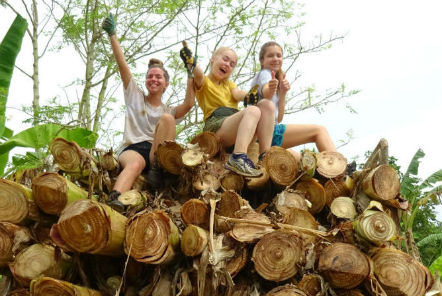 You can read more about previous groups' experiences here.
It is not too late to apply to join next year's trip. If you are interested in this exciting opportunity, we would love to hear from you! You can learn more about the trip here.

Back
SHARE THIS ARTICLE...
Share this article with your friends and followers by using the social media buttons below: