The best way to complete your DofE
Volunteer Experiences / 05 September 2023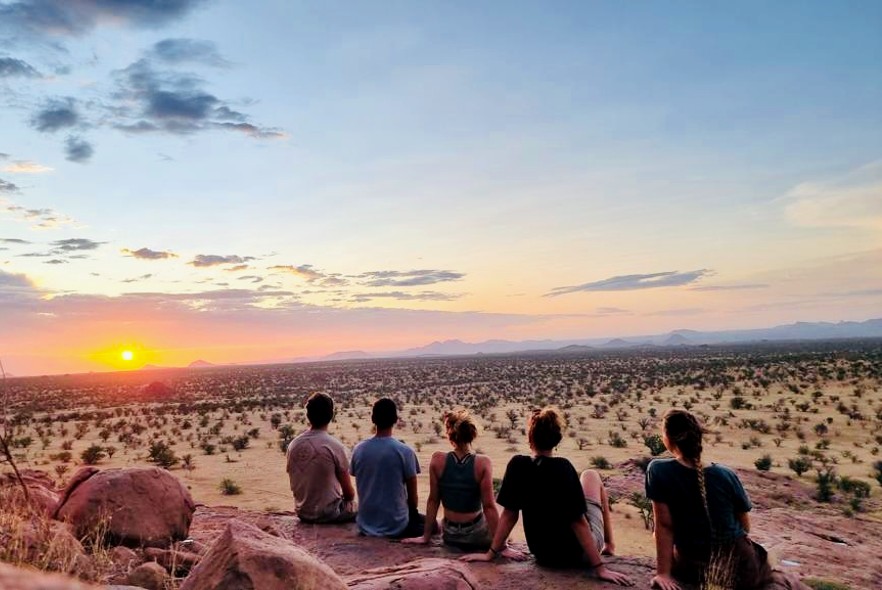 Here at Pod Volunteer, we have teamed up with the Duke of Edinburgh (DofE) Award to offer people doing their Gold Award the opportunity to complete their Residential placement whilst volunteering on one of our trips around the world!
Freya completed her Residential whilst volunteering with us in Peru; "I had long wanted to volunteer abroad and with my DofE Residential providing me the opportunity to make this a reality I wanted to seize it. I could not think of a better way to have completed my DofE".
What is the DofE?
The DofE is a youth Charity based in the UK that is leading the way in giving young people aged 14-24 the opportunity to set personal challenges, push their own boundaries and complete a life changing experience. It gives young people the chance to discover new interests and talents, make new friends and develop essential skills for life and work whilst having a life changing experience.
By completing the difference stages (Bronze, Silver and Gold) through, helping community and environment, developing new skills, planning, completing an expedition and joining a residential activity, participants receive a mark of achievement which is highly respected by employers.
Can I join a Pod Volunteer trip for my DofE Residential award?
Yes! Pod Volunteer is an Approved Activity Provider for DofE; this means that we have been through the DofE's extensive approval and vetting process and are able to offer DofE participants the opportunity to achieve the Residential section of their Gold Award, through volunteering with us at our selected projects all over the world.
How old do I have to be to join a trip?
From 16 years old and up. We run a special Turtle and Marine Conservation project in Greece each year which is for 16-17 year olds. We also have some projects for 17 years olds, like Turtle and Wildlife Conservation in Costa Rica and Elephant Care and Research in South Africa and lots of other projects available to volunteers who are 18 years +.
How can I join a Pod Volunteer trip for my DofE Gold Residential?
Simply choose from one of our DofE approved placements and let us know on your booking form you would like to join for your DofE. We will be here to help you plan your trip step by step and will complete your assessor report at the end of your volunteer placement.
Hear from some of our recent volunteers who completed their DofE Gold Residential whilst volunteering with us!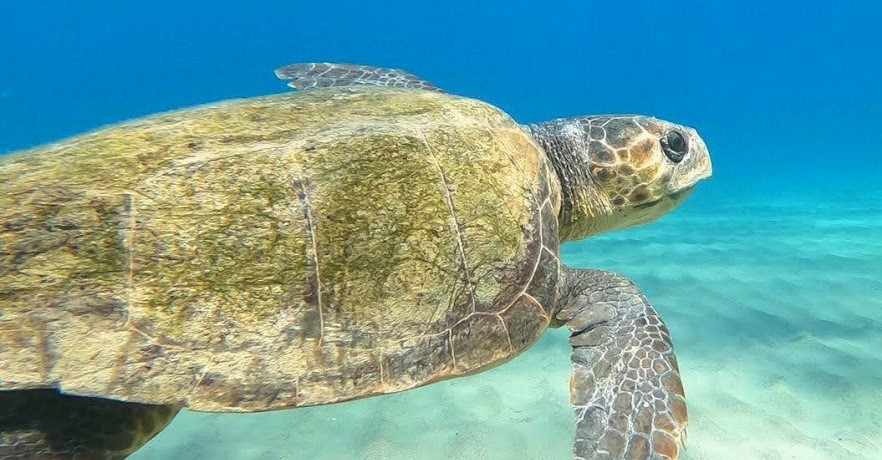 Harvey and Izabella joined our Turtle Conservation project in Greece:
Harvey - "One of the best experiences I have had! Alongside the great project itself, you meet so many people as well as plenty of free time to do what you want. Also, there are evening activities to get to know everyone better as you make friends with people from around the world."
Izabella – "Don't doubt it, just book it! I choose to do turtle conservation as part of my DofE gold award but I will certainly do it again for fun! You make the most amazing friends in one of the most beautiful places ever! It was the perfect balance of turtle conservation and free time to explore Kefalonia."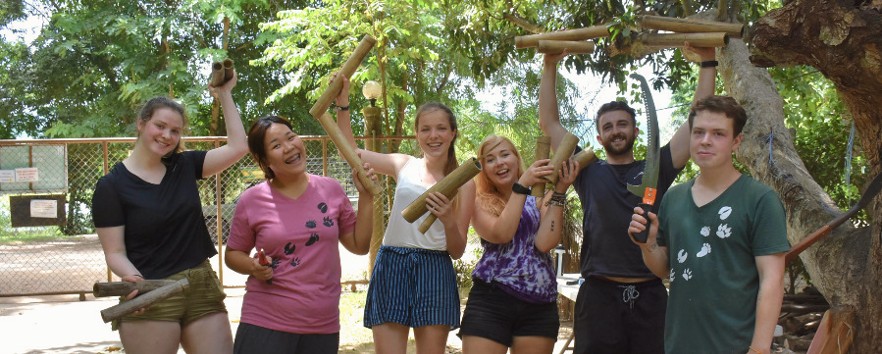 Charlotte joined our Wildlife Rescue centre in Thailand:
"I volunteered at a wildlife rescue centre in Thailand through Pod volunteer and had an incredible time. Pod volunteer were extremely organised and very accessible via email to answer any queries. The process of booking the project was straight forward and simple. The description and information I was provided with matched the project perfectly. I would highly recommend Pod volunteer to anyone looking for a volunteer project!"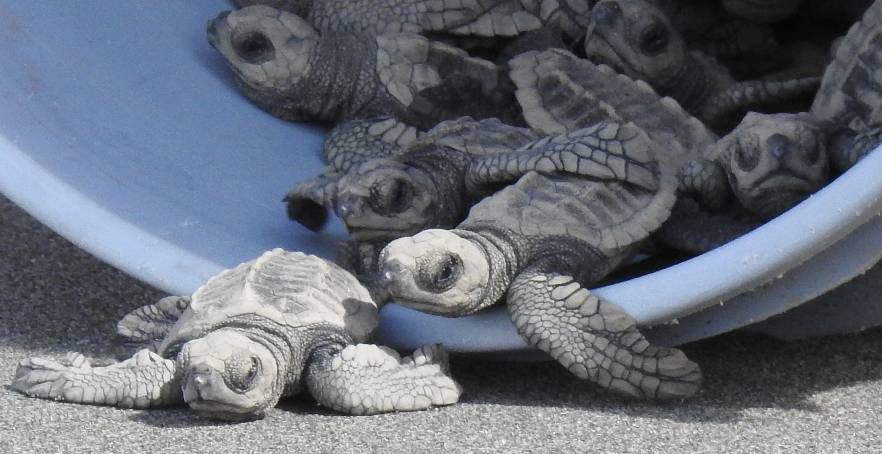 Amy joined our Turtle and Wildlife Conservation project in Costa Rica:
"I had the most incredible experience in Costa Rica, where I found a turtle nest and relocated the eggs; released the first hatch of the season and came so close to wildlife such as capuchins outside my room, iguanas, tree frogs, etc. I met some incredible people who I really believe I will know for a long time. I would recommend POD to anyone who's looking to volunteer abroad safely and they help all throughout your experience with them. Miss it already!"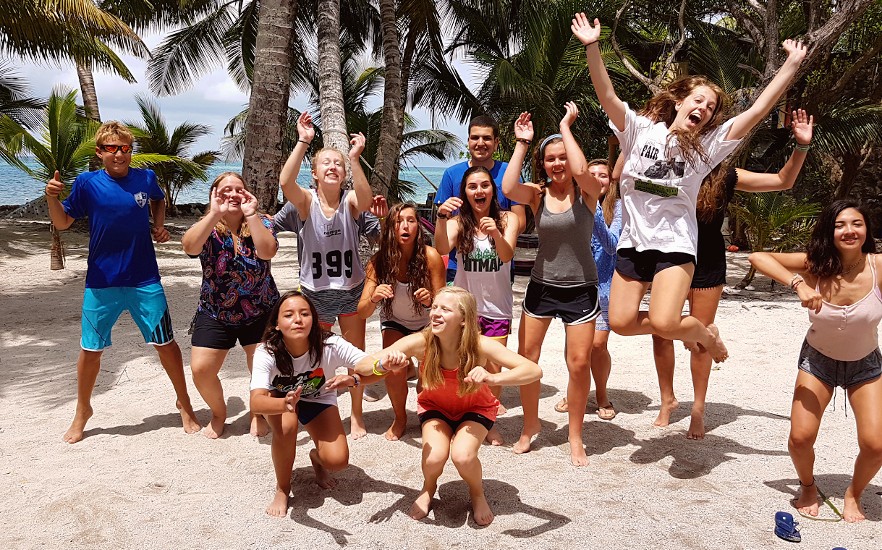 Georgia joined our Reef Conservation project in Belize:
"I had the best time volunteering on the Caribbean reef conservation project in Belize. I learnt how to scuba dive and helped to protect the reef by spearing the invasive lionfish. It was a unique and unforgettable experience. Alex was very helpful throughout the whole process and I would 100% recommend pod volunteer."
You can see all our DofE approved volunteering trips here: www.podvolunteer.org/who-dofe
Back