The benefits of taking a Gap Year later in life
Volunteering & Travel Advice / 22 April 2015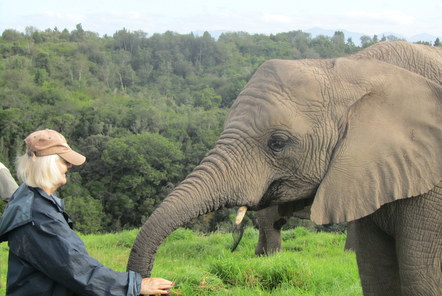 Traditionally gap years have been associated with the 'gap' between school and either further education or employment. Time was, that this niche bracket of travelers was made up of 18 year olds pumped up on their first taste of freedom. Nowadays however, the tide is beginning to turn to a slightly older clientele.
The idea of taking a 'gap' no longer has the same boundaries; we now understand this to mean the 'gap' between jobs, projects, partners or even when the nest is empty!
Taking a gap year for the over 30's does provide it's own unique challenges. Generally, as opposed to the 18 year olds, the over 30's have more responsibility to weigh up. Be it a cat that needs to be taken care of, a mortgage that needs paying, or a dependent relative such as a child or a parent that needs care. Once these barriers have been overcome though, a gap year can be a hugely life expanding and rewarding experience.
Pod Volunteer have hundreds of volunteers every year who fall into this category, all with their own unique motivations for volunteering. We thought we would explore some of the reasons that these people choose to volunteer and also what they say they ultimately take from the experience…
Learn something new
The world is a vast place with hundred of thousands experiences waiting for you to make your own. Whether it is learning to cook new and exciting Indian cuisine or learning how to dive in Belize – there are so many new things to learn and new ways to expand your knowledge.
These skills will infiltrate other areas of your life, leaving it vastly improved with your new life enhancing and profound skill set.
Uncover a new hobby
Are you interested in sports? Do you have a passion for photography? Do you love wildlife and conservation? Is working with children something that interests you? Find out what is calling to you and jump on it. Chances are it will grow and expand your life in ways you could never have imagined.
Gain perspective on life
Ever feel like you are moving through life, getting through day by day, going through the motions? Exploring the world can allow you to experience new realities and gain a perspective on life and what is important. A new chapter and a new beginning may emerge.
Meet new people
Travel is the best way to meet new people from different walks of life. Profound bonds are formed over new situations and new experiences. Life long important friendships are created, with people who will challenge you and ultimately, expand your life.

Taking a gap year can broaden your horizons and change your life in a profound way. Pod Volunteer can help you find the perfect escape from your day to day realities – the perfect gap year!
Back