Special promotion + update from our Amazon team
Project & Pod News / 04 April 2018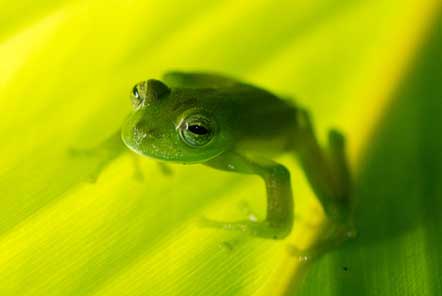 Special promotion
Our Amazon Conservation team in Peru are looking volunteers to join on the 30th April or 25th June 2018, for a 2 week placement, and are offering a special £350 discount!
Volunteers live at a research centre at the heart of the jungle and collect data on mammals, birds, amphibians & insects on treks and boat rides from the centre which is a great opportunity for wildlife watching!
You can find out more about the fantastic Amazon Conservation project here.
New species
Last year the research team in Peru had an incredibly exciting discovery of a new species to science!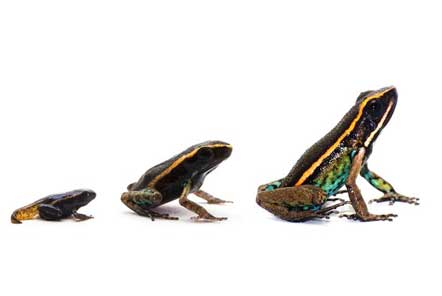 This stunning Poison Dart Frog (Ameerega shihuemoy) is a great addition to the biodiversity of the forest area. This new discovery is thanks to the hard work of the research team and volunteers!
Much of the rainforest reserve surrounding the project base was farmland only 50 years ago – some areas completely destroyed, others selectively logged so being able to discover wildlife and even new species is an incredibly positive development.

Accomplishment of our conservation volunteers
Every day our volunteers are out in the field learning new skills and supporting the research and conservation projects – whether it's collecting data on butterflies by carrying out one of tropical ecology surveys or building another biogarden in the community.

Without this vital help, the project team would not be able to reach their ambition of creating a sustainable conservation area.

Last year our incredible volunteer Megan Dolman impressively was featured and published in the BBC Wildlife Magazine, you can read more about her time volunteering and research here.

Multimedia Interns
This year we were delighted to host our first ever group of Multimedia Interns. The brand new educational programme aids career development through hands-on media workshops in the heart of the rainforest.

One of our interns, Lindsay O'Brien, said: "I had the best time in the jungle, met some incredible people and learnt more than I could of hoped. Thank you."
The team have spaces for a 12 week multimedia internship which is a special opportunity to produce a portfolio of published multimedia work whilst working alongside the conservation research project. Interns will be supported by the team through media workshops and field training. If you would like more details about this internship please contact our Pod Volunteer Specialist Gemma on - gemma@podvolunteer.org
Back
SHARE THIS ARTICLE...
Share this article with your friends and followers by using the social media buttons below: