Rescuing animals in need in Thailand
Project & Pod News / 07 September 2021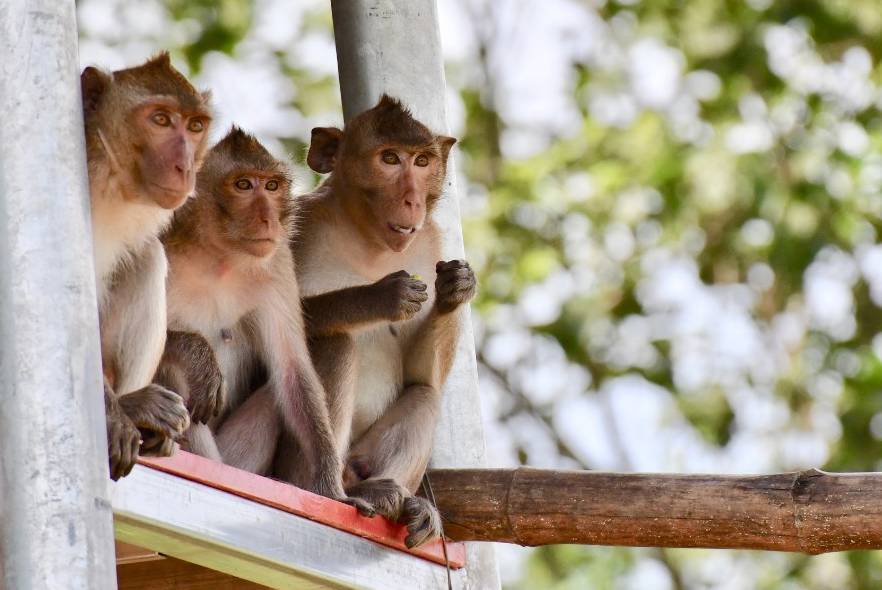 Our Elephant Care and Wildlife Rescue team in Thailand can't wait for volunteers to return soon to help them look after over 700 rescued animals. Over the last few months they have had many new arrivals that need a lot of care and attention to help them recover from their terrible injuries.
We'd like to welcome some lucky animals in need to their new safe home at the rescue centre. Without the help from the team they would sadly die if left in the wild. When possible the team love to release the animals back to the wild, but when they can't they lovingly become part of the rescue centre family. This month the team are overjoyed to be able to release a monkey they named Zeus back to the wild forest where he grew up. Here a few highlights from the past month:
Tulip the loris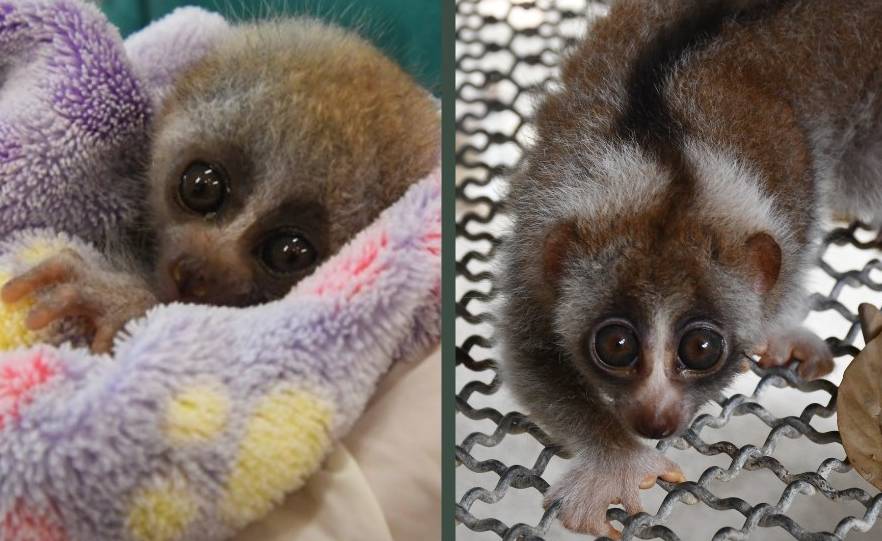 Tulip arrived at the centre when he was very young as he had been abandoned by his mother. He needed to spend two months in an incubator with round the clock vet care.
Thankfully he is now getting stronger by the day and will soon join other rescued loris' and start to explore his safe enclosure.
Daisy the macaque monkey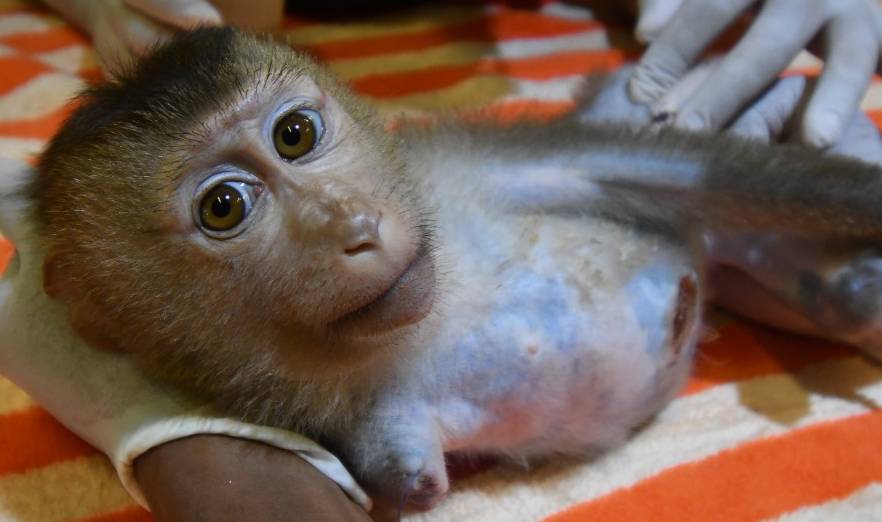 Daisy is a young macaque monkey who was tragically electrocuted on the island of Koh Chang in Thailand. Three of her limbs were burnt beyond possible repair so they had to be amputated. She will need specialist care within the safety of the centre. There is another macaque with only one limb at the project, an amazing girl named Bandit who has grown strong and loves to explore like any other cheeky macaque. We are hoping that she will take Daisy under her wing to show her how to happily live with only one limb and that they will become great friends.
Ole the calf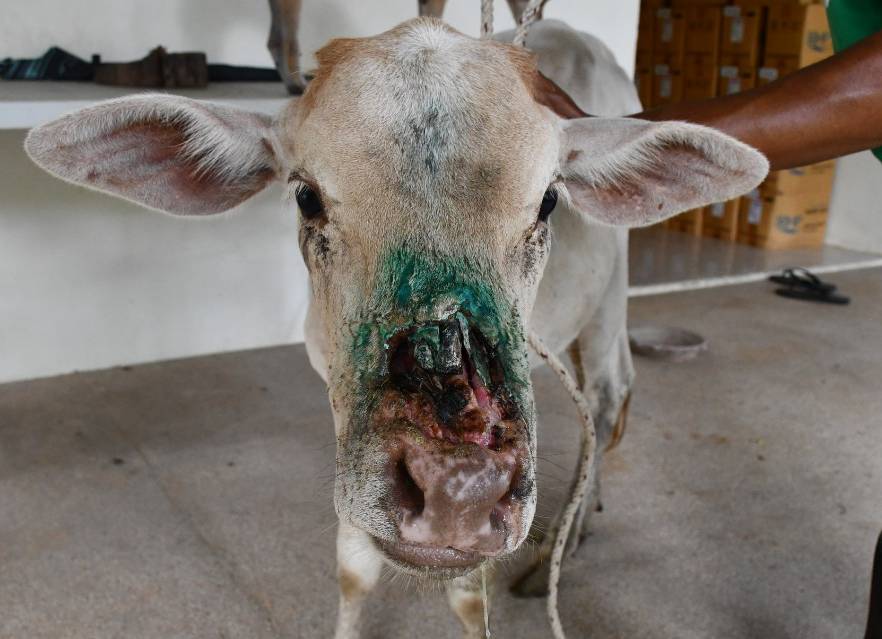 Ole was sadly attacked by a dog in Thailand and suffered very deep wounds on her face. The owners of the dog bought the calf from the farmer and took her to the centre for vital veterinary care to give her a chance to live. The vet team were unsure if she would make it but after a lot of care we are delighted to say she is recovering well and has joined the many other domestic animals at the project which currently includes 3 goats, 2 other cows, 1 domestic pig, 29 pot-bellied pigs as well as our many dogs and cats.
Mango the iguana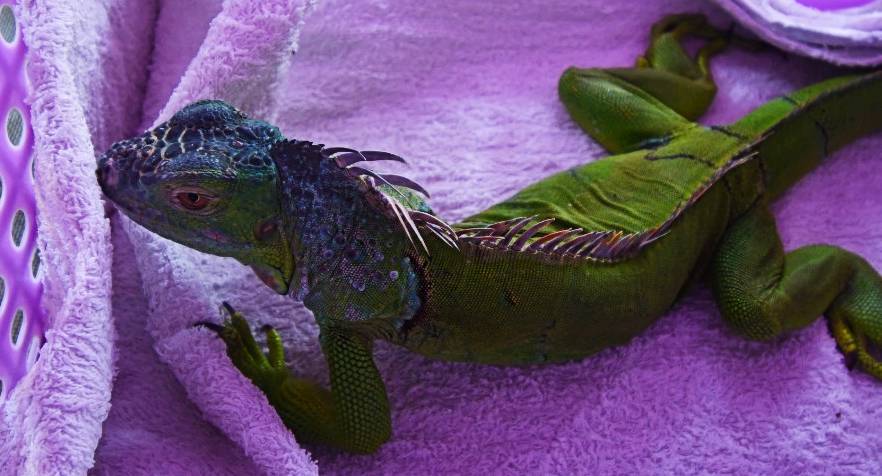 Mango was given to the rescue centre by a nearby restaurant which needed to close due to the COVID-19 pandemic, meaning so they could no longer care for him. Sadly iguanas are popular pets in Thailand and this species is bred in the thousands for the pet trade.
As he has grown up in captivity he won't be able to be realised back into the wild so the team will need to look after him, along with other iguanas at the centre.
Zeus the macaque - back to the wild!

Zeus has already gone back home to the jungle! When he arrived at the centre the vet team treated him for terrible electrocution burns which he got from overhead wires. However they were amazed how quickly he healed and recovered. Within 3 weeks he was strong enough to be released back into the wild. It's amazing when animals can be released back into their wild homes to live their lives naturally!
If you would like to meet and help the residents at the Wildlife Rescue centre then you can visit our project page here to find out how: www.podvolunteer.org/projects/wildlife-rescue-thailand
Back
SHARE THIS ARTICLE...
Share this article with your friends and followers by using the social media buttons below: