Preparing for a last minute volunteer trip
Volunteering & Travel Advice / 05 April 2015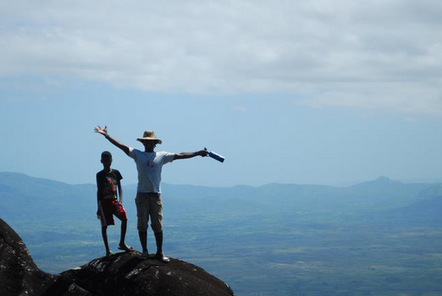 If you are planning a last minute trip there is a lot to consider but don't panic, follow our simple steps to ensure you have everything covered.
Check we have space
If you are planning a very last minute trip then some of our projects may be fully booked. Some of our placements fill up months in advance and have tight availability whilst others are more flexible and may have spaces. You can see project availability in the "Key Info" section of each project page.
Contact us to check where we have spaces.
.
Vetting process
For all child care, education and community projects we require volunteers to be vetted. This is an important part of our ethical volunteering approach and is in line with our Child and Vulnerable Adults Protection Policy.
The process requires a telephone interview, character reference and enhanced criminal records check dated within 12 months of your start date. If you do not have an existing criminal records check then we can help you with this process which can take 2-6 weeks.
Apply online for your project(s)
When we receive your application we will contact you with further information about the volunteer project including a full project Volunteering Guide. If you are unsure about which placement you would like to join you are welcome to apply for two or three and we can help you to secide which one will suit you best.
The sooner we have your application the sooner we can get the ball rolling!
Check how much flight prices are to your top destinations
Whilst you can sometimes find last-minute bargain flights, more often than not they are quite expensive. Before you even start planning your dream trip, check you can afford flights at the current rates.
See our flights page for details of our recommended travel agent.
Contact your travel clinic
Many of the countries we work in require immunisations before you travel, so you should contact your travel clinic as soon as possible to arrange an appointment. Some courses of injections take over 30 days, so confirm with your nurse or doctor exactly how long it will take and when you would be able to travel so you can factor this into your planning.
Visa Requirements
Depending on the country, project and lenth of time you will be travelling for, you may need to apply for a visa in advance. On application we cover the requirements in detail within your Volunteering Guide.
Confirming your booking
Once you have been accepted, you will need to pay a deposit (£200) or the full payment (if you are booking with less than 8 weeks until your start date). We will then contact the project to make your booking and once we have heard back from them and confirmed this with you, we can give you the go-ahead to book your flights!
For more information on what to plan for please take a look at our FAQ page.
If you would like to go ahead to the next stage and apply for a place, all you need to do is complete our online application form.
We hope to receive your application soon!
Back