Our recommendations: top 5 dishes from around the world
Volunteering & Travel Advice / 17 June 2015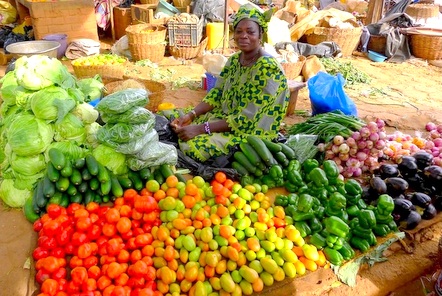 Here at Pod Volunteer, we have been discussing our favourite travel destinations around the world; there are just too many to choose from! But we have managed to agree on our favourite dishes that we have eaten on our travels. Here are our recommendations of the top 5 dishes from around the world...
Pani puri (India) – These are a small, crispy and hollowed out round bread, a hole is poked into this by a finger and the inside is filled with spiced water flavoured with tamarind, onion and chickpeas. They are sold on the streets of India most places you go, but we would recommend getting them from the local restaurants – even more delicious and about a hundred times more hygienic!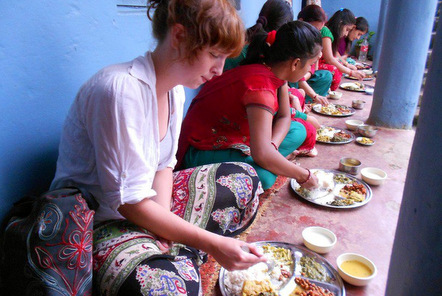 Dal Bhat (Nepal) – made traditionally by the locals, I would argue this is the best meal I have ever eaten. Dal bhat typically consists of rice, dal, vegetable curry known as tarkari, pickles and if you are lucky a meat curry too! It is usually served with a naan or another kind of local bread. This meal is so good that the Nepali people will have it twice a day – once for breakfast and once for dinner! It is nutritious and very filling.
Fufu (Ghana) – fufu is simply a small dough like ball made from boiled yams. It is best served with an accompanying sauce which the ball is then dipped in. Ghana is typicall know as the gateway to Africa, and this is certainly true, with variations of this dish being in Kenya, Zambia, Tanzania and Malawi.
To read about volunteering in Ghana, see our range of options and how to apply here.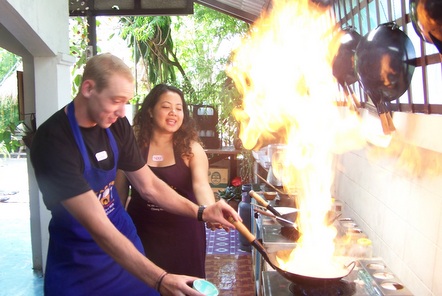 Pad Thai (Thailand) – Pad Thai is a delicious dish of stir-fried noodles, and is best eaten from a street vendor on the sunny roads of Thailand. Typically pad thai is made from noodles, garlic, chilli pepper, chopped peanuts and tofu although sometimes it may have shrimps or chicken in it. I am getting hungry just thinking about it!
To read about volunteering in Thailand, see our range of options and how to apply here.
Mofo gasy (Madagascar) – mofo refers to the varity of fritters that can be purchased from the street vendors of Madagascar. It is a usually a sweet fritter, but it can also be savoury when flavoured with chilles and onions. It is truly delicious and a must when visiting this vibrant and exotic island!
Back