Nepal Disaster Relief Appeal Update
Charity News / 08 August 2015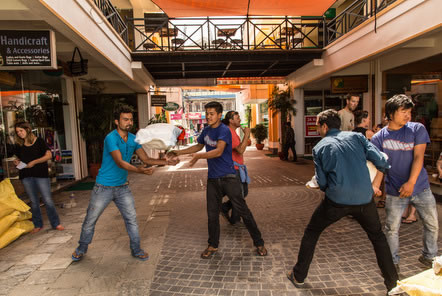 Janice our Pod Volunteer and Charity Manager in Nepal updates us on the situation in Nepal: "The recent earthquake in Nepal has claimed lives of more than 8,800 people and resulted in around 23,000 people being injured. Thousands of people are currently homeless and entire villages have been flattened. However, it has been fantastic to see the support of people from around the world to help Nepal to get back on to its feet once again.
The locals in Nepal who have been least affected by this earthquake have gathered together to reach out to places that have been hit the most severely by the earthquake. The relief effort is still continuing to rebuild our nation.
Individuals from Lakeside in Pokhara collected funds with the help of a local church that they attend along with Pod Volunteer and Robert Beecham from England. They carried out their relief effort in three different places which were one of the most affected areas by the earthquake.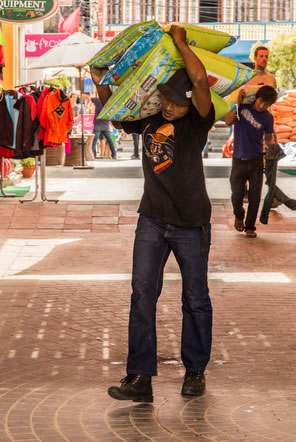 First off, they went to a village called Bohoragaon in Gorkha, which was the epicenter of the first massive earthquake that brought upon all the destruction throughout the nation. This village is just 80km away from Pokhara where 90% of the houses were collapsed but luckily no one had lost their lives as it happened on a mid-day on Saturday and everyone were out in fields working for their livelihood. The team handed out clothes for children, tents, mattresses and dry food for 34 families which was a total of 167 members. After this they went to Lalitpur to continue with their relief effort and did the same to the people in need there.
Secondly, on the 11th of May, they went for their next relief effort distribution program to three villages in Gorkha district itself. The places they visited were Panch Kilometer village, Garaapani village and Machapokhari Baguwa village. There were 104 families that they helped with total of 450 members. All together in these three villages, almost 95% of the houses had been completely damaged and the remaining were so weak and damaged that no one could live in. The fear of uncertain future has impacted their mental health in villages like these.
For the last relief effort program they went to Budhathum VDC in Dhading district which is located 200kms east of Pokhara. They delivered things like rice, lentil, cooking oil, washing soap, salt and clothes for children for 230 families with its total member of 1,345. When they first started the relief effort program there were few people in the team but by the third trip they had total of 16 members which made things easier and more faster for them.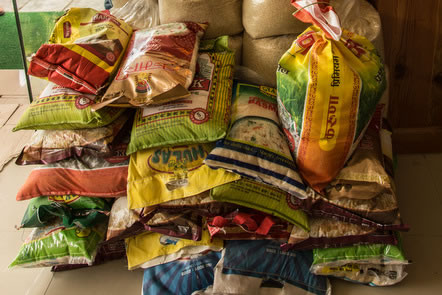 This team is planning to reach to many other villages and continuing with their fund raiser. They are very thankful to all those who were able to support the team either financially or by giving their own time and effort. As they shared their experience they said, it felt great being able to do the least for people who were in such difficult condition. There is much more that needs to be done but the work has started and they were hopeful for the condition of the country to flourish once again."
If you would like to support the Pod Nepal Fundraising Appeal you can donate here
Back