My time with the Community Education team in Peru
Volunteer Experiences / 21 September 2017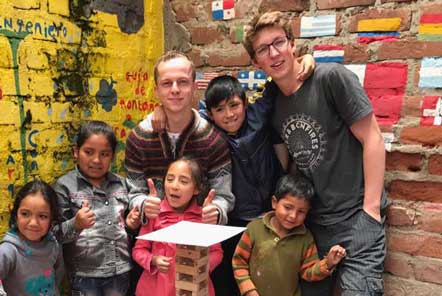 We chatted to Aodhan who is the Volunteer Coordinator at our Community Education project in Peru about what's it's like to live and work in Huaraz:
What's your favourite part of role at the Community Education centre?
My favourite part of my role here in the school is getting to play with the kids. It has been way too long since I've played hide and seek, or gotten my butt kicked playing football, or sang silly songs with a bunch of kids who are just happy to be happy.
What do volunteers normally enjoy the most about volunteering there?
The volunteers say that their favourite part of being here is living a new culture that is very different than their own. The Ancash region of Peru is very traditional, and in this sense, Huaraz is a bit isolated. That being said we are treated very well for being outsiders. We are very lucky to be able to say we work in this town and be treated as equals!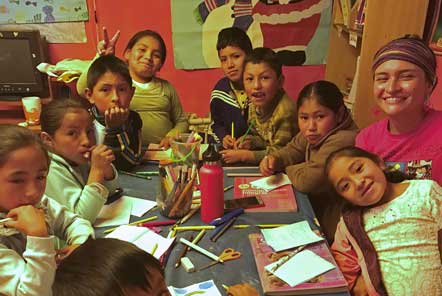 How do volunteers help the project?
Volunteers key role in our organization is emotional support. It is very hard to teach thoroughly to these students based on their system of education in this part of Peru, especially if there is also a language barrier. Our greatest role is showing these kids that we want to be with them and help them. It is also our duty to break a widely held sentiment that many travellers have, which is that we are here to fix the way of life here in Huaraz. It is easy for us to see the contrast between our own governments and the one here in Huaraz. As a grassroots organization, we push our volunteers to fight against this type of thinking and to look at this experience as an opportunity to learn, not to change.
What are the best things about living in Huaraz?
Huaraz is like no other city I've been to. Were tucked away in a beautiful pocket of the Andes mountains. Although we live in the tropics we are so high up that we harbour glaciers, snow peaked mountains, and the 3rd tallest mountain in the Western Hemisphere. Because of this special climate, the nature is like nothing you have ever seen. We camp with our volunteers and trek frequently. There is always something to do here in Huaraz!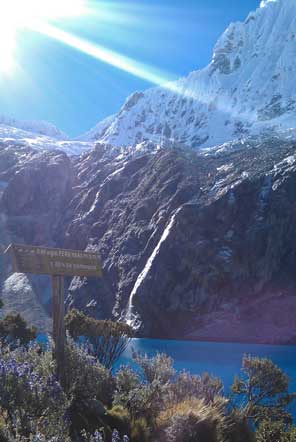 What can you get up to at weekends?
Huaraz is a city of about 120,000 people. There is something for everyone. The culture is rich with frequent parades. We have many favourite local watering holes for a fun Friday and Saturday and on Sundays we typically go out for a hike to get some mountain air.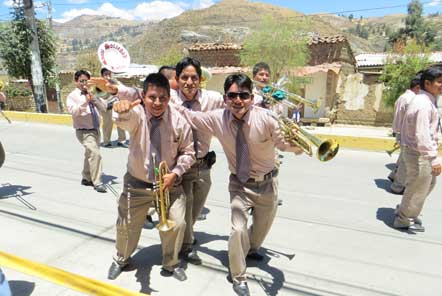 If you would like to find out more about the project and how you could join the team in Peru you can visit our project page for more details: https://www.podvolunteer.org/projects/community-education-peru
Back
SHARE THIS ARTICLE...
Share this article with your friends and followers by using the social media buttons below: