My time at the Caribbean Conservation project in Belize
Volunteer Experiences / 30 October 2015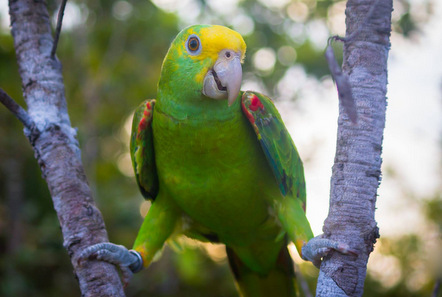 We are delighted to announce that we are now supporting a fantastic Caribbean Conservation project in Belize which our volunteers will be able to join in order to assist the local team's fantastic research efforts.
On my trip to Belize I visited a local NGO which has been protecting the local area within the Toledo District since 1997. The Caribbean Conservation project works closely with the local community on land and marine based conservation initiatives and our volunteers will be joining the active research team in their land based activities to assist them in achieving their aims.
The conservation office is located in Punta Gorda which is where I met project manager Caroline to learn more about the project and how our volunteers could assist their efforts. Volunteers meet up at the conservation office at the start of each week before heading off to their research base (depending on the time of year, this is either the River Base or Creek Base), both of these are a boat ride away from Punta Gorda. On Fridays volunteers return to Punta Gorda to stay with a homestay family allowing volunteers to get a real feel for life in Belize.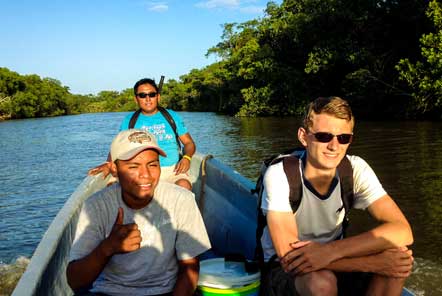 I spent time at both the River Base and Creek Base and what a journey it is to get there! Volunteers go with the research team by boat and you get to wind through creeks and mangroves to get to your base, it's beautiful and felt like I was in a David Attenborough documentary! Meeting the rangers at the bases was great, you can learn so much from them and their passion for conservation is contagious.
The bases are located within the Maya Mountain Marine Corridor which encompasses 830,000 acres of some of the most pristine ecosystems in the entire Mesoamerican Biodiversity hotspot. 43 distinct ecosystems provide habitat for 108 mammal species, over 350 birds, over 100 reptiles and amphibians, and more than 50 species of global conservation concern.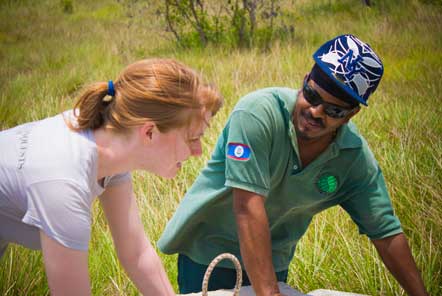 This is a fantastic project for volunteers looking to experience what it's like to be part of an active research team. Volunteers join rangers, scientists and field staff to gather and analyse data, assist in the protection of vulnerable and endangered species, and to achieve sustainable conservation results in protected areas. In order to achieve this, volunteers are involved in the following research efforts depending on the time of year, which research base you are working at and the focus of the research at the time of your placement:
Transects to monitor mammals and birds
Yellow-headed parrot raising (if required) and monitoring
Hicatee turtle tracking
Camera trap downloads and monitoring
Reforestation
Monitoring manatees from boats
Amphibian monitoring
Cutting areas of transect
Fire management
Reforestation
Construction (if needed)
Education outreach
Maintaining nature trails
Data input
If you'd like to learn more about this project and how you can join please click here: https://www.podvolunteer.org/projects/conservation-belize
If you'd like to hear about previous volunteers' experiences at this project, please click here: https://www.podvolunteer.org/conservation-belize-reviews
Back