Lionfish, lobsters & learning: Belize Conservation Achievements
Project & Pod News / 26 August 2020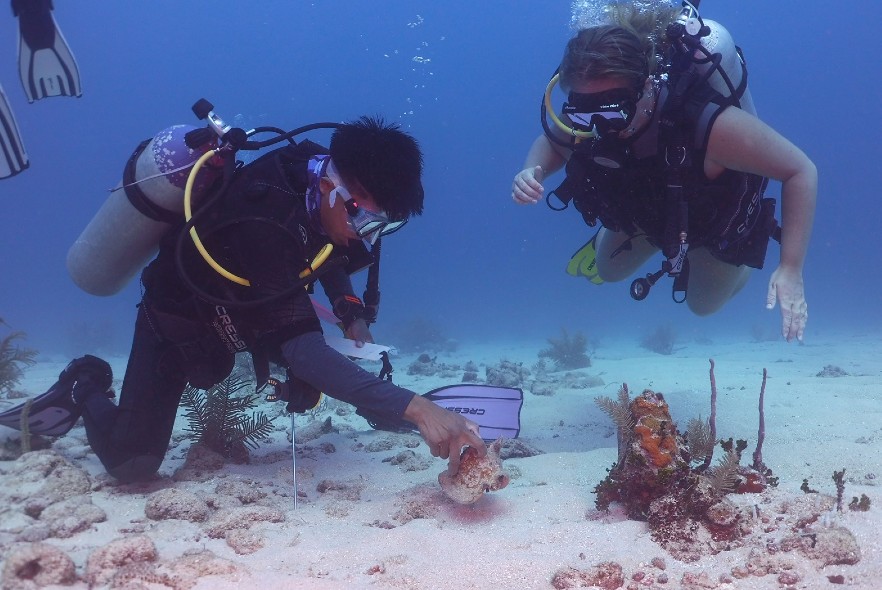 2020 has been quite a dramatically different year for the team at our Reef Conservation project in Belize so far. We wanted to take an opportunity to reflect on all the amazing things the project achieved in 2019, knowing that the team will be building on these successes as soon as volunteers are able to join them again! Thanks to all the volunteers that joined the Reef Conservation team last year, the marine conservation efforts of the project have made great strides.

2019 Belize Reef Conservation achievements by numbers:
7841 Invasive Lionfish removed from the Marine Reserve Park waters
11,645 pounds of plastic and trash removed from the ocean through the volunteer beach clean-ups
454 baby sea turtles successfully hatched and returned to the sea from the island
86,400 logged hours of conservation dives by volunteers that included Caribbean Lobster and Queen Conch surveys used to set commercial fishing limits, as well as coral bleaching analysis
104 marine conservation presentations by the team to increase awareness and knowledge of reef ecosystem
The team at the Reef Conservation project believe strongly in empowering volunteers during their time on the island to become global citizens taking an active role in directly protecting and conserving the Belize Barrier Reef and the oceans that we all love.
We are proud to work with such amazing projects and the team in Belize can't wait for when volunteers can return to the island again to continue their conservation efforts!
You can find out more about this project here: https://www.podvolunteer.org/projects/marine-conservation-belize
Back
SHARE THIS ARTICLE...
Share this article with your friends and followers by using the social media buttons below: