Greek island update - 100 turtle nests and counting!
Project & Pod News / 09 August 2021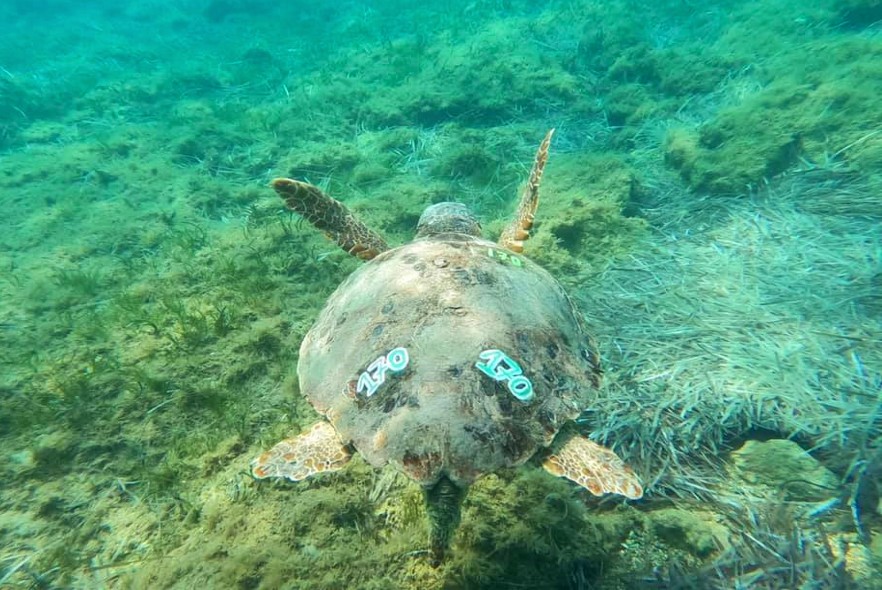 We love hearing updates from our teams overseas and it's brilliant to hear that it's been such a successful season so far for our Turtle Conservation project in Greece. They have documented over 100 loggerhead turtle nests on beaches around the island. A huge thank you to all the volunteers who have joined the team in Greece to help survey the beaches, identify turtles and rescue the hatchlings so far this year!
Alison from the Turtle Conservation project fills us in with updates from the island:
"Night surveys have been very eventful in the last few weeks with both old and new turtles witnessed nesting. A turtle named Michelle, who was recently evaluated at an tagging event, was seen nesting on Megas Lakkos a few weeks ago, and we have microchipped and tagged five new turtles since!
One lucky set of volunteers also got to see a nesting female, last sighted by the team in 2015, on her way back to sea. Field leader Josh replaced her old metal tags and retook all measurements. Incredibly, this particular turtle was recorded to have a curved carapace length of 92cm- a beach night survey record! It is truly amazing to know these turtles return to our beaches year after year to continue to lay those all-important eggs.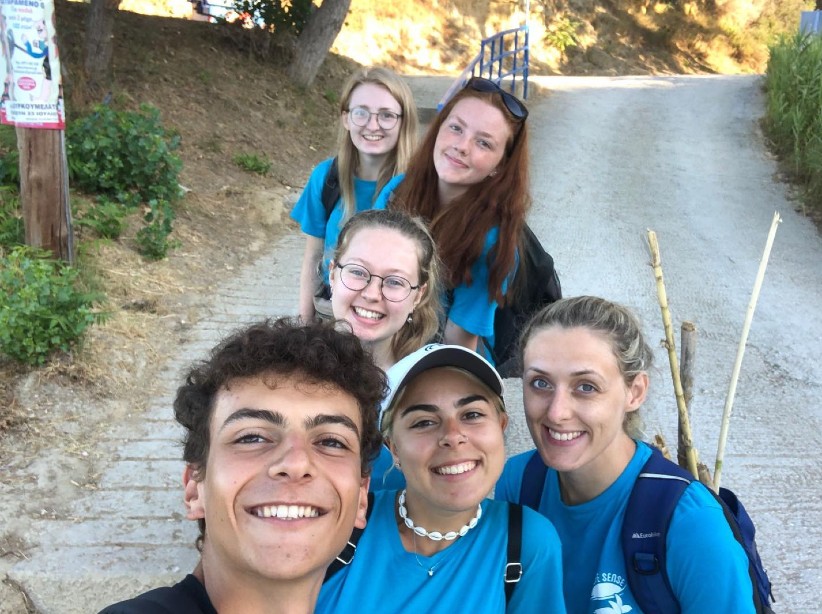 As peak tourist season approaches, the development and extended opening hours of beach bars and restaurants can often cause issues for sea turtles. The installation of sunbeds and umbrellas, as well as bright white lights, can all influence a nesting female's decision to come onto a beach and lay her eggs. With limited space on beaches, and in a desperate bid to lay, these loggerhead turtles may choose suboptimal areas of the beach, which aren't ideal for successful incubation of the eggs.
Due to this, the team has been performing many emergency relocations of nests laid too close to sunbeds, beach bars, or the sea, including one relocation which was done during a night survey. The turtle, known as Danielle, laid her nest a mere four metres from the sea. With the daunting wet sand line rising with the waves, the team set to work in the dark, and successfully carried out a relocation of the eggs to move the nest to a more suitable location. The original egg chamber possessed centimetres of water pooling at the bottom, confirming the urgent and necessary nature of the relocation."
The team have sadly found two turtles who had fishing hooks stuck in their throats so sent them to a specialist rescue centre in Athens. We are delighted to hear that they have had successful surgery and are now in rehab, awaiting the right time to head back to the island and be released back into the sea.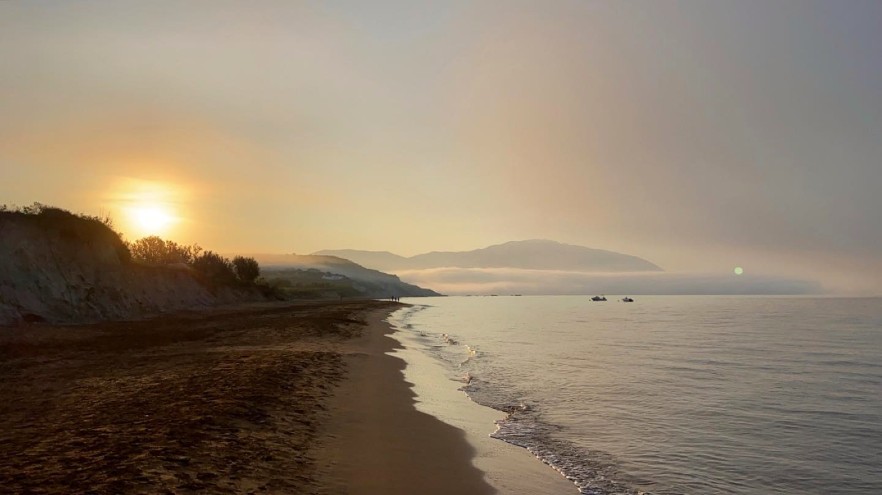 Volunteers do regular beach cleans, heading out to one of the local nesting beaches to pick up any litter that is either left by beach-goers or that may be washed up by the sea onto the beach. Sadly after each shift the volunteer team normally have at least 3 large bin bags of waste, which is mainly plastic. Turtles avoid areas of beach which have litter so its incredibly important that beaches remain free of pollution to allow the turtles to find a suitable place to lay their eggs. If you head to the beach, remember to take check that you have taken all your rubbish home with you.
If you would like to get involved in helping to protect turtles on the island in Greece you can learn more about the project and how you can join on our webpage here: Turtle Conservation in Greece
Back
SHARE THIS ARTICLE...
Share this article with your friends and followers by using the social media buttons below: