Iona's top tips for Cape Town!
Volunteering & Travel Advice / 07 August 2018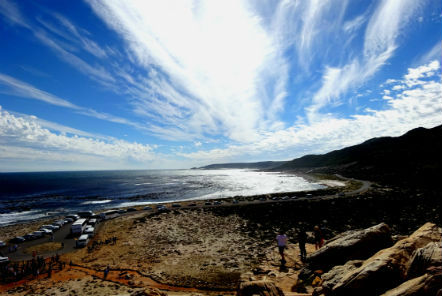 Our Children's Day Care project in South Africa is based in a community township in Strand. Nestled on the coast of the Western Cape, Strand is located about 40 minutes east of Cape Town and is a fantastic place to be volunteering!
You may be interested in joining the dedicated local team who are focussed on providing support to the children of local communities just outside Cape Town. For many of these children, their family life is affected by poverty and a lack of parental guidance; the projects seek to provide a structure for young children to develop their educational and social skills from an early age. Volunteers joining this project will be volunteering Mondays to Thursdays which can often lead to the question: what can I do in my spare time?

Iona from the Pod Volunteer team spent time at this project earlier in the year and has put together a list of places and activities she thinks are integral to get involved with while volunteering at this project!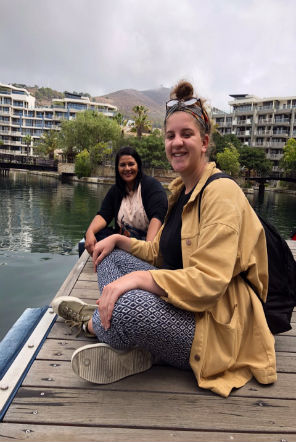 "I visited South Africa for the first time earlier this year and, I have to be honest, I didn't quite know what to expect! As soon as I arrived in the Western Cape, I knew I was in a pretty unique part of the world – there is so much cultural value and natural beauty and I wanted to see as much of it as possible! So, without further ado, here were my favourite things I did when staying in or near Cape Town!"
Table Mountain
This spectacular natural beauty overlooks all of Cape Town and the views from the top aren't too bad either! You can either choose to hike up to the top or take a cable-car; once you get to the summit, you will be met by pretty breezy conditions and a plethora of very cute dassies (also known as rock badgers - don't feed them though!).
If you get up there on a clear day, the sights are amazing – I was lucky enough to make my way up there on the only clear day that week and the view is one I won't be forgetting quickly! If you decide to use the cable-car, I would recommend using the Hop on, Hop off bus service to get there and bringing lots of water with you as the queues can be quite long. It is also worth buying tickets on your phone as this can save you some time.


Cape Peninsula Tour
This is great to do as a day tour – often, drivers can offer you the chance to visit all the hot spots along the coast. Whilst on this tour, we visited the incredibly glamorous area of Camps Bay and saw the Twelve Apostles, took part in a seal boat tour at Hout Bay, visited the penguins at Boulders Beach and, of course, had a hike round the Cape of Good Hope.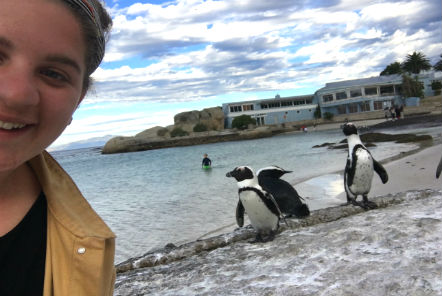 Joining up with a group often makes this cheaper and the friends I made at my hostel contacted the local transport operator, Fawad, to make this happen! It worked out much cheaper and it was such a great opportunity to chat about Cape Town with a local whilst seeing some pretty spectacular sights!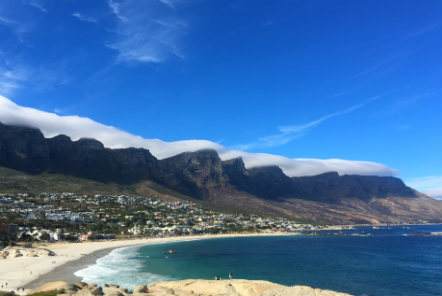 District 6 Museum
The District 6 Museum was created to commemorate the 60,000 inhabitants who were forcibly removed from this once vibrant neighbourhood in the 1960s and '70s due to apartheid. In 1966, this area was labelled as a "whites only" territory, which allowed the National Party to destroy all buildings, except for religious buildings, as it was regarded as a slum.
Inside the former Methodist Mission Church, home interiors have been recreated, alongside photographs, recordings and testimonials, all of which shed a light on the struggles faced by this community.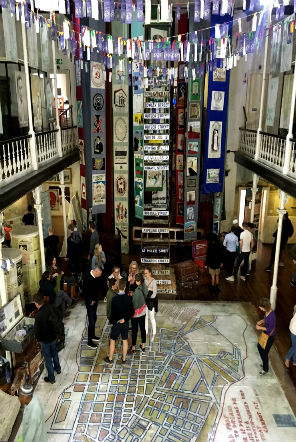 Whilst in Cape Town, I felt it was really important to appreciate that this city has only been free from apartheid for just over 25 years. Having tour guides who lived through the experience of being removed from their homes and forced to move to townships on the outskirts of Cape Town really emphasised that these oppressive regimes were in place in the not-so-distant past.

Bo-Kaap
If time isn't on your side but you would like to visit a brightly coloured, historically significant landmark, Bo-Kaap is the place for you!
Meaning 'Upper-Cape', the Bo-Kaap was where freed slaves started to settle after emancipation in the 1830s. You can stroll around the area and take some great photos with the beautifully bright houses, all while being in the centre of Cape Town!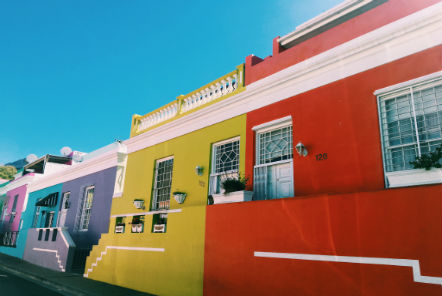 Wine Tours of Stellenbosch
As someone who enjoys a glass of wine but has little to no knowledge of anything other than a fancy bottle being more than £8, I was a little intimidated about going on a wine tasting tour. However, I needn't worried – this was an incredible experience and allowed me to explore both the spectacular wine farms and beautiful university town of Stellenbosch!
My favourite part of the wine tasting was when we visited a farm which offered ice-cream and wine pairings – I was completely surprised by how delicious the parsnip ice-cream was!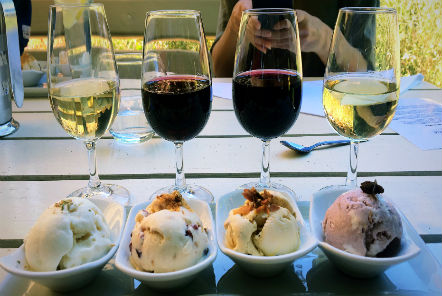 Of course, there are many other amazing things to do in Cape Town such as Robben Island (good to book a couple of weeks in advance as I missed the chance to do this due to it being fully booked!), Lion's Head and Signal Hill but unfortunately, I ran out of time! However, my time in Cape Town and the surrounding areas is something I will remember forever – this vibrant city is a hub of historical and cultural activity and I already can't wait to return!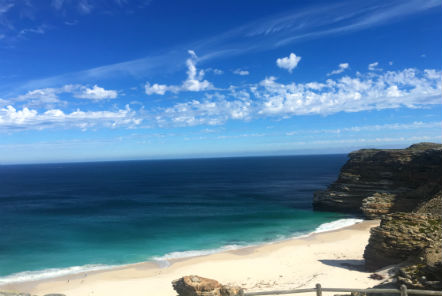 Click to find out more about the Children's Day Care and Dog Rescue projects we have based near Cape Town!
Back
SHARE THIS ARTICLE...
Share this article with your friends and followers by using the social media buttons below: