Iona's experience at our Dog Rescue project in South Africa
Volunteer Experiences / 02 July 2018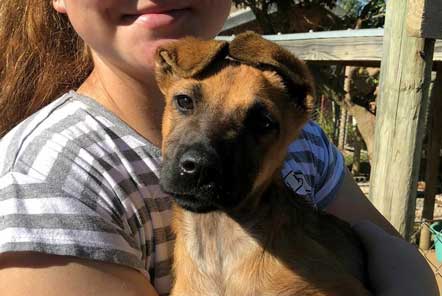 At our Dog Rescue project in South Africa, volunteers join a local team who are truly passionate about animal welfare! The project, based just outside of the beautiful university town of Stellenbosch - which is also renowned for its incredible wine farms - aims to provide care, veterinary care and re-homing for cats and dogs in this area of the Western Cape.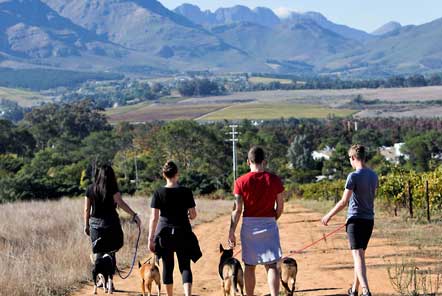 The Animal Rescue centre was founded in 1956 with just the donation of a van and support from the Stellenbosch Animal Hospital. It is a non-government and independent not-for-profit organisation for the welfare of animals. Their mission is to "recognise animals as living beings with the right to a good quality life" which has been achieved through veterinary care, enforcing the law, education, and running a kennel, cattery and adoption programme.
Although there is a variety of animals at the Animal Rescue centre, volunteers are needed to provide support to the Dog Rescue team. This will include helping out with food preparation, walking the dogs, cleaning kennels, monitoring behaviour and generally making sure the dogs are receiving enough attention and interaction! One of the most important roles that volunteers play is sitting and spending time with the puppies and their mothers, so they receive much needed care and attention and get comfortable with human interaction!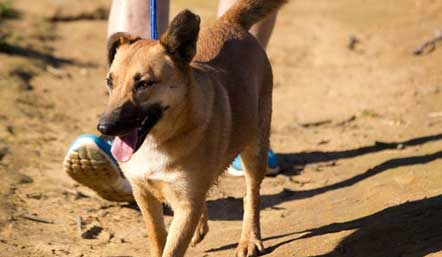 Iona, from the Pod Volunteer UK team, recently visited the project and shares her experience of her time here:
As soon as you arrive at the Dog Rescue project in South Africa, you are welcomed into a flurry of activity! I was greeted by Kennel Manager Wynand and the trusty 19 year old canine companion of the centre, Colonel. There is a real buzz to the centre, with a constant flow of staff distributing food, taking dogs for walks, cleaning out kennels and generally just making sure everything is running smoothly. For my time at the project, I would be involved in one the most important aspects of what Pod Volunteers can do at the centre – looking after the puppies!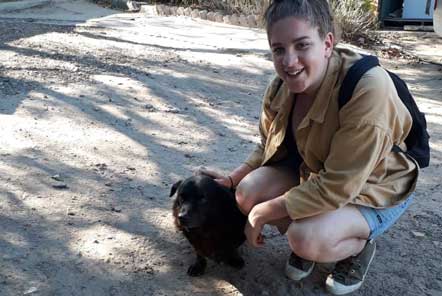 In the Western Cape of South Africa, there is still an issue with a lack of neutering cats and dogs. This can often lead to either pregnant strays or owners who are not interested in caring for puppies or kittens. For organisations like our Dog Rescue project, this means that a huge aspect of their jobs is caring for pregnant dogs and, ultimately, their litter of puppies. By running a neutering scheme, the team hope to reduce the amount of dogs who are without a home. However, while there is still an large influx of mothers arriving at the centre, volunteers provide a much needed extra set of hands to care for them.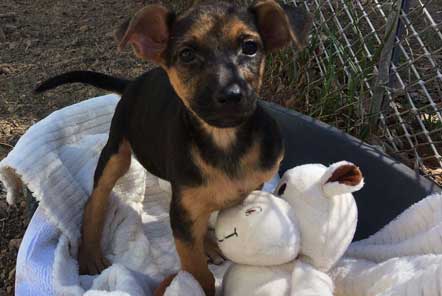 During my time at the project, I got a hugely important insight into how a typical day at the centre works for volunteers. Arriving early in the morning, their first task is to make sure all their residents are happy and healthy! Once they have sorted out breakfast for the dogs, the puppies and their mothers are let out of their kennels and are free to get much needed exercise in their separate outside area. Volunteers need to ensure that the kennels are clean to prevent any spread of nasty infections or bugs – especially as these young puppies need to grow a little before they can get their first vaccinations.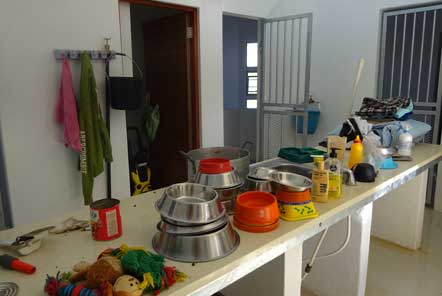 I spoke to a volunteer who had been at the project for 5 weeks – although her main focus was working with the puppies and their mothers, she was interested in studying veterinary science so had also spent time in the clinic, learning from and assisting the local team. Unfortunately, there are instances of dogs who come in for emergency care due to abuse suffered from their owners – while she found this very difficult to see, it also made her passion for animal rescue and care grow.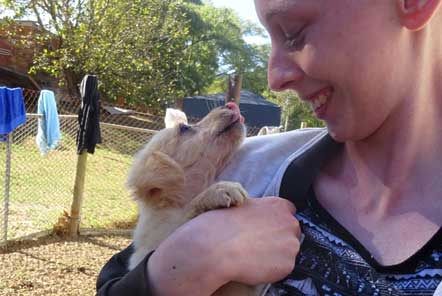 To see volunteers handling these puppies and being able to identify each of their unique personalities was very heart-warming. Without this centre, many of these puppies would be neglected and may not have made it past their first few days in this world. With the care and love of volunteers and the local team, these dogs are able to get used to human interaction and show potential adopters how amazing these animals would be as pets!

To find out more about this amazing project and how you can join the team here: https://www.podvolunteer.org/projects/dog-and-cat-rescue-south-africa
Back
SHARE THIS ARTICLE...
Share this article with your friends and followers by using the social media buttons below: