"I could not think of a better way to have completed my DofE!"
Volunteer Experiences / 10 February 2016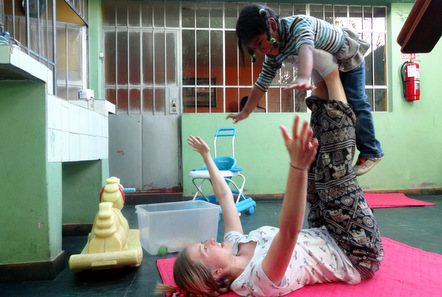 Here at Pod Volunteer, we have teamed up with the Duke of Edinburgh (DofE) Award to offer people doing their Gold Award to complete their 'Residential' placement volunteering at one of our projects! Freya completed her Residential whilst volunteering with us in Peru; "I had long wanted to volunteer abroad and with my Duke of Edinburgh Residential providing me the opportunity to make this a reality I wanted to seize it".
DofE is a youth Charity based in the UK that is leading the way in giving young people aged 14-24 the opportunity to develop their skills for their future careers as well as encouraging them to achieve, aim high and fulfil their potential.
Pod Volunteer is an Approved Activity Provider for DofE; this means that we are able to offer DofE participants the opportunity to achieve the Residential section of their Gold Award, through volunteering with us at our ethical projects all over the world.
Freya, a DofE participant, chatted to us about her experiences volunteering at our Child Care project in Peru with Pod Volunteer that she was able to do whilst completing her Gold Award.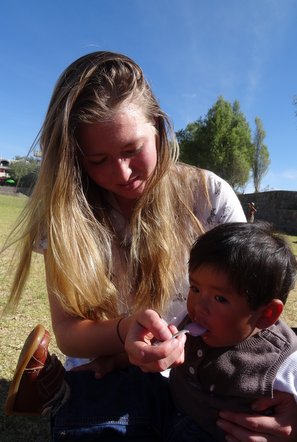 How did you hear about Pod Volunteer?
"I knew that I wanted to volunteer with an organisation which I truly believed was making a positive, long-lasting impact on the communities it had projects in. I also needed to make sure that any project I opted for fit with the DofE criteria for the Residential section.
I found myself scrolling through the Duke of Edinburgh's list of Residential opportunities, which can be found on their website. After glancing over several, Pod's slogan - 'inspiring – ethical – non-profit' – immediately stood out for me. Intrigued, I clicked on the link to the website. I wanted to volunteer as I completely agreed with their ethos of productive, clearly beneficial volunteering abroad.
I had seen lots of organisations which seemed incredibly expensive but it wasn't clear where the money was going. In contrast, Pod is very clear about how it helps, spends and I felt very enthusiastic about it when I found the website. The Peru project sounded interesting, exciting and worthwhile made choosing just one difficult.
With this being my first time setting off out of Europe, naturally I had lots of questions and a few nervous worries but I was very quickly reassured when it was clear that Pod Volunteer provides the perfect balance of support and independence for the first-time overseas volunteer. Not only that, but getting the correct certification needed for my e-DofE account could not have been easier. The whole process was made to be seamless thanks to the Pod team. I could not think of a better way to have completed my DofE!"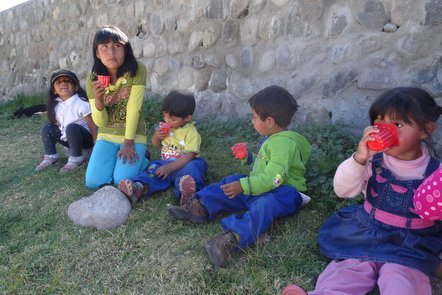 Can you tell us a bit about your experience in Peru?
"The most rewarding thing for me was seeing the development of the enthusiasm in the older children with regards their homework. It made me feel like I had made a small difference. When I first arrived it could take the entire allocated time for homework just to get everybody sat down. The children were not interested in concentrating. However, four weeks down the line, it was a completely different story. I set up an agreement with them that if everyone finished, there was a game we would play. After that, they started to encourage each other to focus on their homework and by the end, everyone was working really well. Seeing them work as a team in response to something I had said made me really pleased. Another simply, but incredibly rewarding thing was the smiles on the children's and local volunteer's faces when I arrived for my shift. It made me feel valued and appreciated.
The first week was the most challenging as I was in a completely new environment and had to become accustomed to it and also build up good, trusting relationships with the children. Although I had worked with children before, I had never been to South America and so I looked to the local staff to see how they behaved with the children to see if there was any cultural differences. I was conscious at first that there were differences in things such as discipline. Like any kids, the children had a tendency to play up sometimes and so learning how to react to this was important. Ultimately, I felt it built stronger relationships with the children which was good.
The appreciation of the local volunteers was one of the most rewarding things for me. On my first day, I brought some stationary for the children. Although it was only a small contribution upon my arrival there, the gratitude that I received for it reminded me immediately why I had come. Thereafter, they told me several times how they wouldn't be able to run without support from volunteers from abroad. On a personal level as well it is an incomparable experience. You get to volunteer, find out about another culture and have a completely new experience."
What advice would you give to others considering volunteering abroad?
"I would say be open-minded and prepared to do anything!"
A huge thank you to Freya for sharing her experiences with us!
Find out more about how to complete your Duke of Edinburgh Residential Gold Award with Pod Volunteer
Back