Exciting news at our Elephant Care and Research project
Project & Pod News / 15 February 2019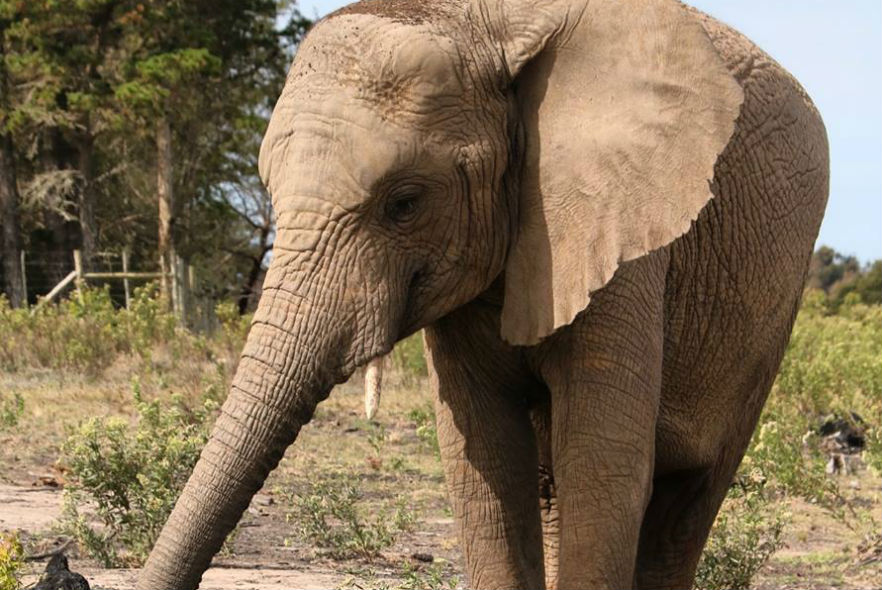 In March of this year, our Elephant Care and Research project in South Africa is launching its new 1 week programme, giving more volunteers the opportunity to assist the dedicated local team in providing care and contribute to important research on the 10 African elephants who call the park home!
Who is this project best suited to?
This project is open to elephant lovers who wish to learn more about how to provide care for African elephants. The local team want as many elephant enthusiasts to experience the volunteer role as possible but appreciate that their former 3 week minimum duration may have been a bit of a stretch for some. With this mind, they have launched their 1 week programme which aims to squeeze in as much educational and practical elephant experience as possible!
They have also opened this 1 week programme to families with children aged 13 and over – this is an exciting opportunity for an alternative family holiday!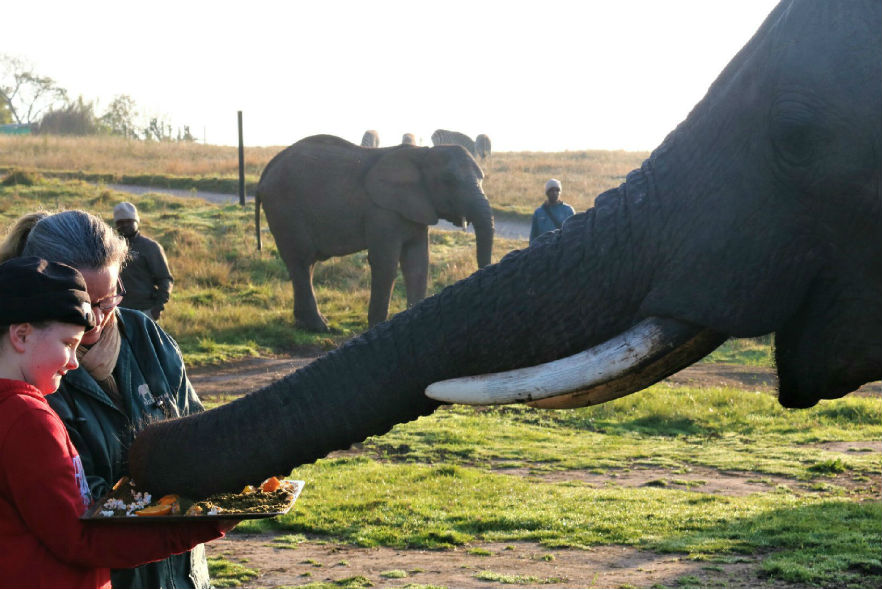 What will I be doing?
Volunteers staying 1 week focus on caring for and learning about the elephants at the park. From your first day volunteering, the team will ensure you get in stuck in with the role and you will receive elephant information and talks whilst being involved in a range of tasks, such as:
Helping look after the elephants - preparing their food, changing their sawdust bedding, and mucking out their living areas
Field observations of the elephants - during the day and at night
Walking with the elephants
Data entry
Making elephant enrichments to encourage wild foraging behaviour
General maintenance - cleaning of elephant pens, water troughs and other areas, maintenance and painting
Making elephant dung paper to sell to raise funds for the project
At the end of their volunteering duties, volunteers join the team for a traditional South African braai and the following morning, they can take part in a breakfast walk with the elephants. From this point to their departure, volunteers are welcome to interact with the elephants as tourists do!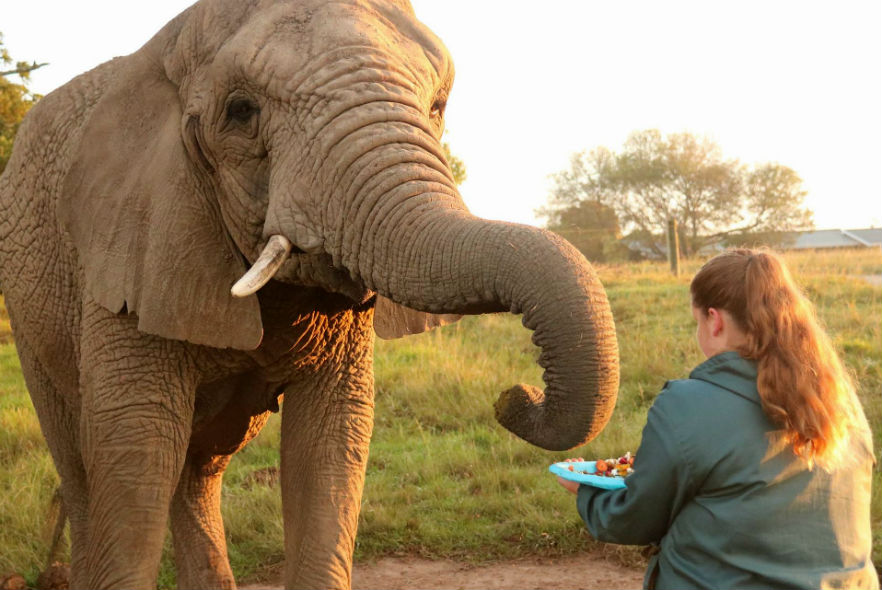 Where will I be staying?
Volunteers will be living on site at the 110 hectare park which is based around 9 kilometres from the incredible destination of Plettenberg Bay. Plettenburg Bay is located on the famous Garden Route which is popular due to its beautiful natural diversity including pristine coastline, huge wetlands, salt marshes, rivers, mountains and indigenous forests – if you are a nature lover, this is an ideal location for you to visit after your placement finishes.
If you want to explore more of the local area after your 1 week placement finishes, there are many activities, such as visiting animal and bird sanctuaries and reserves, whale watching, bungy jumping, sky diving, surfing to get involved with!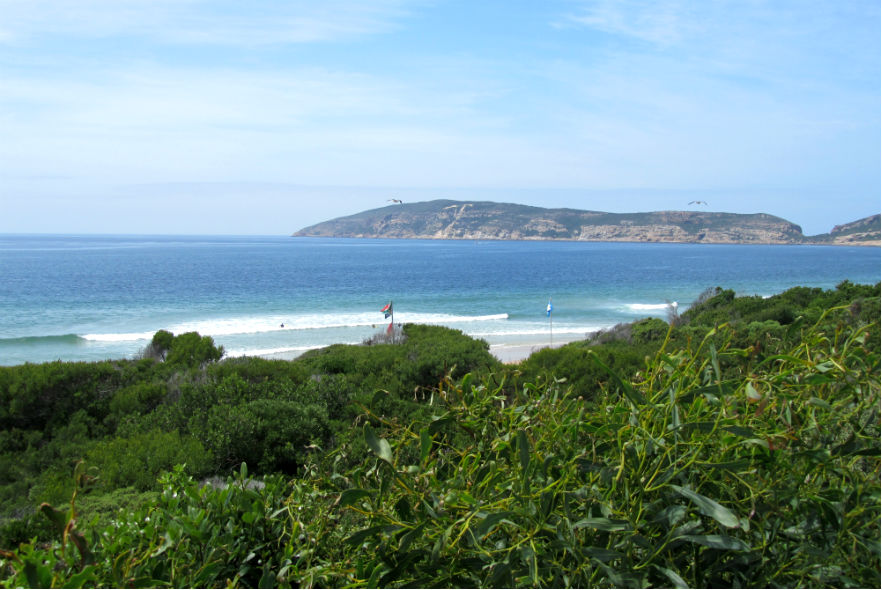 What makes the project unique?
There is a lack of research completed on captive elephants in South Africa, particularly with respect to their welfare and husbandry. The parks research conducts research on African elephants in "free-range captivity", where elephants have room to roam but interact with people as part of a larger tourist facility.
The research team monitor and observe the elephants who live at the park, collecting research to support improvements in both captive elephant welfare and assisting in research for wild elephant management. For example the team have developed new methods to improve herd dynamics in captive elephants who interact with tourists and are providing case studies for new techniques to help reduce human-elephant conflict in the wild.
The local team are always in need of additional support as providing adequate care for African elephants is no mean feat! By joining this team and assisting with the care of the elephants, you are effectively allowing the research team and volunteers enough time to carry out important data collection tasks, therefore contributing to better understanding on how to effectively manage and understand both captive and wild African elephants!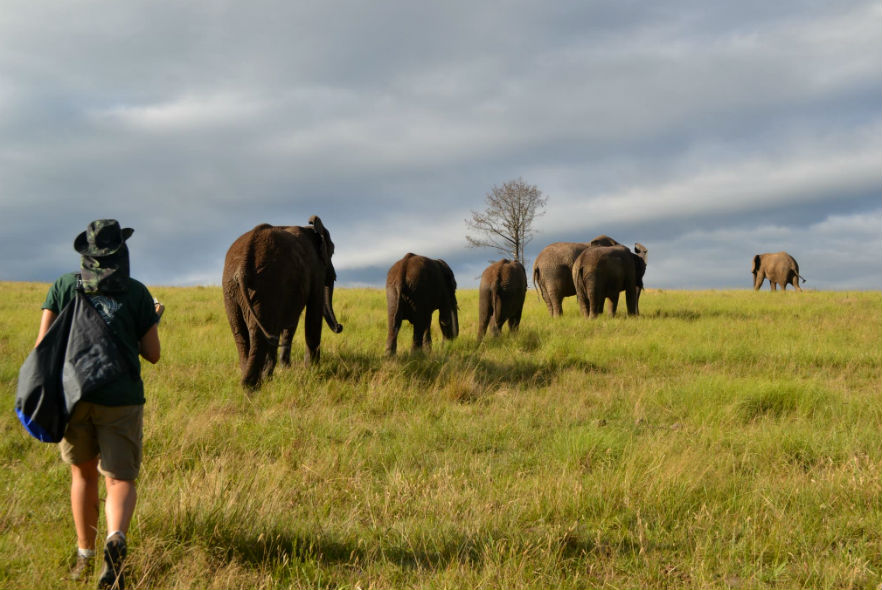 To find out more about how you can join this incredible project, click here!
Back
SHARE THIS ARTICLE...
Share this article with your friends and followers by using the social media buttons below: