Ellen shares her experiences at the Under 18 Elephant Care and Wildlife Rescue project!
Volunteer Experiences / 08 May 2018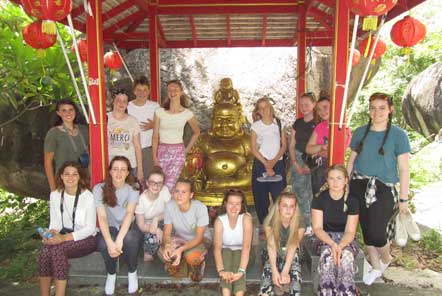 If you are 16 or 17 years old and are keen to help elephants, monkeys, bears and other wild animals at a tropical wildlife sanctuary – our Under 18 Elephant Care and Wildlife Rescue trip to Thailand may be just for you!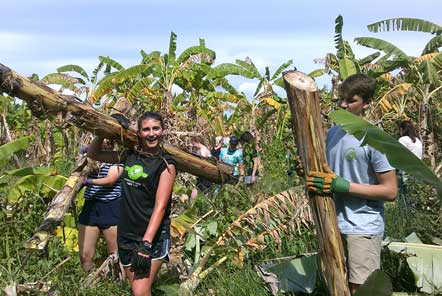 The 2 week trip is led by dedicated Pod Volunteer Team Leaders and our volunteers have the opportunity to put their love for animals into practice by caring for exotic animals and at the same time learning more about the rescued wildlife.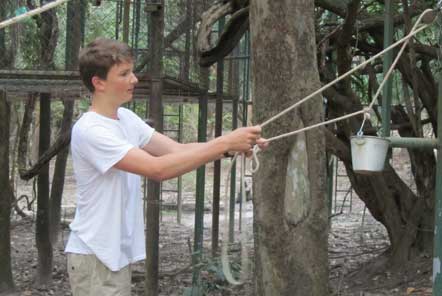 You can find out more here about joining this trip!
Ellen joined our trip last summer and shared with us her fantastic experience:
"Before I left to go to Thailand everyone told me it would be amazing, life changing they said. I nodded along, thinking yeah it is a pretty cool thing to be doing: travelling halfway across the world with a group of under 18 year olds I had never met before and then to volunteer for two weeks in a wildlife rescue centre. But I never thought they'd be right, my experience was extraordinary in all the right ways.
I'm not going to lie, its tough work, especially since the heat and humidity doesn't help. We started work at 6:30am (before breakfast, outrageous I know) and usually we would finish around 5pm. obviously breaks and lunch too. But it is crazy there, you forget about normal life completely. While volunteering I didn't once think about my upcoming exam results or any usual home worries. The work was rewarding and peaceful and you soon adapted to the ace way of life.
And if that's not enough to persuade you, every day for a week i started my morning handfeeding elephants. Not bad, if you ask me.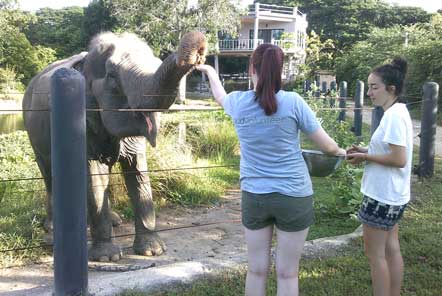 What did you find most rewarding?
Seeing the changes the centre made, for example while feeding the Primates one day we had the honour of seeing a grown monkey touch the EARTH for the first time. She had been kept in a cage full of rubbish, on a kitchen counter for the first 15 years of her life. We put her food down on the ground and watched her touch soil for the very first time.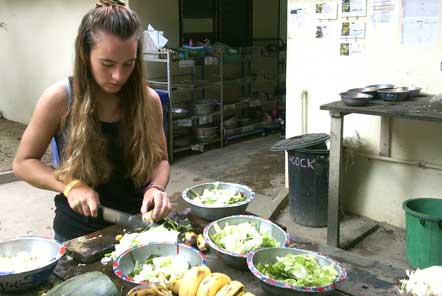 What did you find most challenging?
Leaving!"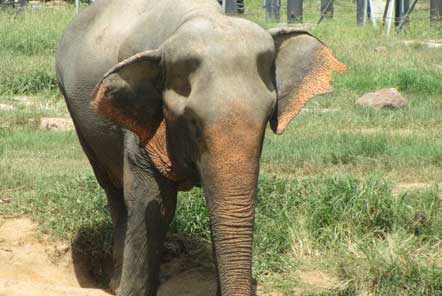 Volunteering overseas can be a life changing experience and our trips are an amazing opportunity to join an unforgettable and rewarding volunteer placement before you turn 18!
You can read more feedback from our volunteers as well as from volunteer parents here: https://www.podvolunteer.org/under-18-elephant-wildlife-thailand-reviews
You will support the team in their fantastic work, in providing an optimum level of care for the animals living at the centre, what is more you have the chance to meet likeminded volunteers and explore the local area on organised trips.
If you would like to find out more about our special Under 18 volunteer trip options, visit our Under 18 page here: https://www.podvolunteer.org/who-volunteers/under-18
Back
SHARE THIS ARTICLE...
Share this article with your friends and followers by using the social media buttons below: