Elephant adventures in Sri Lanka
Volunteer Experiences / 10 January 2022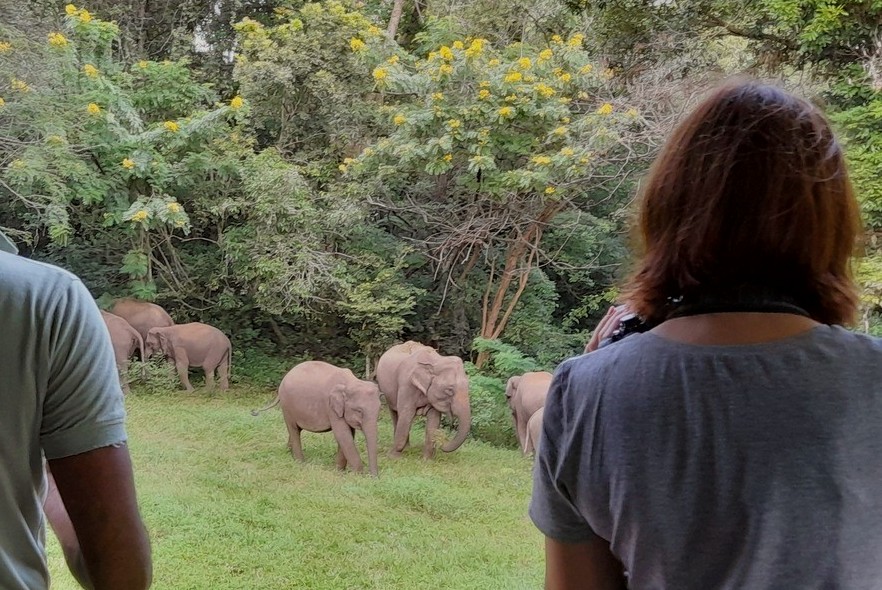 "If you are looking for your next adventure - come and don't just see the elephants, help protect them!" Katarzyna shares her experience after joining the Elephant and Wildlife Conservation team in Sri Lanka.

"It is truly exciting to participate in the volunteer program at the Elephant and Wildlife Conservation project. I love how their work combines thorough, world-class research with long-term conservation work with the local communities to help mitigate the human-elephant conflict by supporting the farmers. It was a pity to hear a lot of those activities had to be scaled down or paused because of the pandemic - and I'm happy to be the first of volunteers returning to support it!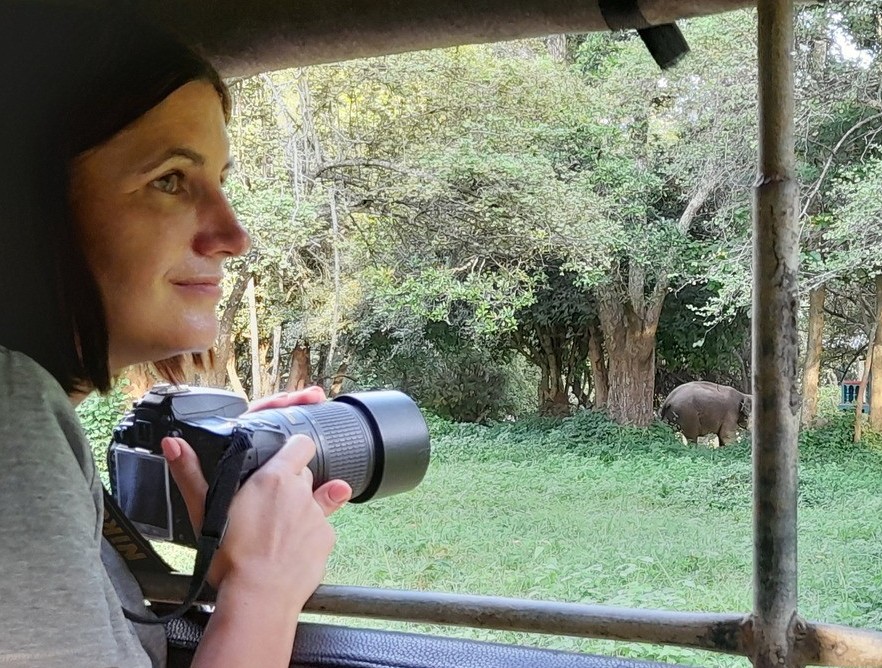 My first week was truly exciting - with visits to Wasgamuwa National Park and a chance to observe and take notes on several elephant family groups, learn more about their habits and behaviours, watch these majestic animals from up close, looking at how they eat, how they care about the young ones, how they communicate within the group. Truly enchanting!
I also had a chance to see the richness of other wildlife including plenty of local birds, wild buffalo, spotted deer, sambar, crocodiles, water and land monitors, wild boar etc.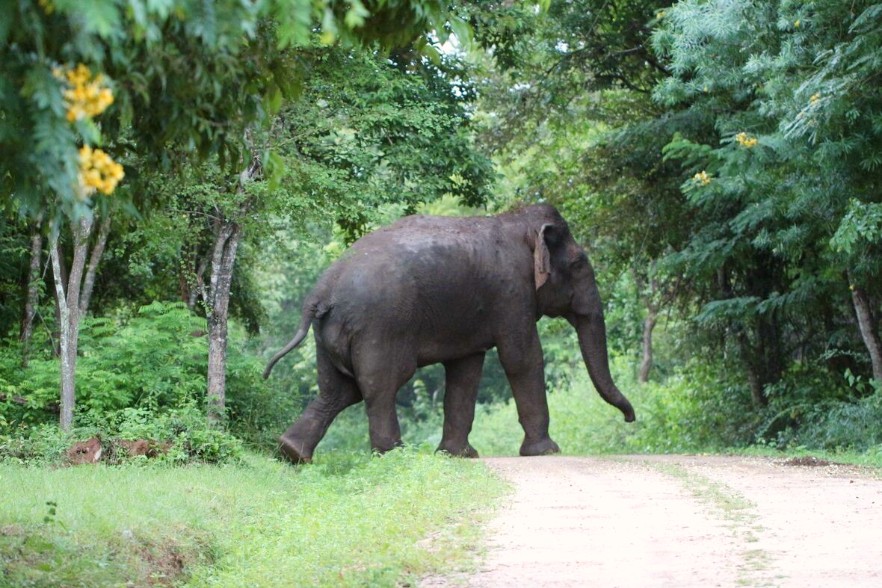 We also set up camera traps, hiking through the jungle, observed elephants outside the national park, worked to create a butterfly sanctuary to attract the many species of Sri Lanka's amazing butterflies (some as big as my palm and colourful like in paradise), supported the local farmers by giving them orange saplings to protect against the elephants while generating additional income and helped in planting those trees.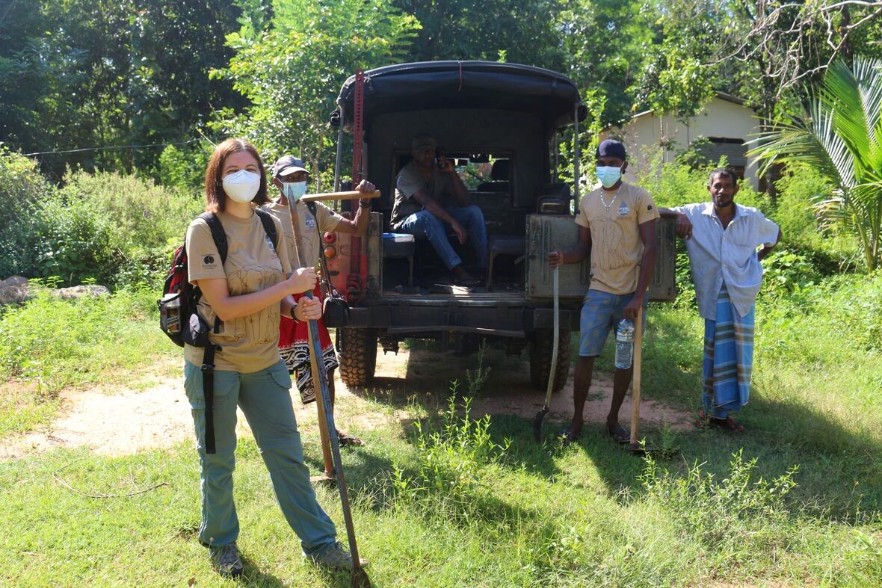 Chandima who supports volunteers at the project was very willing to explain more about his research, the program and the conservation measures, but I also had many wonderful conversations with him and the other project team members on many other topics.
All this living in a beautiful surrounding, facing a serene lake full of water birds, overseeing a patch of jungle and close to a magnificent rocky hill, among a very friendly team, with delightful local food cooked by Lila and the wake-ups with the sounds of birds at dawn. Even the basic living conditions in the field house are part of the adventure and each day I was happy to watch our house or terrace pets (cute cat and dogs) as well as wildlife guests (geckos, skinks, lizards, bats, frogs etc).
The Field House is designed to be Covid-safe providing masks, sanitizer and reminders to keep a safe distance from other people. And Sri Lanka is very well organized in terms of travel (clear rules pre- and during travel, even getting the visa is easy, rapid PCR testing in the airport if you need it for the return etc).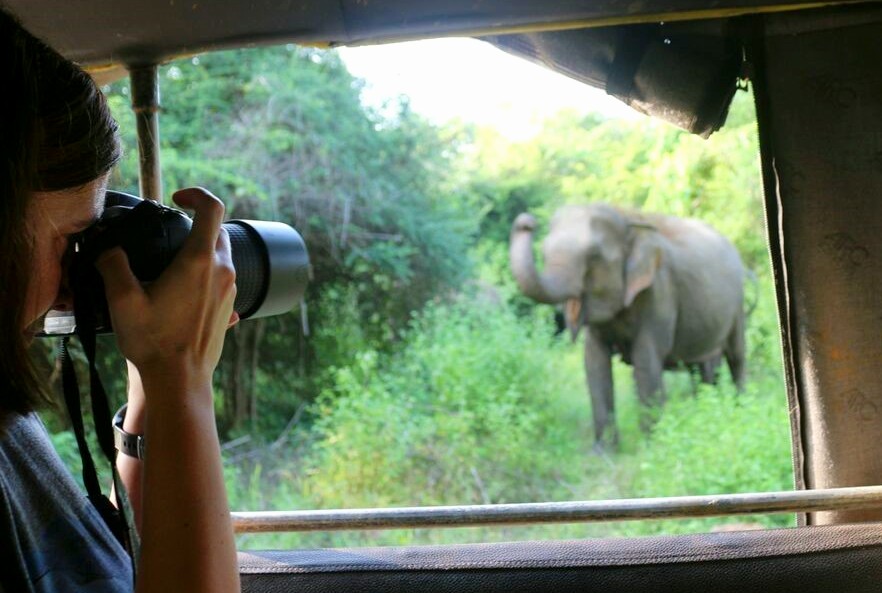 I could not imagine a more memorable holiday - I already know I will want to keep coming to Sri Lanka and the project! So, if you are looking for your next adventure - come and don't just see the elephants, help protect them!"
If you would like to help conserve elephants in Sri Lanka then find out how you can take your next steps on our project page here: www.podvolunteer.org/projects/elephant-wildlife-conservation-sri-lanka
Back
SHARE THIS ARTICLE...
Share this article with your friends and followers by using the social media buttons below: