Complete your DofE Gold Award with elephants in Thailand!
Volunteer Experiences / 31 December 2019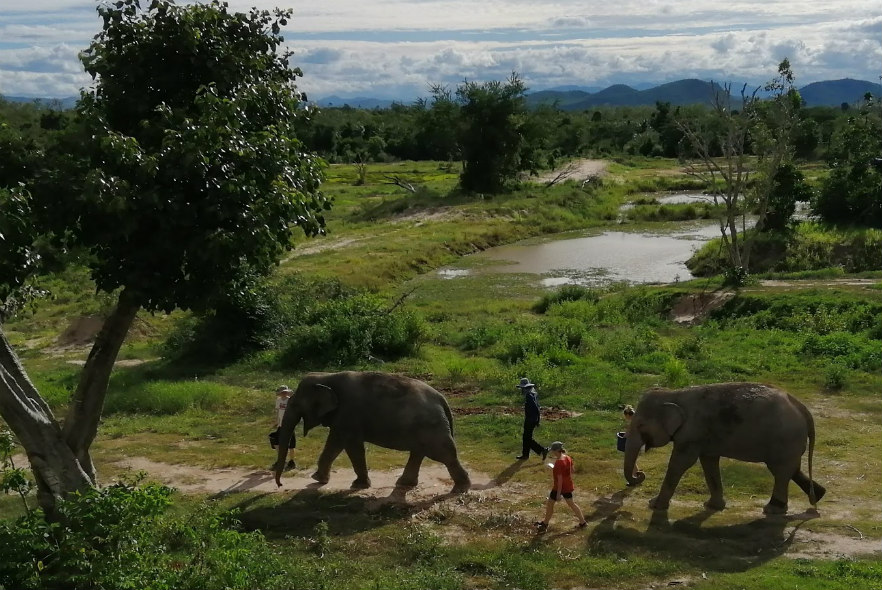 Every year we run a special two week trip for 16-17 year olds to work with rescued elephants, monkeys, bears and other animals in tropical Thailand. This is a perfect trip for younger volunteers travelling for the first time without their families, as you receive support in planning your trip and during your time overseas! You don't need any experience as you will receive your training when you arrive in Thailand.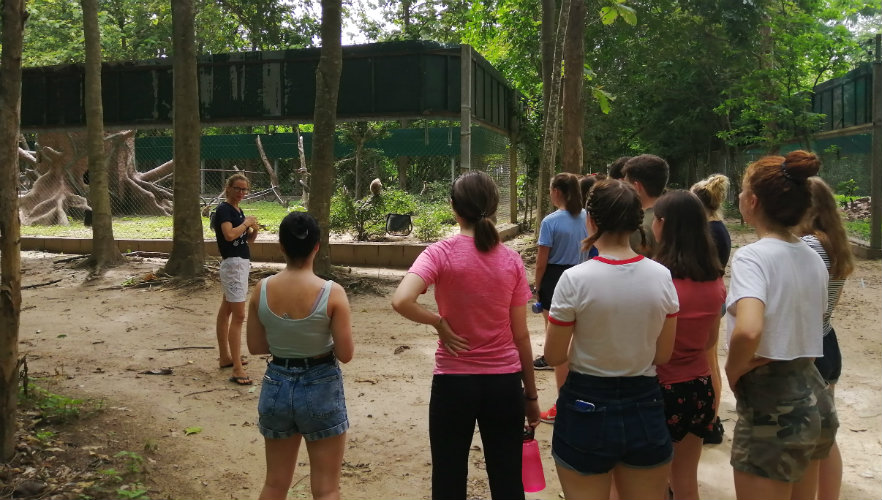 Many volunteers join the volunteer trip as part of the Residential section of their Gold DofE (Duke of Edinburgh) Award – as this has been approved by the DofE as meeting the specific requirements. The team are away from home for over 4 nights, taking part in a group activity, led by an Approved Activity Provider and in a group of at least 5.
Completing the Residential section of your award whilst on the Thailand Elephant Care and Wildlife Rescue trip is an amazing opportunity to step outside of your comfort zone to an unfamiliar environment, gain new skills and have fun whilst volunteering on a safe and approved programme.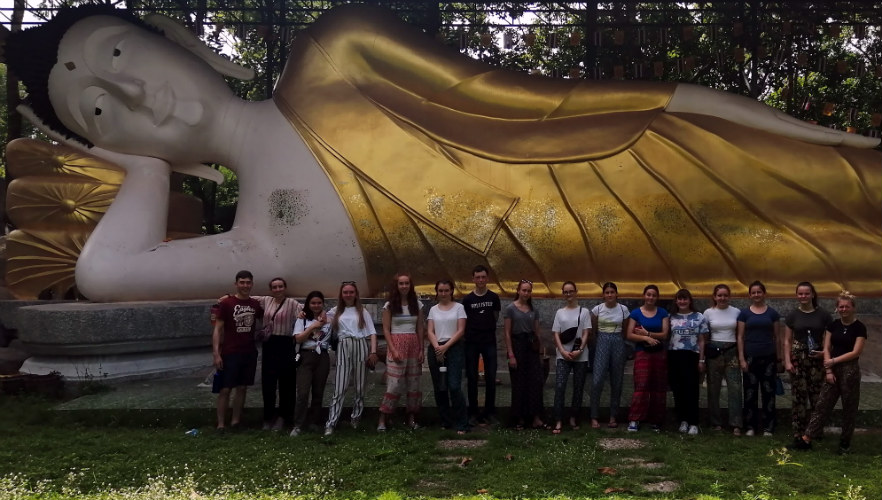 It's a very popular trip as you also get to explore Thailand's vibrant night markets, fascinating temples and bat caves, as well as visit a relaxing spa and a National Park as part of the trip!
The trip has been especially designed for young travellers as the team are accompanied by a Pod Volunteer Group Leader, who travels with the group from London and supports volunteers throughout their placement. The trip includes all your main meals, accommodation, tours, t-shirt, volunteering certificate as well as a reference at the end of your placement.
This year Emily joined the project as part of her DofE Award this summer and you can hear all about her experience here:
"I had a really good time meeting lots of new people and learning about the animals in the sanctuary. I felt well supported by Pod but still felt I had enough freedom to explore new things for myself - it was a nice trip to bridge the gap to independence. The centre we stayed at was great as well and the vet tour and education session were two of my highlights from the trip. From the moment we landed I wanted to be back at the start doing it all over again and it will forever go down as two of the best weeks of my life!
The adventure truly starts at the airport - meeting the new people who are part of your trip is one of the most exciting parts. We arrived at the sanctuary to a really friendly welcome from all the coordinators who gave us a tour of the sanctuary the following morning and told us some of the animal's stories and how we'd be helping them while we were there.
We were split in half to work so we would do a week on wildlife and week with elephants and each day you would be put in a different team to work with different animals so you really had a chance to see everything.
All the other volunteers at the sanctuary are so helpful and know what they're doing so they can always help out when you're stuck on something.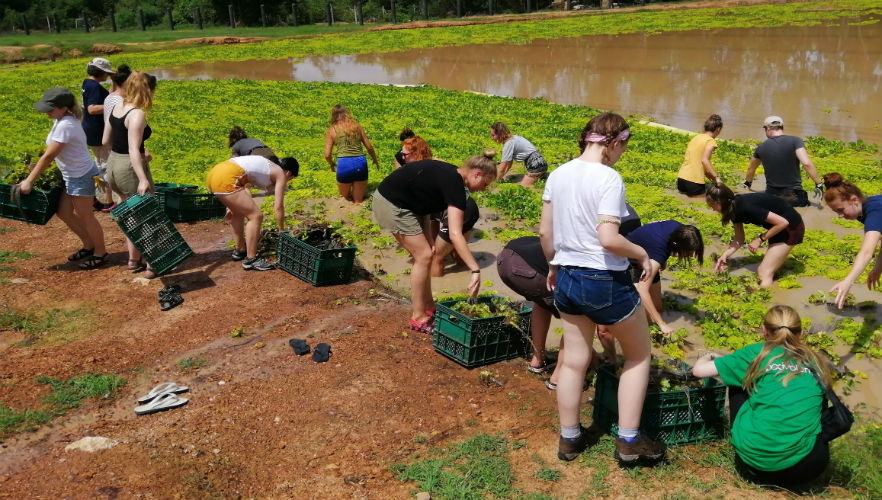 Meal times where really enjoyable as you could meet with the whole team and exchange stories from each side of the sanctuary. The food was really good and there was lots of choice so you could mostly find something you like.
In the evenings you have the chance to spend more time with the group and you get to know people really quickly. Each week you also get a day off and we also visited both a more traditional and touristy night market.
Our Pod leaders were really knowledgeable on the area so could share lots of information with us. They were also friendly faces who could help with any issues from sunburn and blisters to what to to buy in the gift shop!
The accommodation was good and was on the sanctuary site so you could go and see the animals in your down time. We were also treated to an education talk on the animals and a tour around the vets which was really interesting.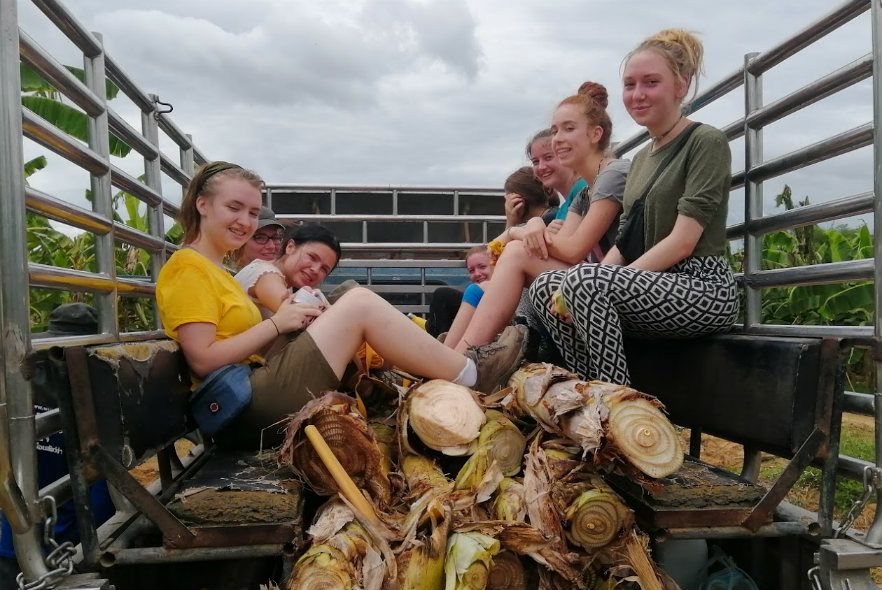 As you get into the rhythm of sanctuary life, time seems to speed up and you realise that two weeks isn't that long at all! The 6am wake ups get easier and you start to find the cold showers actually refreshing and you start to have a sense of comfort in what use to be a very unfamiliar place. This makes leaving very hard and the last goodbyes, especially to those in your group from outside your country, are really difficult. But you all share a really unique experience that will last forever.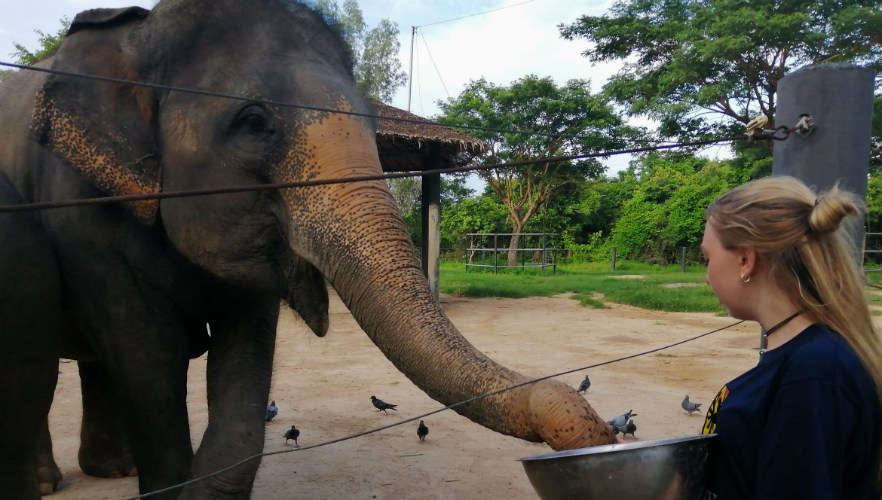 What did you find most rewarding? The fact that everything you do at the sanctuary has purpose and contributes to success of the centre and the wellbeing of the animals.
What did you find most challenging? Waking up and working before breakfast
What advice would you give to others who are considering this placement? You won't regret it"
Back
SHARE THIS ARTICLE...
Share this article with your friends and followers by using the social media buttons below: