Chloe's experience at our Community Education project in Peru
Volunteer Experiences / 20 June 2019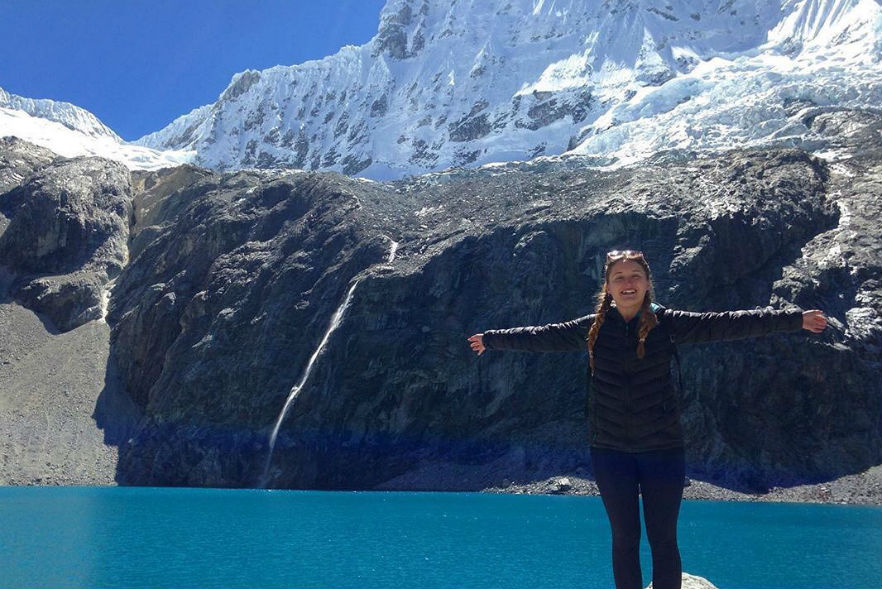 Based at the foot of the stunning Cordillera Blanca Mountain Range, the bustling city of Huaraz is the home to our Community Education project in Peru. At this project, volunteers join a dedicated local team in providing educational support to children ranging from 6 to 18 years old. From helping with maths homework to organising a game of football, there is never a dull day with these students and volunteers are sure to have an amazing experience in Huaraz!
Pod Volunteer Chloe recently finished a 3 week placement with the local team in Peru and has written a fantastic insight into what it is like to volunteer with the Community Education project!
"Volunteering at the Community Education project ensures that no two days are ever the same. However, there is one thing that is certain – each day will be jam packed.
I usually get up at about 7.30 in the morning, giving me time to pop in the shower, get ready and have my granola and yogurt before the school doors open at 8.30. Although the doors open at 8.30, the children run on Peruvian time, meaning that many arrive quite a bit later. In the morning, it is the older children (12-16-year olds) who come to the centre, because most secondary schools don't start until about 1pm. The older children are generally quite motivated to get their homework done but will ask the local and international volunteers for help with various English worksheets, maths equations and problems, and often drawing, among other things. Be prepared to re-learn what you have forgotten from secondary school maths lessons – who knew I would need algebra and multiplying fractions again in my life?!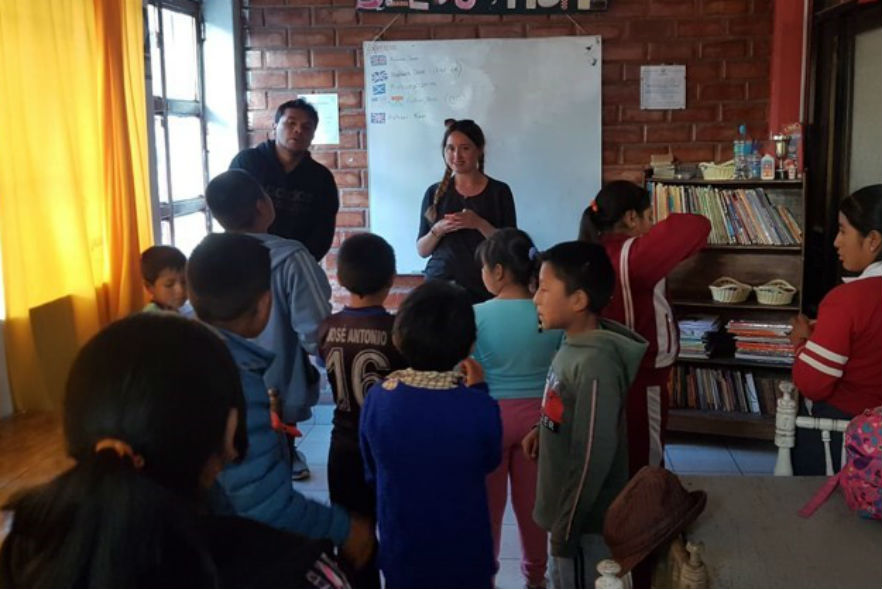 At about 10.30, the kids wash their hands before prayers and their morning snack. This is usually bread with avocado, cheese or a boiled egg, alongside an oat drink. Seeds really promotes hygiene, nutrition and eating well to the children.
After brushing their teeth, the children leave between 11 and 11.30, allowing the volunteers a break until 2.30! That means three hours to do whatever we like, whether this be exploring the buzzing city a little more, grabbing a 10 sol Menu del Día (to Brits that is a three-course meal for £2.50), popping to the market for groceries, or catching up with friends and family on Skype.
From 2.30 the project gets a little bit crazier, as the younger kids pile through the door. Most of them are between 8 and 12 years old, meaning they love to play all sorts of games and giggle at everything! At 3pm, they start their homework if they have it, or they do some drawing, colouring in, reading, or whatever we encourage them to do. Be ready to read fairy tales in Spanish – the kids love to hear you read too and won't hesitate to correct your pronunciation!
At around 4.30 the kids have recreo, so many of them go into the courtyard for a game of football. Others will want to play a board game with you, watch videos on YouTube or have a go on Steph's virtual reality app on her phone, which is funny to watch! At 5pm, the kids wash their hands for prayers and their snack, and they leave at about 5.30, having brushed their teeth and kissed the profesores goodbye.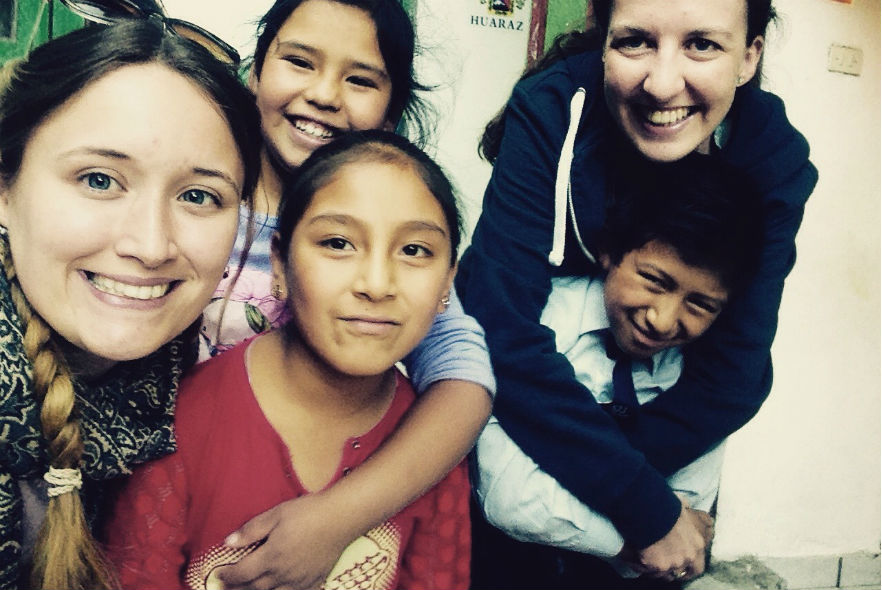 On Mondays to Thursdays, this allows about an hour before the adult's evening English class, which is a way of fundraising for the project. We currently have four very friendly students who come to the school to improve their English. Volunteers are encouraged to participate in this, and I particularly enjoy it because it gives you the opportunity to meet some lovely local Peruvians, and to learn about the Peruvian culture.
The students leave at around 8pm, which is the perfect time for dinner! The volunteers take it in turns to cook for each other, or if we are feeling lazy, we eat out. Huaraz has so many options for food – from Chifas(Chinese) and grilled food to local cuisine and more Western food options – we are spoiled for choice.
We are all pretty exhausted after this, so after watching something on Netflix in the sitting room or chilling out with the others, it is time for bed, ready to do it all again the following day!
As someone who will start Modern Foreign Languages teacher training in England through UK charity Teach First later this year, volunteering at the Community Education project is ideal for me. I am gaining so much experience with children of a variety of ages, having my eyes opened to a different culture and different ways of life, and am improving my Spanish immensely.
The only thing I regret is that I am not staying longer!"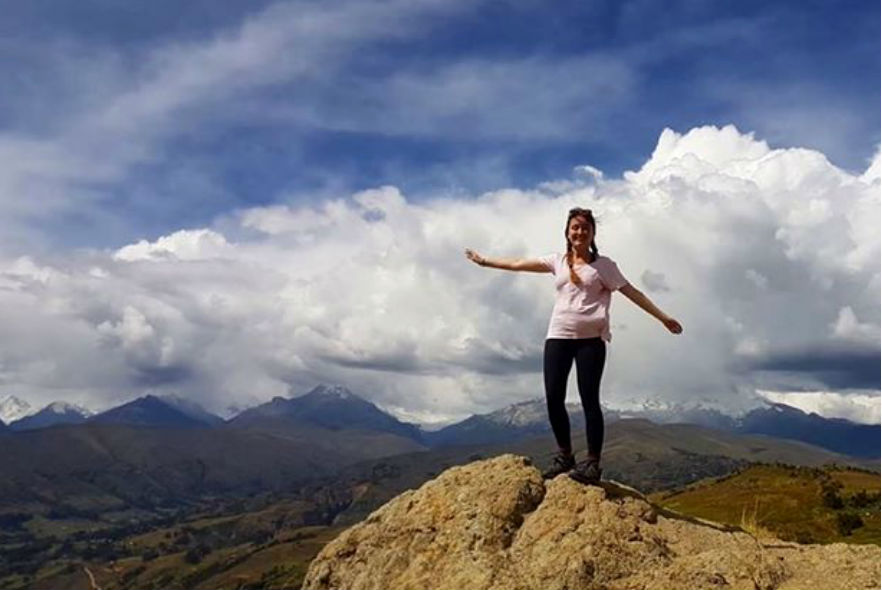 If you want to find out more about how to join this awesome team, find out all about it on our Community Education project page here: https://www.podvolunteer.org/projects/community-education-peru
Back
SHARE THIS ARTICLE...
Share this article with your friends and followers by using the social media buttons below: