Celebrating our Marine Conservation project in Thailand!
Project & Pod News / 20 December 2018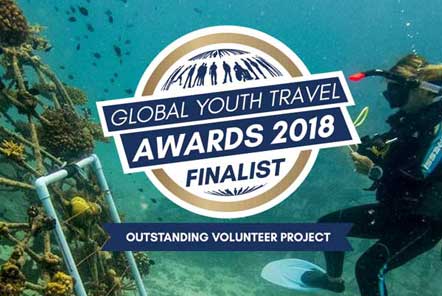 We are thrilled to share that our Marine Conservation project in Thailand was awarded finalist for Outstanding Volunteer Project at this year's Global Youth Travel Awards! This is an incredible achievement but hardly surprising, as the project is a leader in the field for contributions to conservation efforts on the island of Koh Tao.
Since becoming a popular tourist destination in the 1980s, the oceans surrounding the island of Koh Tao in Thailand have been affected by environmental changes which, in turn, have dramatically impacted the marine ecosystem of the area. In an effort to tackle issues such as coral bleaching, tourism, moor-line damage and overfishing, the project has formed and is working towards protecting and restoring this area of the ocean to its former, spectacular, self!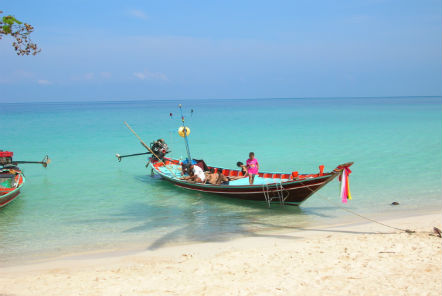 The central goal of our Marine Conservation project is to support conservation and research initiatives on the island of Koh Tao. The project has two main objectives; surveying the reefs and implementing local environmental initiatives to protect the oceans and coastline.
The project works to achieve this through:
managing local reefs
reef research
coral restoration and protection projects
educating divers on how to dive in a non-harmful way to the marine environment
running marine conservation courses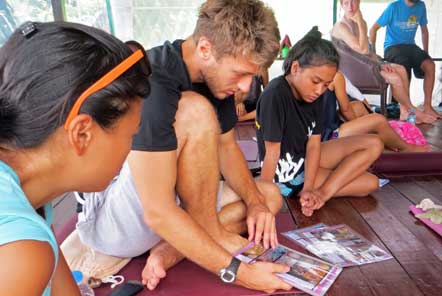 In 2018 alone, the team has:
removed nearly 20,000 coral predators from the coral reefs surrounding Koh Tao
former Pod Volunteer and current team member Raul published a book on Sea Slugs of Koh Tao
made over 250 submissions to their whale shark and sea turtle Identification Program
released 14 turtles back to the wild
deployed 12 artificial reefs
installed over 20 Mooring Lines
As well as this, 2018 saw the team banning all chemical based sunscreens from their boats. Studies have shown that these chemicals can cause damage and bleaching to coral, as well as disrupting the life stages and hormones of fish. Instead of these, the team encourage the use of non-nano mineral sunscreens which are available to purchase in their dive shop. These are made of zinc or titanium oxides and are effective in blocking out harmful UV rays without posing a threat to marine life.
We are immensely proud to be supporting such a fantastic project and hope that our volunteers will continue to donate their time and resources to the local team into 2019! If you are interested in joining and want to find out more, you can do so here.
Back
SHARE THIS ARTICLE...
Share this article with your friends and followers by using the social media buttons below: