Canoe the chimp has a new home
Project & Pod News / 12 September 2022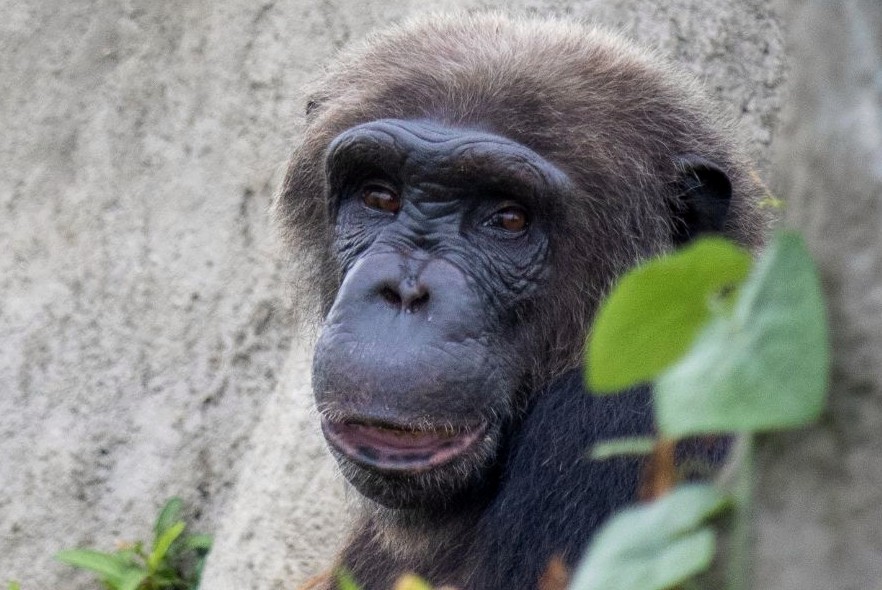 Canoe the chimpanzee was caught in the wild in central Africa back in the 1980's when he was just a baby and imported to Thailand. He sadly lived for over 30 years at a school in central Bangkok is a small dirty 4 m2 concrete cage.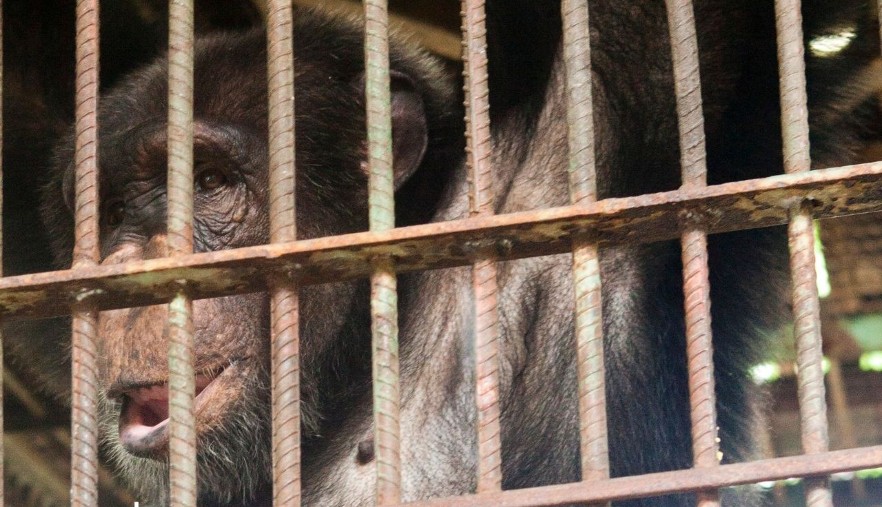 Thankfully he was rescued by the Wildlife Rescue team in Thailand back in 2020 but was clearly severely traumatised by his years in such awful conditions. After taking some time to settle into his new home, he now loves climbing, running and is getting much stronger and happier. He happily explores the grass and climbs the his ropes.
Our volunteers at the project enjoy making him his meals and enrichment challenges for him to have treats, helping to develop some of his more natural instincts. We are so happy that he can live his elderly years outside of the bars which were his view for so many years.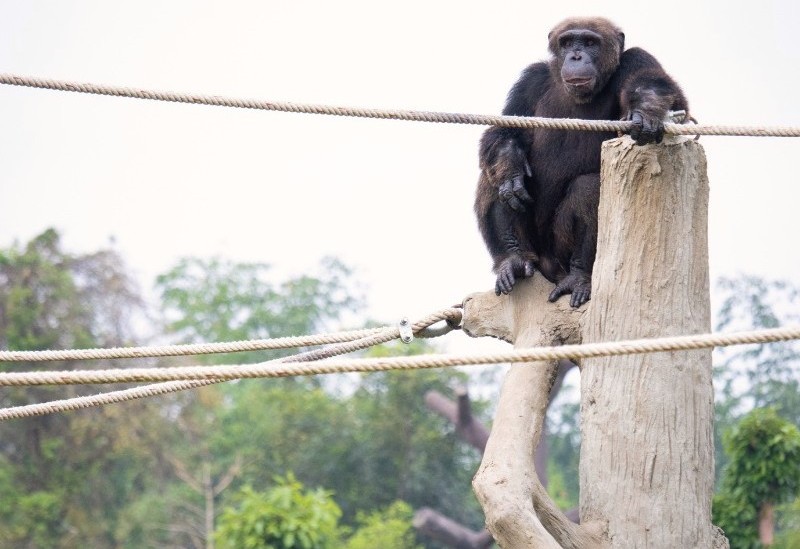 Sadly, there are more chimpanzees in need of help in Thailand but the team can only help them if they are surrendered by their owners over to the rescue centre as unfortunately Thai law does not protect wild animals that are not locally found in the wild. We deeply hope that more chimpanzees like Canoe will be able to call the centre home this year.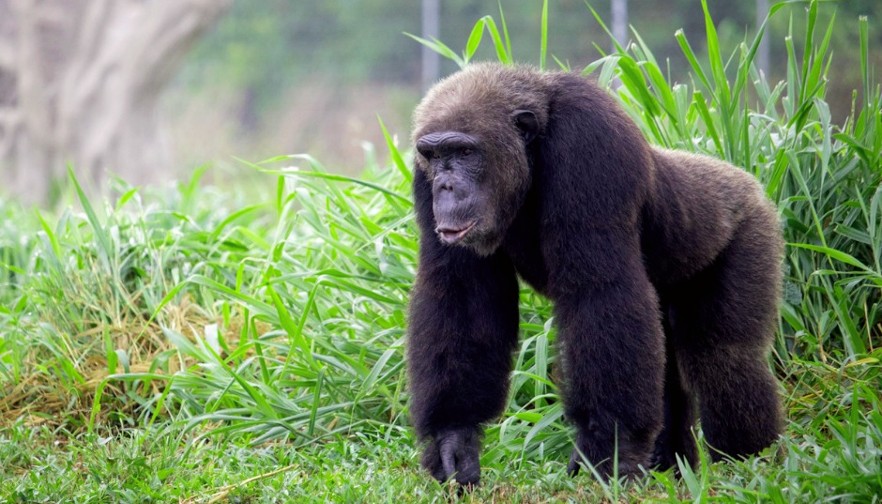 There are over 300 primates who have been rescued at the centre in Thailand and the team desperately need support from more volunteers to help them with their vital work. If you would like to join the volunteer team in Thailand you can find out how on our Wildlife Rescue project page here: https://www.podvolunteer.org/projects/wildlife-rescue-thailand
Back
SHARE THIS ARTICLE...
Share this article with your friends and followers by using the social media buttons below: