Best Volunteering Organisation 2017 Winner!
Project & Pod News / 01 January 2018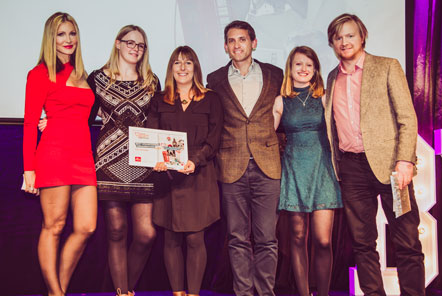 We are thrilled to have been announced as the winner of the Best Volunteering Organisation 2017 at the British Youth Travel Awards!

A huge thank you to our volunteers and overseas projects who made this possible - we hope you feel as proud and happy as we do to have been recognised as the Best Volunteering Organisation 2017!
It's builds on our previous success as we were the winner in 2015 and a finalist in 2014. We work really hard to be the best we can and be ethical in all we do so it means alot to get this recognition, judged by a panel of industry experts.
BETA who run the Awards explain that:
"This category is designed to reward UK based organisations engaged in volunteer tourism that can demonstrate the delivery of benefits to the local communities in which they work and the volunteers involved.
Volunteering overseas is rapidly growing and it is imperative that organisations engaged in this type of work are passionate about the positive developmental outcomes whilst also working to minimise the negative impacts. It is crucial to ensure that such programmes impact constructively on economic, social and environmental issues within local communities.
Volunteer programmes must:
Promote self-funding volunteer efforts that deliver skills transfer or provide a supporting role to a community/project
Don't replace local employment
Match volunteers' skills with community needs, provide volunteer support
Have financially transparent practices
Judging criteria
Commitment to sustainable best practice
Involvement with local communities in planning and decision making
Maintaining and encouraging social, cultural and natural diversity through recruitment selections and/or placemaking
Managing expectations of the volunteer and host (community/project/destination)
Assessment of environmental impacts or the project overall / Using resources sustainably
Demonstrate tangible benefits for the volunteers and projects/hosts involved
Quality, innovation and marketability
Promotion of sustainable tourism to end user
Provides a good example for others to follow"
Back
SHARE THIS ARTICLE...
Share this article with your friends and followers by using the social media buttons below: