Best documentaries for wildlife and conservation lovers
Volunteering & Travel Advice / 03 September 2023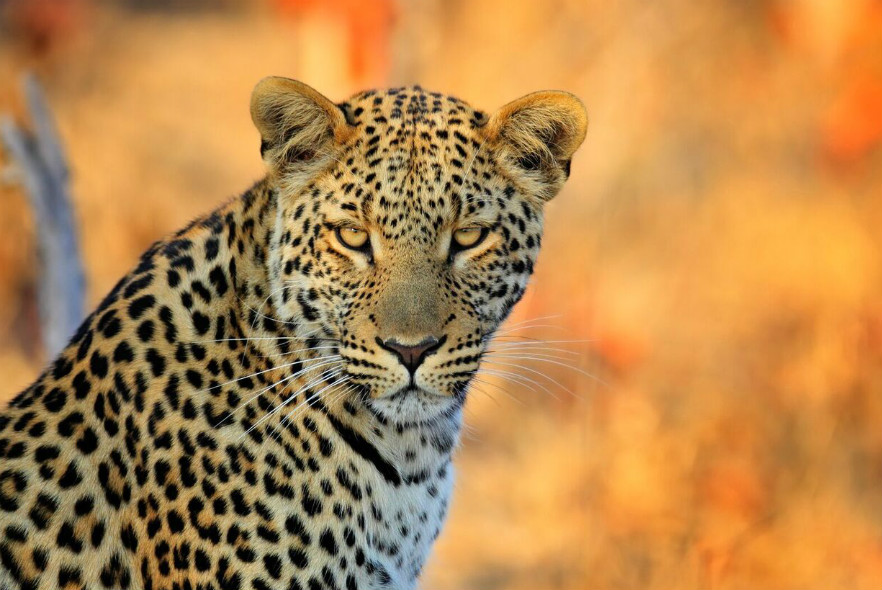 The Pod Volunteer team love documentaries on all topics and sharing our latest finds with each other. We would like to share our recommendations for the best documentaries for people who are passionate about wildlife, animals and conservation. Some of these are upsetting to watch (even just the trailers), but the hope is that they will resonate with those who watch them, ignite a passion for change and greater understanding of our ever changing world. So here they are, in no particular order because they're all fantastic!
Our Planet
Tagline: This is the story of our changing planet and what we can do to make it thrive
Released: 2019
Synopsis: This eight-part nature documentary has been created for Netflix in collaboration with WWF and Silverback Films, the creators of Blue Planet and Planet Earth. The series is voiced by the world-renowned broadcaster and natural historian Sir David Attenborough. From the very first minute, the incredible footage, using the latest camera technology, whisks you away to lands you could only imagine. The series takes you to 50 countries in all corners of the world to watch spectacular natural events from the ice caps to the Amazon jungle to the Namib desert. It's a stark reminder of how the sheer beauty and wonder of the world is increasingly becoming an unstable balance due to our daily actions. If this series doesn't make you fall in love with our extraordinary planet, then nothing will!
Quote: "Suddenly, saving our planet is within reach. We've worked out all the problems. We're working on all the solutions. We now have the choice to create a planet that we can all be proud of. Our planet. The perfect home for ourselves and the rest of life on Earth." Sir David Attenborough, Presenter, Naturalist (and absolute legend)!
Awards include: This impressive series has an unsurprising 21 nominations and 5 wins, including Primetime Emmy Awards for Outstanding Documentary or Nonfiction Series and Outstanding Narrator, plus Best Original Score for a Documentary from International Film Music Critics Award (IFMCA).
Secrets of the elephants
Tagline: Elephants have almost supernatural ways of navigating the world
Released: 2023
Synopsis: Narrated by Natalie Portman and produced by the inspiring Paula Kahumbu and Joyce Poole, this series enters the world of elephants, venturing into their diverse home environments of the desert, jungle, savannah and even now adapting to the human world. Although they aren't small, elephants are surprisingly elusive and this series captures stunning footage of them. Elephants are shown to have even been able to adapt to the challenging harsh deserts of Namibia, where our volunteer project is based. Elephants capture the hearts of so many people and this series beautifully shows their sensitive family bonds and insight which helps them acclimatise to the changing world climate.
Quote: "They were here long before us and if they go our wisdom will be lost"
Awards include: 2023 Nominee - Outstanding Cinematography for a Nonfiction Program and Outstanding Documentary or Nonfiction Series at Primetime Emmy Awards
My Octopus Teacher
Tagline: An unusual friendship with an octopus
Released: 2020
Synopsis: This enthralling film captures Craig Foster's graceful relationship with a female octopus within her home of the kelp forest. Filmed in the Western Cape of South Africa this documentary takes you on his daily journey into the octopus' mysterious world. This leads Craig to question his vulnerability, relationships with others and allows him to become more connected with animals. It's a beautiful film which makes you question the ethics of conservation and filmmaking whilst you wonder in the beauty of this rarely documented underwater world and the creatures that live there.
Quote: "A lot of people say an octopus is like an alien. But the strange thing is, as you get closer to them, you realize that we're very similar in a lot of ways." Craig Foster
Awards include: Won 11 awards, including the highly regarded Academy Awards Oscar winner for Best Documentary Feature and BAFTA Film Award for Best documentary.
Blue Planet II
Tagline: Take a deep breath
Released: 2017-18
Synopsis: Following on from The Blue Planet which was released in 2001, this series explores the oceans further, venturing deeper to unseen areas of the ocean and capturing the incredible life of our sea creatures. The astonishing footage caught by the dedicated filmmaking team can't fail to enchant audiences around the world. The final episode powerfully illustrates the true scale of the impact that plastic pollution is having on our planet. The story of the albatross who died from eating a single plastic toothpick really made the powerful story hit home, there is no such thing as throwing "away". It has captivated audiences so much so that it's even inspired its own social movement #blueplaneteffect to tackle the plastic waste issue in our oceans.
Quote: "Surely we have a responsibility to care for our planet. The future of humanity and indeed all life on earth, now depends on us." Sir David Attenborough, Presenter, Naturalist (and absolute legend)!
Awards include: This magnificent series has won 9 awards including the 2018 BAFTA TV Factual Photography Award, Best Documentary Series at the 2018 Broadcasting Press Guild Awards and 2018 National Television Awards Impact Awards Special winner.
Seaspiracy
Tagline: It doesn't have one yet but we think it should be - "Trawling to the murky depths of the fishing industry"
Released: 2021
Synopsis: An astonishing Netflix original documentary which looks into the impacts of the global fishing industry and uncovers many dark surprising issues. From the huge impact that disgarded plastic fishing nets have upon marine mammals, dolphins being a common fishing bycatch, to the shocking alleged forced labour practises this documentary shows you a terrifying side of fishing that many would have never imagined. It poses the question whether eating fish can currently ever be truly sustainable and what the future holds for our oceans.
Quote: "Most of the positive and negative things that bring about change on human civilization start with someone, some one." Sylvia Earle, Marine Biologist, Oceanographer, Explorer
Awards: 2021 Nominee Cinema for Peace Award at the International Green Film Award
Blackfish
Tagline: Never capture what you can't control
Released: 2013
Synopsis: Blackfish tells the story of Tilikum, an orca at SeaWorld that was responsible for the deaths of three SeaWorld employees. The documentary focuses on the dangers and consequences of keeping orcas in captivity. It reports on the capture and training methods used to take orcas from the wild and create a "routine" to entertain the public. Tilikum sadly died of a bacterial infection in 2016. Not surprisingly, the documentary was not well received by SeaWorld who saw their share price plummet at the time as a result.
Quote: "There is no record of an orca doing any harm to a human in the wild." Howard Garrett, Orca Researcher
Awards include: Nominated for a BAFTA Award for Best Documentary
Virunga
Tagline: Consider this. Only 880 mountain gorillas remain in the world.
Released: 2014
Synopsis: Virunga focuses on the conservation work of park rangers within the Congo's Virunga National Park. The park is one of the most biologically diverse areas on the planet, and is home to the world's critically endangered mountain gorillas. The rangers are fighting to protect the park from war, poaching, and the threat of oil exploration.
Quote: "You must justify why you are on this earth - gorillas justify why I am here, they are my life. So if it is about dying, I will die for the gorillas." André Bauma, Gorilla Caretaker
Awards include: Nominated for an Academy Award for Best Documentary Feature
The Ivory Game
Tagline: The hunt for the hunter begins
Released: 2016
Synopsis: The Ivory Game examines the ivory trade and examines the poaching of elephants in Africa in order to feed the demand for ivory in China and Hong Kong. Undercover filming exposes the extent of the problem and the documentary warns that if governments do not take action now or in the near future, elephants will face extinction by 2030.
Quote: "Traders in ivory actually want extinction of elephants, the less elephants there are, the more the price rises…and it's a race against time" Craig Millar, Big Life Foundation
Awards include: Won The Prince William TUSK Game Changer Award
Mission Blue
Tagline: A world without the ocean, is a world without us
Released: 2014
Synopsis: Mission Blue is about legendary oceanographer, marine biologist, environmentalist and National Geographic Explorer-in-Residence Sylvia Earle, and her campaign to create a global network of protected marine sanctuaries. With oil gushing into the Gulf of Mexico, Sylvia and an environmental dream team race around the world trying to defend her 'Hope Spots'.
Quote: "The sad fact of it is that the ocean could be empty and still look the same. It's a very hard thing to convey what's happening, how it will affect you personally. And so as the ocean is being emptied, and as the ocean is dying, the surface looks the same, the waves look the same." Carl Safina, Conservationist
Awards include: Won the Emmy for Outstanding Individual Achievement in a Craft: Editing - Documentary and Long Form
Planet Earth II
Tagline: 10 years ago Planet Earth changed our view of the world. Now we take you closer than ever before. This is life in all its wonder.
Released: 2016
Synopsis: This nature documentary was a sequel to the popular Planet Earth series and was again narrated by Sir David Attenborough. Its first episode received over 12 million viewers in the UK (the highest viewing figures on record for a nature documentary at the time). The series explored varying habitats and the wildlife that call it home from mountains to islands, jungles to deserts, and grasslands to cities.
Quote: "It's surely our responsibility to do everything within our power to create a planet that provides a home not just for us, but for all life on Earth" Sir David Attenborough, Presenter, Naturalist (and absolute legend)!
Awards include: Won the British Academy Television Award for Best Specialist Factual
Blood Lions
Tagline: A call to stop canned lion hunting
Released: 2015
Synopsis: Blood Lions uncover the realities of the multi-million dollar predator breeding and canned lion hunting industries in South Africa. This industry is a huge problem and last year alone over 800 captive lions were shot in South Africa. You can read about why Pod Volunteer do not offer projects with lion cubs here. Blood Lions is a compelling call to action and shows how you can get involved in a global campaign to stop lions being bred for the bullet.
Quote: "I think South Africa is most probably one of the only places in the world where we breed lions commercially. And we breed them for hunting" Freddie Oosterhuis, Hunting Legends
Awards include: Won the Best Responsible Tourism Campaign at the African Responsible Tourism awards
March of the Penguins
Tagline: In the harshest place on Earth, love finds a way
Released: 2005
Synopsis: March of the Penguins depicts the yearly journey of the emperor penguins of Antarctica. Each autumn, all the penguins of breeding age leave the ocean (their normal habitat), to walk inland to their ancestral breeding grounds. There, they participate in a courtship that, if successful, results in the hatching of a chick. For the chick to survive, both parents must make multiple gruelling journeys between the ocean and the breeding grounds over the ensuing months.
Quote: "There are few places hard to get to in this world. But there aren't any where it's harder to live." Morgan Freeman, Narrator
Awards include: Won the Academy Award for Best Documentary Feature
The Cove
Tagline: Shallow water. Deep secret.
Released: 2009
Synopsis: The Cove tells the amazing story of how a team of activists, film-makers and free divers embarked on a covert mission to document the truth of a hidden cove in Taiji, Japan. It highlight the shocking truth of dolphin hunting and how dolphins are caught for aquariums and marine parks around the world and how those which aren't the right size or gender to perform for entertainment are slaughtered and sold for meat, even though they contain dangerous levels of mercury which could cause poisoning. It's reported that approximately 23,000 dolphins and porpoises are killed there each year.
Quote: "If you aren't an activist you're an inactivist" Richard O'Barry, Activist
Awards include: Won the Academy Award for Best Documentary, Features
Racing Extinction
Tagline: Winning is the only option
Released: 2015
Synopsis: Racing Extinction combines a team of artists and activities to expose the hidden world of extinction with never-before-seen images that will change the way you see the planet. Focussing on the two main global drives towards extinction, potentially resulting in the loss of half of all species; international wildlife trade and oil and gas. The documentary exposes these two worlds in an inspiring declaration to preserve life as we know it.
Quote: "The whole world is singing, clicking, grinding, whistling, and thumping... but we've stopped listening." Christopher W. Clark, Senior Scientist
Awards include: Nominated for Best Documentary at the Sundance Film Festival
We hope that you enjoy these as much we have!
If these have inspired your to get involved and you'd like to volunteer to support animal welfare and conservation initiatives, you can learn more about the projects we offer here:
Animal volunteering: www.podvolunteer.org/project-type/animals
Conservation volunteering: www.podvolunteer.org/project-type/conservation
Back